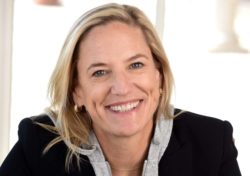 By Icy Frantz
This year, not unlike others, we sat around our Thanksgiving table thinking about those who were not there – family members no longer with us, a friend with COVID who was in quarantine, and, very jarring, our sixteen-year-old daughter, Brady, who has been studying outside of the country for the semester.
Was she eating turkey on the Island of Eleuthera? We didn't know. We had just returned home from visiting but hadn't thought to ask about her Thanksgiving plans.
Our own plans were typical – food, family, friends, football, and feelings of gratitude and fullness. In fact, in my fifty-seven Thanksgivings to date, the location of the table and the number around it may have changed, but the tradition has largely remained the same.
Growing up, we were expected to dress for Thanksgiving in what we then considered our Sunday best. The children wore velvet and shiny black shoes, while the men dressed in jacket and tie. And like many of the fashion formalities that have been diminished in intensity by our generation (I can still remember the ambivalence I felt wearing pants on a plane for the first time), we no longer dress up, but everyone is showered and "presentable" (no sweatpants or blue jeans at the table – not even during COVID).
We still use our best china. We still sit in our dining room. We still say grace. And we still enjoy leftovers for days.
And we align closely with our community, a community that has shown us that reaching out this time of year is part of its soul. For those who might find it difficult to feed their families a Thanksgiving feast, our town steps in to help. There are turkey drives and canned goods collected by schools and churches. Not-for-profits provide baskets of food and pre-cooked meals to the elderly and homebound. Our neighbors reach out to assure that everyone has a hearty meal.
Looking at Brady's empty seat at the table this year, it was not lost on me that while we were enjoying a rather typical holiday – and fall, for that matter – our daughter has chosen to be part of something very atypical.
She has had the special experience of living away from her community and the people she knows in an environment very different from this one. New ideas and new friends, even new values, new vocations and new challenges are a part of who she is now. And she has learned to live for 100 days with no phone (amazing!) which means no social media or constant barrage of societal expectations, and exaggerations.
What a gift to see the world from another vantage point, one you may not have previously considered. You know, the kind that doesn't have New York City at its axis.
And maybe by being so accustomed to one way of living, we never realize that the possibilities are endless, or discover that there are many ways to live a life. Robert Frost's The Road Not Taken comes to mind.
I am not advocating for change when it comes to our beloved Thanksgiving (I actually think we do Thanksgiving really well – don't touch my turkey and stuffing!). But what I do want is for us to be open to the other possibilities, to push beyond the normal and typical boundaries, to respect and celebrate the road less traveled, for ourselves and for our children, because maybe we will find that it does make all the difference.
It can be scary to embrace something that is outside of the norm, a different path, or novel goal. It can also be very exciting.