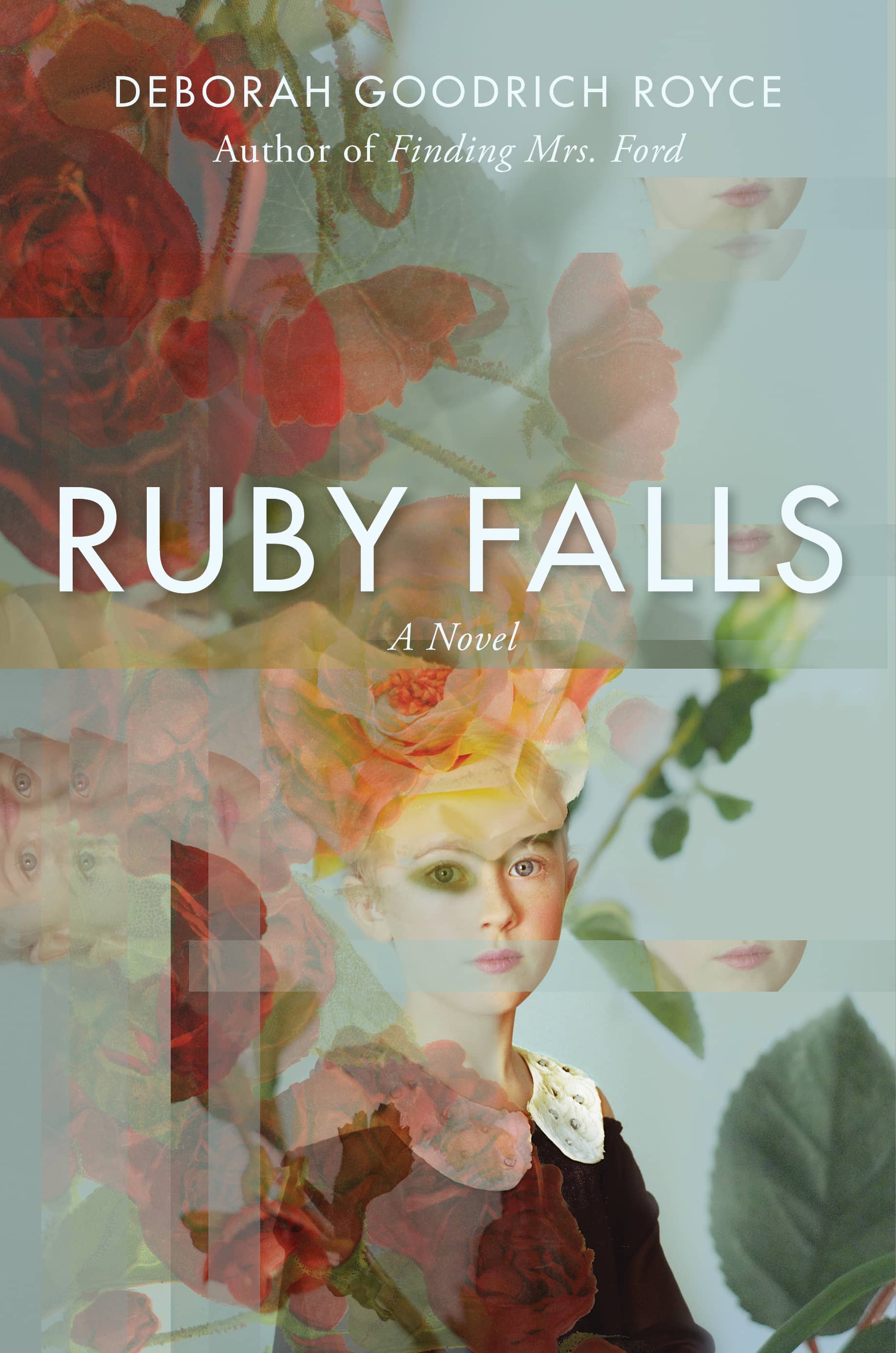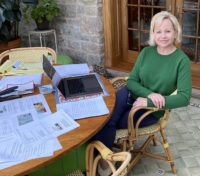 By Anne Semmes
On my watch: Tracking the plot and creative journey of Deborah Royce's new thriller, "Ruby Falls"
Deborah Goodrich Royce is a spinner of tales residing in Riverside intent on capturing the reader page by page. With her waterside view, writer Royce is able to harvest ideas for her story lines from the varied landscape of her life. Such is how her third and latest novel "Ruby Falls" took shape.
"My father is from Tennessee," says Royce, "from a town called Dickson, which is near Nashville… So, every summer we did a pilgrimage from Detroit [their home] down south." Their destination was Lookout Mountain, Chattanooga, with its enduring tourist attraction located deep inside Lookout Mountain, "Ruby Falls," featuring "the tallest and deepest underground waterfall open to the public in the United States." Royce visited only once, age six with her dad, but that visit in that deep dark cave left an indelible memory. "It did scare the bejesus out of me," she says.
Her novel kicks off with Ruby's father suddenly taking leave of her in that cave, never to be seen again. Royce defines "Ruby Falls" as a "psychological thriller" as was her first novel (2019), "Finding Mrs. Ford," but with "gothic tones." Think Daphne Du Maurier's "Rebecca" with its haunting characters. "I love all those Victorian Gothic stories," she tells.
That six-year-old character is named Ruby, from Eleanor Ruby Russell, she writes, "in the way that Southerners do, being extremely fond of middle names." Ruby grows up with that childhood trauma and inevitable flashbacks, becomes an actress, then marries a man she meets in Italy she hardly knows who is half British, half Chinese, with the odd name of Orlando Montague.
Royce began her career as an actress in the soap opera, "All My Children" in the 1980's, and still marvels at the day she arrived at her first studio, Paramount Pictures in Hollywood, "Those gates took my breath away."
The story unfolds with the young couple starting out in Hollywood, where Ruby has a starring role in a dark Hitchcock remake, not surprisingly of "Rebecca." Their first home they find in Hollywood Hills is a rose-covered cottage on Primrose Lane. "I lived in that house," says Royce. "There was a crazy cat lady across the street…a twin house next door." All gone now, but very much alive in the plot of Ruby Falls.
"I tend to write in places as they are, or as they were," she says. "I use real place names, real street names. I think it's kind of fun, a literary puzzle." And she gives us a real sense of what it was like as an actress on set.
Important to note is how Royce followed her 10 years as an actress with 10 years working with writers in an editorial capacity. She found it "a natural progression from being in front of the camera to being behind the camera." Those years spent at Miramax Films as a story editor she likens to being in a "writing school." "One of the most important things a writer can do," she learned, "is to get involved with the right writing group. As other people recognize your voice, you start to recognize your own voice."
In Royce's Greenwich writing group artist-writer Becky Ford had found the evocative cover photograph used for character Ruby. "Having read the book now," she shares, "you know the story of Ruby Eleanor, how fragile she is, the trauma she has endured, and the book cover should have her story."
So, back to that story and the rose-covered cottage and neighborhood where things begin to fall apart in Ruby's life. "Her husband reveals a sinister side, secrets from the past are unearthed, and the specter of the cave becomes unavoidable," the flyleaf reads.
It's that mystery of the missing father that seems to rise out of the deep like a humpback whale.
Royce has the reader wondering was he good or bad or malevolent? You're thinking was it money, or crime, or spy stuff that caused him to disappear?
Royce's own mystery was finding that photograph of her and her father at Ruby Falls. "I didn't even remember that picture. It dropped out of a book in November," she says, "when the book was almost going to print, and I did a speed dial to my publisher – we have to put this picture in the book."
Sounds like how the story of Ruby Falls first came to Royce. "It all just kind of downloaded into my brain one day," she says. "I was not planning to write that book."
Her third book in the works has evolved from "the pandemic of 2020" and is called "Reef Road." It is set on a real Reef Road in Palm Beach where Royce and husband Chuck have a home. She likes the sound of Reef Road. "It sounds a little spooky like Cape Fear, or Lookout Mountain," she says, and has "a very complicated story. It's got two different narratives." One includes a murder and the other has, again, a disappearing person, "and you will see," she adds, "how these stories intertwine." Add "Reef Road" as number three psychological thriller," she says, but with "film noir tones."
Speaking of films, one has to ask this co-rescuer and co-funder with husband Chuck of the Avon Theater Film Center in Stamford as to when will a Royce book-made-into-movie make it to the Avon?
"Well," she confides, "Ruby Falls" has been optioned as has "Finding Mrs. Ford" but nothing concrete yet. So, I'm crossing my fingers and saying novenas and whatever else you can do because a million things can go wrong along that path."
Deborah Goodrich Royce will take part in a virtual author talk at 6 p.m. May 19 with the Greenwich Library, hosted by Laura Matthews, Cos Cob Library Branch Manager. To register, visit www.greenwichlibrary.org/. Other live and online author events are listed on her website at deborahgoodrichroyce.com.