November 20, 2020
Thanksgiving – Then and Now!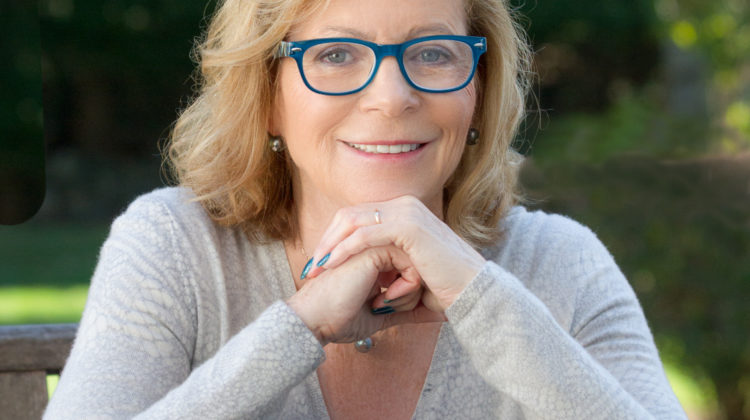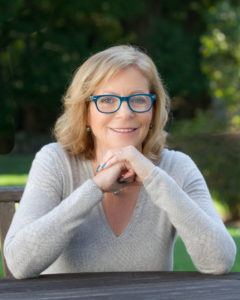 By: Patrica Chadwick
Thanksgiving is a uniquely American national holiday – with all due respect to our 'cousins' north of the border. It's been part of our culture since the seventeenth century, when settlers from England and the Netherlands arrived in Plymouth, Massachusetts and Jamestown, Virginia.
As a born and bred New Englander, I'm offering a gracious nod to my friends and family from below the Mason Dixon Line who claim descent from the first settlers to celebrate Thanksgiving in an early colony of what became the Commonwealth of Virginia – in 1607. But friends can agree to disagree.
Around the world, people think of this holiday as the most important one in the United States – surpassing Christmas, Independence Day or Memorial Day – and they are right. Thanksgiving is a religious holiday turned secular and now reacquiring a religions patina, in contrast to Christmas and Chanukah, which are religious holidays that have largely turned secular. Thanksgiving is also blissfully devoid of the angst and stress that so often accompanies Christmas.
The feast of Thanksgiving is edifying. It speaks to the better angels of our nature and celebrates that which brings joy – family, reunion, camaraderie, generosity. And it does so, not with presents but with presence – the gathering of family (often from afar), friends and even strangers around the dinner table to celebrate all that's good, even when that includes the remembrance of those we have lost. This year will be particularly poignant for so many who will have lost loved ones to the pandemic.
Memories of joyful events have a way of abiding for years, even decades and so it has been for me with the feast of Thanksgiving. As a small child, I reveled in the sights and the smells of Thanksgiving and with each passing year (all the way to this one) the pleasure has only increased. But the festivities on that day so many years ago brought with them another benefit for me. Growing up in a religious community of one hundred people where the rules were strict and silence was the norm, I rejoiced in the freedom from enforced quietude that accompanied the celebration of Thanksgiving.
My first recollection of "working in the kitchen" for Thanksgiving when I was ten and had the job of cutting up celery for the stuffing – more celery than I could eat in a year (and I loved celery). That's because we had to stuff ten turkeys – yes, that's what it took to feed 100 people and have enough leftover for turkey soup, turkey casserole and turkey cacciatore.
With age came more responsibility – by the time I was twelve, I was charged with making mounds and mounds of stuffing and eventually I was given the honor of creating the gravy. I choose that word deliberately because producing a truly delicious gravy is more art than science.
Thanksgiving Day itself was hardly a "holiday" in that traditional definition that implied a day without work. Imagine making a meal for one hundred people. Ten turkeys – all raised organically on our own farm and each of which weighed a solid twenty-five pounds – stuffed and roasting at the same time in the five institutional-sized ovens in our three kitchens. And heavy aluminum pots on the top burners filled with peeled potatoes, sweet peas and parsnips.
As morning slipped into afternoon, the gloriously combined aromas emanating from oven and stovetop surged and filled the several refectories and even seeped into the far away chapel. But there was more to come. When the turkeys were removed from the oven, it was time to cook the pies – apple, pumpkin and pecan, adding whiffs of sweetness and spices.
In a way, the climax of the day was the ceremonial sitting down to dinner after reciting as one the traditional "Grace before meals" – in our community recited in Latin – and taking in the visual elegance of the spread, where the eating became in a way the graceful denouement.
Recreating the blissful childhood memories of Thanksgiving has been a passion of mine for the thirty-five years I've been married. While I could never match the one hundred participants, I certainly reveled in hosting people from near and far – and even farther and our table.
A traditionalist through and through, so my Thanksgiving dinners now mimic those of my childhood, with the addition of mashed sweet potatoes with toasted mini-marshmallows on top – in deference to my southern-born husband.
This year, Thanksgiving will be different – in ways we could never have envisioned at this time last year. The pandemic has forced us all to minimize travel. So we, like so many others, will have a small gathering this year. Our normal twenty-three-pound turkey will be only thirteen pounds and that will still allow for leftovers of soup and noodle casserole. It will also be a year in which gratitude will be mixed with sadness. If there is a rainbow to follow the storm, perhaps it is the opportunity for unified national purpose in defeating the disease rampant among us in every state, empowered by emerging vaccines that promise to save lives.
And for that we will all give thanks!