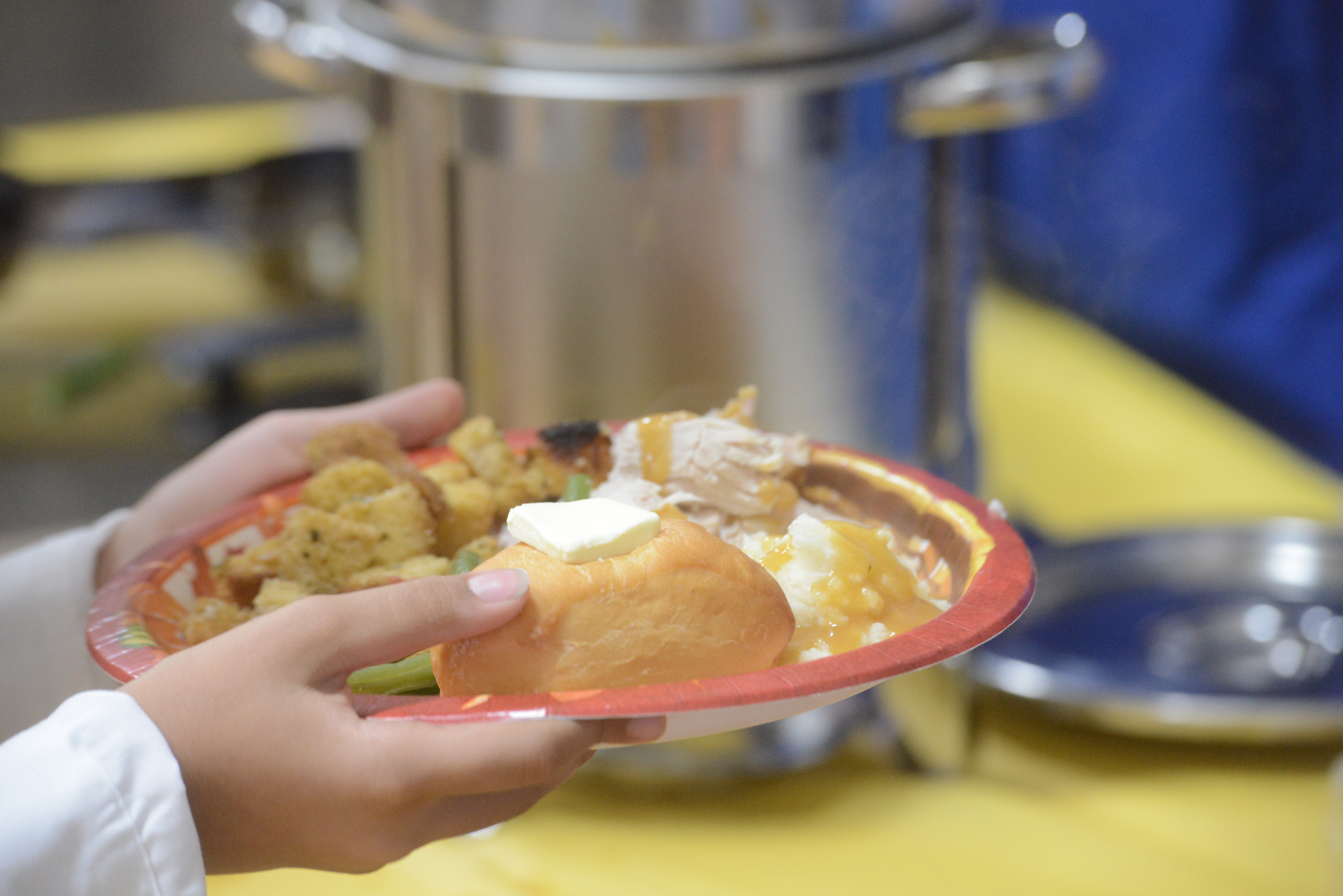 By: Richard Kaufman
Even though the smell of turkey and gravy won't be filling the air and the upper floors of the Boys & Girls Club of Greenwich (BGCG) won't be bustling with people sitting down for a meal, the 18th annual Thanksgiving feast at the Club will still be special this year.
In light of the COVID-19 pandemic, the Club had to scrap plans for it's annual indoor feast, in which the community comes together for a Thanksgiving dinner. Instead, meals will be distributed to Club members to take home at pick-up between 3:30 p.m. and 6 p.m. on Tuesday, Nov. 24. Food will be set up on the ground level next to the parking lot.
"The Thanksgiving feast is probably one of the most treasured, time honored events of the year for us, not only because of the members who look forward to it, but the community: our volunteers, board members, community leaders and elected officials," said Cristina Vittoria, CEO of the BGCG. "Unfortunately with the COVID restrictions, we got together as a team to try and figure out how we would still make it special for our Club members. We decided that in lieu of being able to get together for an in person sit-down feast, we'd send each of our Club families home with a Thanksgiving meal for five."
Club Kids will also take part in various activities on Tuesday centering around Thanksgiving and showing their gratitude for each other and for their families, Vittoria said.
The Club raised money for the feast through online donations from the community. BGCG partnered with Boston Market for the food — turkey, stuffing and sides — and Acme in Greenwich is donating pies. Martinelli's cider and other treats will be available as well.
Greenwich First Selectman Fred Camillo, Police Chief James Heavey, Fire Chief Joseph McHugh, Greenwich High School Headmaster Ralph Mayo, Greenwich Public Schools Superintendent Dr. Toni Jones, along with Club Board members and staff, will help distribute over 100 meals on Tuesday.
Gift cards will be offered to children who won't be at the Club on Tuesday, so their families can enjoy a meal together at a later date.
For Don Palmer, Vice President of Programs at the Club, this year's feast is extra important because of the ongoing pandemic.
"There's a lot of stress at home, and there's a lot of stress in the school systems. We just want to try and do our part and continue to let the kids and families know that we care about them, that we're here to support them, and to make sure they get to enjoy their holidays as a family," Palmer said. "They can sit down for dinner and spend some quality time together. We think as an organization, that's one of the best things we can do here — continue to support the kids, the Club, the community and the parents."
While Palmer will miss dishing out mashed potatoes and seeing everyone sit down together for a meal, he's sure that this year's feast will be just as great.
"It's not the same as watching the kids walk by with their plates filled up to their eyes, and watching them sit down and eat as much as they can. It's different, but it's still going to be special," he said.