November 13, 2020
COVID-19 Continues to Spike in Greenwich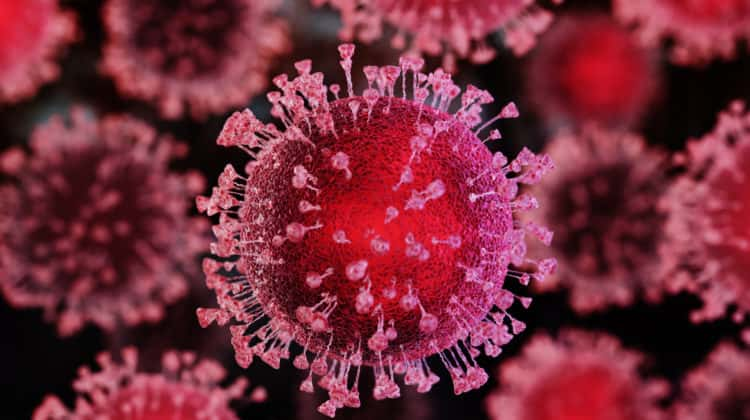 By Richard Kaufman
Sentinel Reporter
Since COVID-19 cases have spiked in Greenwich recently, the state has labeled the town a red zone, according to an update from First Selectman Fred Camillo on Friday night.
"It is crucial that we as a Town continue to act prudently and not tempt fate by ignoring our Governor's Executive Orders to limit social gatherings as we try to stem the spread of this potentially fatal disease. The number of positive cases is increasing at rates that we didn't even see last spring," Camillo said in his weekly email update.
Since last Friday, 106 people have tested positive for COVID-19 in Greenwich, bringing the entire number of infections since the pandemic began to 1,312.
Of the newly diagnosed 106 cases, there are 25 in the 21 to 30 age bracket, and 20 in the 31 to 40 age bracket.
"Because of the infection rate, the Town has been designated a 'red' town by the State," Camillo said.
As of Friday, Greenwich Hospital is treating 12 patients with COVID-19, including one in the Intensive Care Unit. According to Greenwich Hospital, there is a total of 232 patients admitted to Yale New Haven Health's five hospitals.
To date, 55 Greenwich residents have died after contracting the virus.
"I wholeheartedly agree with Health Director [Caroline] Baisley that behavior modification is the only way we can stanch the virus spread. With the upcoming Thanksgiving holiday and with more students returning home from college, we need to resist gathering in large groups. We need to socially distance and wear masks," Camillo said.
"Governor Ned Lamont has issued stricter guidelines for gatherings, restaurant operations and sports. It is imperative that we dial back on our social gatherings and programs. Face masks are a must as is social distancing as many people are asymptomatic or pre-symptomatic, meaning they can transmit the virus without knowing they are infected."
Both indoor and outdoor private gatherings are capped at 10 people. (More details can be found here.)
Due to the latest numbers in Greenwich and the guidelines issued by the state, Camillo said that plans for a temporary ice skating rink at Greenwich Commons Park has been put on hold.
Camilo urged residents to get tested if they experience symptoms. He reminded them to remember the Four W's: watch your distance; wash your hands; wipe down surfaces and wear a face mask.
Tags:
Covid-19
,
greenwich
,
Greenwich Town Hall
,
Town of Greenwich