November 6, 2020
A singular honor bestowed upon the Greenwich Historical Society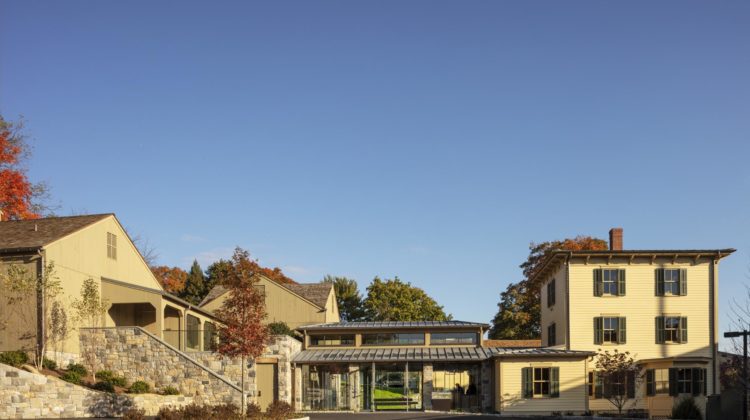 By: Anne W. Semmes
Once a year, the National Trust for Historic Preservation awards its prestigious Trustees Emeritus Award for Historic Site Stewardship. This year of 2020 they chose the Greenwich Historical Society.
In the National Trust's letter to the Historical Society's Executive Director Debra Mecky, the Trust's Chief Preservation Officer Katherine Malone-Frances states: "A jury of historic sites experts from both inside and outside the National Trust unanimously selected the Greenwich Historical Society for this award and particularly noted the breadth and quality of the preservation projects that have been completed to steward and interpret your historic buildings and landscape, as well as the different levels and types of support that you marshalled to make this work happen."
The letter continues, "The jury also noted the Society's straightforward and thoughtful approach
to telling the stories of people who were enslaved on the property." "This award," shared Mecky, "underscores the importance of preserving historic sites for building strong bridges to the future. Bush Holley House is an architectural gem and an asset for educating our children and the public at large on the important role Greenwich played in America's development. We are honored to be recognized by the National Trust for our success in preservation and programming initiatives."
Mecky also wished to thank Peter Malkin, Honorary Trustee, "for his dedicated leadership of our capital campaign; our Board of Trustees for their vision and support; and our architectural team at David Scott Parker Architects for its award-winning design of our new museum, library and archives building."
For 24 of the Historical Society's nearly 90 years – it was founded in 1931, Mecky has overseen not only the realization of its new campus, but a number of important and memorable exhibits and programming. In a letter of support for the National Trust Trustees Emeritus Award, the CT Humanities (CTH) Executive Director Jason Mancini, Ph. D praised the Society's CTH-funded exhibition, just closed, "An Unfinished Revolution: The Women's Suffrage Centennial," and the prior exhibit, "An American Story: Finding Home in Fairfield County, with its local stories told by first generation immigrants to Greenwich from Italy and other countries.
Also cited in the CT Humanities letter was praise for the Society's "exemplary ongoing stewardship of the Bush-Holley site…Its slave quarters and related education programs are a model for other institutions who seek to tell a more diverse and complete story of their communities."
When asked what other award ranked so high during her two-dozen years tenure as executive director, she told of the sticker that one can see on entering the Historical Society, of the American Alliance of Museums that had accredited the Historical Society in 2004 as one of the very few historical societies to receive museum status. "And we were just reaccredited in 2020!" she noted.