October 26, 2020
Greenwich Hospital Names New Board of Trustees Chairman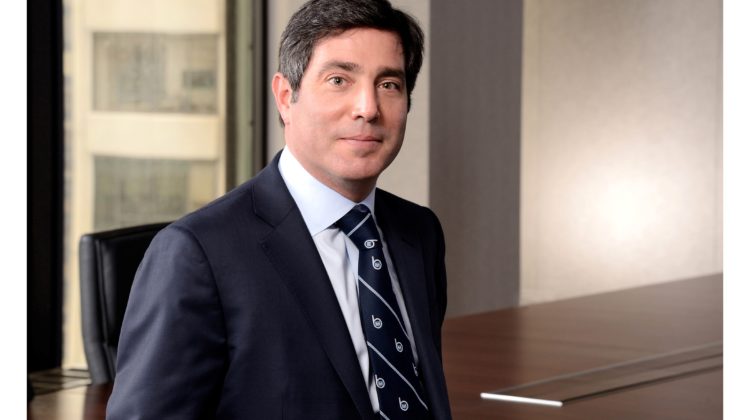 W. Robert Berkley, Jr. of W. R. Berkley Corporation (WRBC) in Greenwich, has been elected chairman of the Greenwich Hospital Board of Trustees.
"I am truly humbled by this opportunity," said Berkley at the Board's September meeting. "It is a responsibility I will undertake with import and purpose as we go forward together in support of the mission of this outstanding institution."
Berkley has a personal connection to the town and hospital: He and his wife, Jennifer, grew up in Greenwich and their two sons were born at Greenwich Hospital. Berkley has been a member of the Board for 17 years and has served on the Yale New Haven Health Investment Committee for several years. He recently joined the Yale New Haven Health Board of Trustees.
At a recent Board meeting, Berkley said he was optimistic about the future, despite the challenges posed by the COVID-19 pandemic, and looked forward to working with the hospital's new president, Diane Kelly, on the hospital's clinical growth initiatives.
"Greenwich Hospital more than met the challenges posed by COVID-19, recognizing early that this was going to be an unprecedented event in complexity and in scope," he said. "We often say that in extraordinary times we see extraordinary behavior, and this was a time when, even more so then ever, people stepped out of their normal roles to go above and beyond in the service of others."
"Rob brings a broad range of experience and expertise to his new role as chairman," said Kelly. "He is deeply committed to Greenwich Hospital and the community. We look forward to his leadership and stewardship as the hospital embarks on a new era of growth."
Berkley thanked outgoing Chairman Arthur Martinez, who has served on the Board of Trustees since 2002, including two full terms as chair and one term as co-chair.
Berkley is president and chief executive officer of WRBC and director of the W. R. Berkley Corporation Charitable Foundation. Berkley joined WRBC in 1997 and has held various leadership positions with increasing responsibility throughout the years. Prior to joining WRBC, Berkley was an investment banker with Merrill Lynch and Company.
A graduate of Georgetown University, Berkley serves on the Georgetown University Board of Trustees and the Board of Advisors of the McDonough School of Business at Georgetown. He serves on the Board of Brunswick School; St. John's University School of Risk Management, Insurance and Actuarial Science; American Property Casualty Insurance Association; and American Institute for Chartered Property Casualty Underwriters.
Tags:
Board of Trustees
,
chairman
,
greenwich
,
Greenwich Hospital