October 22, 2020
GPD Hopes Public Education Sign Campaign Can Stop Car Thefts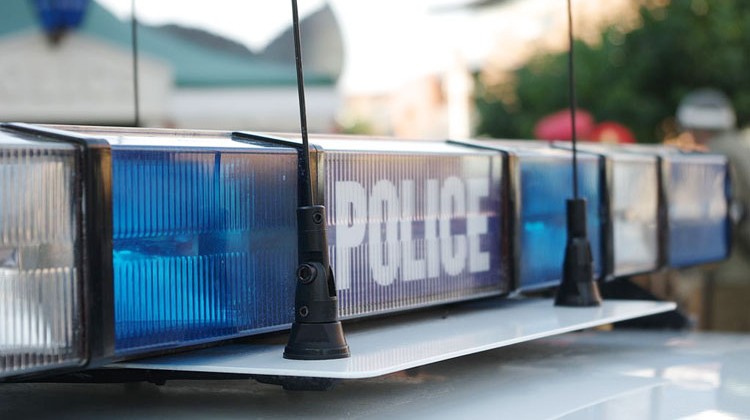 By Richard Kaufman
Sentinel Reporter
In an effort to end the rash of motor vehicle thefts and larcenies around town, the Greenwich Police Department is hoping a different outreach approach can change resident behavior.
Over the past year, the GPD has used social media, community meetings, editorials, radio show appearances, and fliers, which were attached to resident tax bills, to try and get the public to lock their car doors.
But the pleas have been ineffective.
Since January, there have been 105 vehicles stolen in Greenwich. In each instance, the car was unlocked with the key fob inside. Additionally, larcenies from unlocked cars are up 67%, according to Sgt. John Thorme of the GPD.
As a resident of Norwalk, Thorme said this is not just a Greenwich problem. Fairfield, Westport, New Canaan and Darien have all been victims of vehicle thefts and larcenies.
"Every night we have young juvenile offenders coming into town, and [other towns] do too, and they're going car door to car door, and finding unlocked motor vehicles. If there's property in it, they'll take the property. If they step on the brake, push the button and the car starts, the car goes," Thorme said.
On Thursday, Thorme went before the Board of Selectmen to brief them on a new public education campaign the Department hopes to use, which utilizes yard signs with different phrases that urge residents to lock their cars.
"We're going to try something different. As we see all of the yard signs out there for the election, thanking police officers and first responders, we're looking to try and make the public more aware," Thorme told the Board.
Each sign will be 18 by 24, and feature different phrases. Some phrase suggestions the GPD received from community feedback include "Lock It Or Lose It," "It's 8 p.m. Did You Remember to Lock Your Vehicle," and "Please Don't Be a Victim, Lock Your Car," among others.
Thorme said the department is hoping to use three different phrases, with 25 signs for each, placed at different locations around town on town property. The initial cost for the signs is being covered through the GPD budget. The department is working with vendors in order to get the best price possible, Thorme said.
"The initial pilot program in putting these signs out, we're looking at a time frame of early to mid December, or at the end of November depending on when our vendor gets back to us," Thorme said.
The Board fully endorsed the public education campaign. Camillo said the GPD was being "very proactive."
"It's kind of embarrassing our numbers are so high," Camillo said. "This is a simple fix. No one likes sign pollution, but this is very much needed."
Thorme said the Department is also looking into using electronic signs as part of the campaign, similar to ones used by the Department of Public Works.
Selectwoman Lauren Rabin suggested the use of car magnets to remind residents to lock their car doors. Thorme said the GPD could definitely look into that.
Selectwoman Jill Oberlander said the GPD could reach out to young drivers at Greenwich High School to educate them on the importance of locking their cars. Thorme said a component could be added to the School Resource Officer Program at GHS and Drivers Education.
Tags:
GPD
,
Greenwich Board of Selectmen
,
Greenwich Police Department
,
Greenwich Town Hall