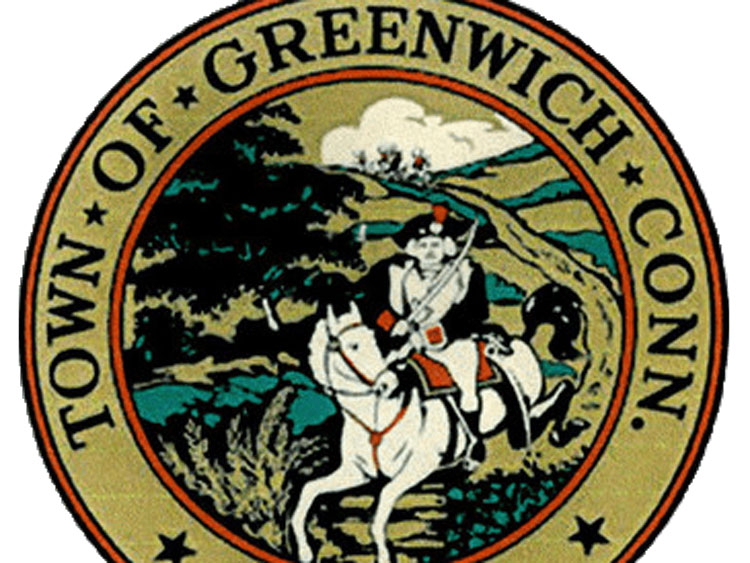 By Richard Kaufman
Candidates for State Representative in Greenwich Districts 149, 150 and 151 sat down for a debate on Thursday night from Greenwich Town Hall.
The League of Women Voters of Greenwich hosted the debate, which featured six candidates in total.
In the 149th District, Republican Kimberly Fiorello is running against Democrat, Kathleen Stowe. Current State Rep. Livvy Floren, a Republican who has held the seat since 2001, decided not to seek re-election.
In the 150th District, Republican Joe Kelly is up against incumbent Democrat, Stephen Meskers. In 2018, Meskers became the first Democrat since 1912 to get elected to the House seat, when he beat Mike Bocchino in a close race.
The 151st District sees Republican incumbent Harry Arora against Democrat challenger, Hector Arzeno. Arora took Fred Camillo's seat and finished out his remaining term seat after Camillo was elected as Greenwich's First Selectman last year.
The six candidates each responded to the same questions over the hour and 15 minute debate, which sounded more like a conversation. Topics that were discussed included small businesses in Connecticut, infrastructure needs, and of course, the ongoing pandemic.
Debate moderator, Kay Maxwell, noted that a 2018 Forbes study ranked Connecticut as the second least friendly state for entrepreneurs and small businesses. She asked the candidates what they'd do to fix that.
Fiorello, a member of the Greenwich Representative Town Meeting, said the state's past governors and state legislators have passed laws and taxes that have made Connecticut unattractive for small businesses.
"This needs to change," she said. "I pledge to be a voice for small businesses. As I have gone through this campaign, it has been amazing to reach out and talk to so many business owners and to hear from them directly that it's Connecticut's taxes, and Connecticut's regulations that have been a burden."
Fiorello said she hopes that by changing the state's ways, renters will turn into homeowners, and people will stay.
Stowe, who is currently the vice chair of the Greenwich Board of Education, said that while there's a lot of financial pressure in the state, there's also tremendous opportunity to grow small businesses.
"We have an urban exodus afoot. People are moving here, houses are turning over, and once people see how wonderful Connecticut is, they'll want to stay here," she said.
Stowe, who runs a financial technology company with her father, said the company is now leaving New York City. Stowe added that she'd like to see the state recruit companies just like hers, which employs about 40 people right now.
"We have the key ingredients [to grow small businesses], but we need to enhance that by using an economic development effort, streamlining bureaucracy and red tape, and expanding our state venture capital effort," she said.
Kelly, a former coach at Greenwich High School and current member of the Board of Education, said that over the 22 years of owning two small businesses in town, no one from the state has reached out and asked him if they can help him.
Kelly agreed with Stowe that community outreach would in turn attract businesses and keep them here.
"I pay my taxes, I pay my fees, I employed about 35-40 people last month. I got no help from the state at all. I love Connecticut, I love Greenwich, and I want to stay here. I can take my businesses anywhere, but I love living here," he said. "We have to reach out to our business community, and say, 'Stay here.' We should reach out to other communities, and reach out to New York City."
Meskers said his highest priority going forward will be focusing on the creation, attraction and maintaining of businesses in Connecticut.
"The current fiscal situation of the state is more robust than people would have you believe. In the last four years, we've attracted over $3.1 billion into our rainy day fund. That fund should shepherd and marshal us through the next two years of the pandemic," said Meskers. "We'll have to engage in rationalization of our costs, we'll have to reduce our expenditures, we'll have to consolidate operations to improve the economic position of the state. But right now we're sitting in an enviable position within the tristate area."
Arora said that while there are businesses coming in, on a net basis the state has lost businesses and has replaced high paying jobs with low paying jobs.
"We need to remove onerous business regulations. There's a million laws out there and I get calls about them every single day," Arora noted. "The tax laws, as well as the additional levees are very burdensome. They drive away businesses. We have nothing in terms of affordability. We are not a competitive state because of the policies we have pursued."
Arzeno, a member of the Greenwich RTM, said the state needs to support its manufacturing and distribution businesses.
"Greenwich and Connecticut and Fairfield County have an excellent opportunity of attracting new business with footholds in our state. We have to take advantage of this opportunity," he said.
COVID-19 was also a major topic of Thursday's debate. Maxwell noted that after Gov. Ned Lamont's executive orders expire, state legislators will have to consider legislation that ensures the pandemic is controlled and that Connecticut is well prepared for the future. She asked the candidates what resources they'd rely on for guidance in making these kinds of decisions.
Meskers simply said he'd rely on science.
"We have some of the most advanced and talented scientists in the world. We have the best research facilities. Science guides us and gives us the quality of life we have today," he said.
Arora agreed, and said the state needs to come together and look ahead. He mentioned the need to remain vigilant, especially as spikes occur, like in Norwich and New London recently.
"This is a time for leadership. We have to think ahead and come together. In terms of education, we knew that we needed better virtual education early on based on the feedback we were getting from the community. We advocated for that, and Greenwich, I'm proud to say, is one of the few school systems where middle and elementary are going full time," Arora said. "We will lead, we will work together, and I commit and promise that I will make sure we're ahead in the fight against this pandemic."
Arzeno said legislators will need to rely on health specialists.
"This is not  a partisan issue. This is something where we shouldn't debate what the science says," he added.
Fiorello said that science isn't set in stone, and that it leads you to other discoveries. She criticized Lamont for extending his executive power and not going month to month, like other governors around the country.
"The best solutions, at least in the American way, is that you trust the people to understand what's best for them. Truly, when you look at our schooling, is there one size that fits all? Some families have reasons why they need to be home during COVID. We each have to figure out what is best. For those reasons, when it comes to COVID, I think as the legislator we should err on the side of letting people figure out what is best for them," Fiorello added. "When we legislate and have these big sweeping solutions, they can do a lot more harm and there are unintended consequences."
Stowe cited her "real world experience" as a Board of Ed. member in dealing with the pandemic. She spoke about listening to the community and working together to come up with a plan for the school district, when many other communities around the state couldn't pull off in-person learning.
Stowe praised Lamont for his handling of the coronavirus.
"The next thing we have to do is open the economy safely. Our state just did a great job, and that was by being judicious and by being careful and by wearing masks. I liked how we opened slowly, and then we'd evaluate. We used data, we used science, and we kept going," she said.
Kelly agreed about looking towards scientists.
"If I'm feeling ill, I don't go to the plumber. I go to the doctor. When it comes to what we should be doing with COVID, how we're going to advance, I listen to the doctors. We have to make our own decisions based on the advice we gather from the scientists, the doctors and the experts," Kelly said, while also commending Lamont.
"Kudos to the governor. He did a nice job. I think our state is in a good position. I think he made the right calls."
Kelly added that the state needs to move forward simultaneously while taking care of those who are suffering from the pandemic.
For more information on the candidates and to watch the entire debate, go to lwvgreenwich.org.