October 9, 2020
ADAPTABILITY IN A CHANGING ENVIRONMENT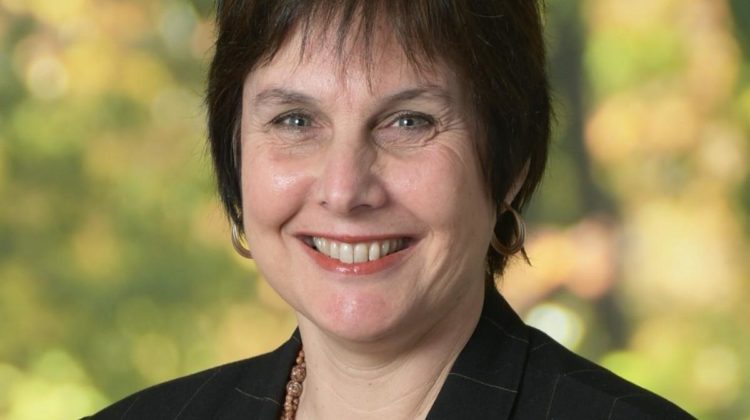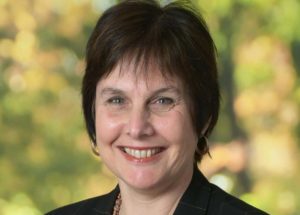 By: Patrice Kopas
Throughout a student's lifetime, the world as they know it will continuously change. To successfully navigate a world of change, students need to be adaptable. I think we can all agree that our current COVID-19 environment has required our young adults to master adaptability. At Greenwich Catholic School, we continuously encourage our students to respond positively to change and uncertainty, or to be adaptable.
From arriving at school on their first day, especially after six months at home, to navigating new routines throughout the day, our students were faced with changes to their "normal". Students at GCS are having their temperatures taken and staying six feet apart from classmates, in addition to normal changes that accompany any new school year, like transitioning to a new teacher, learning new academic skills, or changing social groups.
A young adult's ability to adapt to changes at school is only possible with both clear guidance and continuous support from their teachers and school leadership. Developing the ability to adapt during change enables a student to have a positive attitude, behaviors and feelings toward the change. We are asking students to accept what they can't change and to modify their behavior to accomplish goals set for them. This foundation will allow the student to continue to thrive and flourish in any academic environment.
At Greenwich Catholic School, our goal has always been to positively incorporate change and adaptability within a strong community, while focusing on academic excellence.
As I walk through our hallways, I hear teachers identifying areas for students to positively adapt to new procedures by explaining the new requirements and encouraging questions to ensure understanding. This calm approach allows the teacher or staff member to reduce confusion, negative thinking, and anxiety about change.
One adjustment our students quickly adapted to was having "specials" teachers move from class to class, rather than having students travel to them. The mobile computer lab gives students the opportunity to learn graphic design and coding on iPads and Chromebooks, and some Music classes are being held outdoors, allowing students to explore acoustics in a different way.
During recess, our students are learning news ways to play. "Tag" may look different, but our lower school students are still running, talking and getting to know each other.
In the morning, our youngest learners are using creative ways to say good morning, whether it's with a wink or an "ankle handshake." And at lunch, we often hear students talking about navigating the new normal and giving each other support.
Our teachers and students have quickly learned how to turn what could be a negative experience into a positive one. The students have been able to continue learning and thriving, all while adapting to change.
The students' smiling faces and positive attitudes toward the changes we had to implement gives me confidence that our students are learning adaptability skills which they will carry through their adult lives.
Joseph Pietrafeso, our GCS School Counselor, has been impressed with the way the students are adapting to the new school year, and with the flexibility of our teachers. We are happy to be continuing our Advisory Program for our Upper School students this year. "We focus on character development and coping skills, so they learn to relate to each other – we make sure that the kids have some type of social and emotional piece to their learning and that they feel supported by an adult in the building so they can let us know when they need help. It gives them a voice, and that's a crucial part of their development."
At GCS we pride ourselves on helping our students develop a moral compass. A recent article in the NY Times noted that "highly adaptable people have a solid sense of what they consider right and wrong, and it tends to guide their decisions." The article also stated that resilient people have "a social support system, and they support others." We are lucky that this is true at GCS and within our entire community.
Through everyday interactions with our students and each other, we are guided by something greater than ourselves. As October is the month celebrating the Feast Day of Guardian Angels, we remind our students that every one of the faithful has an angel standing at their side as educator and guide and ask them to pray to their Holy Guardian Angel every morning.
Watching our children adapt to the changing times is a good reminder of how we as adults need to stay calm and adaptable to the new "normal". We need to model adaptability every day – even when the pandemic is behind us.