September 25, 2020
Getting Back to Play: Preparing for a New, Different Fall Sports Season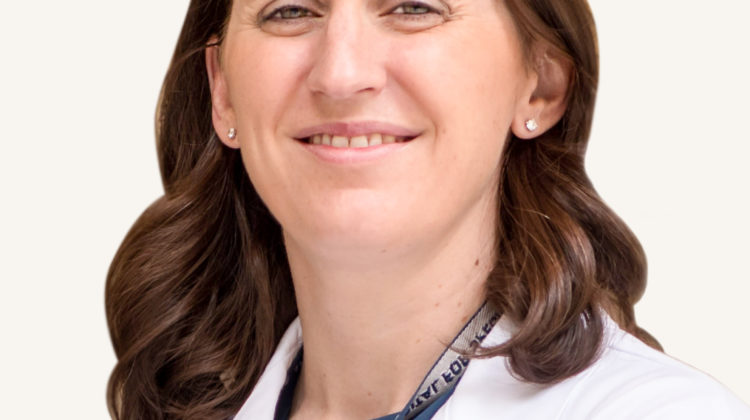 By: Dr. Moira McCarthy
With the start of a new school year, the fall sports season for young athletes is upon us. COVID has profoundly reshaped how schools reopen this fall, as well as what fall sports might look and feel like. The pandemic eliminated sports seasons for local athletes last spring and with most gyms, fields and leagues closed into the summer, many athletes have been unable to put in the necessary training and conditioning to gear up for fall sports as in prior years.
Many athletes have become deconditioned by this layoff. Training schedules were disrupted, skills development slowed and overall conditioning suffered, which is especially important to healthy bone and muscle development in young athletes. In the past two months, we at HSS have seen an increase in patients with traumatic knee injuries such as anterior cruciate ligament (ACL) tears. This may be due in part to reduced strength work and training. We're also finding more knee and shoulder overuse injuries, a function of athletes who may be pushing too hard and fast to return to game form.
Despite a new reality for youth sports this fall, which may include accelerated training sessions and shorter seasons, athletes can take steps to get back into playing condition and minimize injury risks. In some cases, the onus is on athletes to take more initiative with fitness programs.
Don't forget in-season training – Given the fact that practice schedules and conditioning sessions for athletes may be accelerated after delayed starts to sports seasons this fall, it is especially important to maintain ongoing training during the season. In-season training sometimes takes a back seat to game action for certain athletes. In conjunction with team practices, you should develop a regimen for pre-game activities and off-day recovery activities. Make it a priority to continue doing workouts to prevent injuries and even extend these workouts to the off-season to gain strength and mobility. Follow the cue of professional athletes who dedicate focused time and energies to ramp up for their shortened seasons.
Reduce injury risks – Injuries are, unfortunately, a part of sports. The right kind of training and conditioning can reduce your chances for injury. No matter what sport you play, it's important to balance endurance training with quality of movements. Emphasize proper alignment, build strength and activate appropriate muscle groups. Allocate 10-15 minutes before each game to stretch and activate muscles, especially those around the joints. There are dedicated pre-workout injury prevention programs that take only a little extra time. Post-game stretching and cool downs are advised. Give yourself a head start and maintain conditioning during the off-season. If you're working with a trainer or sports therapist, build on your sessions by exercising in front of a mirror to ensure proper alignment.
Maximize nutrition and hydration – A well-balanced diet and proper hydration can help enhance athletic performance. A diet that combines macronutrients (proteins, fats and carbohydrates) and micronutrients (vitamins and minerals) is essential for performance, growth and health. Eating meals high in carbs and protein three hours prior to playing a sport can help build and repair muscle. Enjoy a recovery meal 30 minutes after exercise and another meal one to two hours later to help support growth and boost lean muscle mass. Hydration helps regulate body temperature and replace fluids lost to sweat. It's important to hydrate before, during and after a game. For sporting events lasting longer than an hour or during hot and humid weather, use sports drinks in addition to water to replenish electrolytes and carbohydrates.
Optimize performance – Building a strong athletic foundation helps you perform at your best. It blends many of the points discussed here: conditioning and training, a healthy diet and nutrition, staying hydrated, and remaining flexible. Dynamic stretches involving movement are helpful before playing a sport, while static stretches are advised afterwards. Rest and recovery avoids overloading or overtaxing muscles. Take a break from your sport each week and consider cross training by playing other sports to improve performance in your primary sport.
Social value of return to sports – The wellbeing of athletes and coaches is primary during the pandemic, so teams need to adopt all necessary health and safety protocols. As many of us have experienced, playing sports offers huge social benefits. It's important to get young athletes back on the field to interact, engage and compete with their peers. Sports gives kids added purpose, teaches the value of teamwork, and helps drive self-esteem.
Moira M. McCarthy, MD, is a sports medicine surgeon at HSS Orthopedics at Stamford Health,
specializing in arthroscopic and open knee and shoulder surgery.