August 31, 2020
Behind Our Masks, We Are Smiling and Ready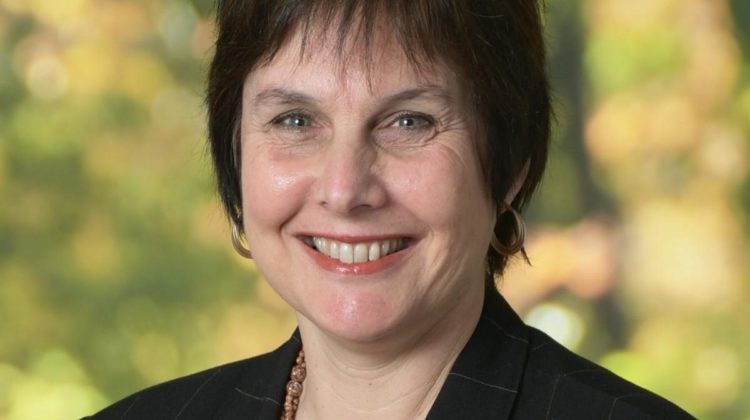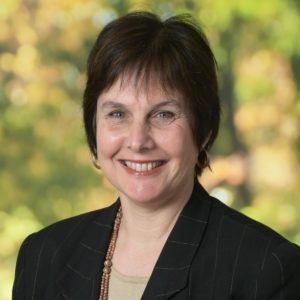 By: Patrice Kopas
As I start my 12th year as Principal of Greenwich Catholic School, and throughout my years in education, I've had plenty of "first days." Like all of you, and especially my fellow administrators, I know that this year's first day will be like no other.
While our students will still arrive carrying new backpacks and wearing freshly-ironed uniforms, they will also be in masks, and keeping their hands to themselves. So this year, instead of our usual hugs and high-fives, they can count on me to greet them with bright, smiling eyes, and a "Welcome Back" that lovingly echoes through our halls.
Our Reopening Guidelines have been meticulously planned. We have incorporated the guidance of numerous educators, our Superintendent, and state and local health officials, so we are well-positioned for success as we enter this most unusual and unprecedented year.
Last spring, Greenwich Catholic School implemented robust distance learning plans to ensure academic progress. This fall, we are proud to return to in-person instruction on our 38-acre campus five days a week. Our large classrooms and expansive outdoor spaces will allow us to continue to focus on rigorous academics, faith, critical thinking, responsibility and service in a safe environment, and following health protocols.
I am proud of the work we have done throughout the past six months to prepare for our much-anticipated return to school. We renovated our front entry, cafeteria, and gym building, and work was completed by our Facilities Team to upgrade and prepare our entire campus, with enhanced WiFi connectivity and additional digital access points in place to further improve our distance learning capabilities.
We are holding limited-capacity, in-person orientations for our youngest learners and new families. Close attention will be paid to how all of our students in PreK through Grade 8 will feel, approach and react to the start of the school year, especially those just beginning their time with us at GCS.
Two of those most precious gifts (pictured), are incoming kindergarten twins Grant & Mileigh, who participated in our summer enrichment program this August. When we asked how they're feeling about getting started at GCS, Grant said he is "really excited to be starting kindergarten because the teachers took great care of us at summer school. They made sure everyone wore masks and had our spaces to work and play 6 feet apart," and Mileigh added that she feels "most excited about painting and drawing, and doing arts and crafts with Mrs. Swan," our GCS Art Teacher.
Looking through the eyes of Grant and Mileigh, it is clear that students are resilient. They are excited to see their teachers and make new friends, they are ready to learn and they are truly looking forward to returning to school as much as I am.
We want our students to feel comfortable, and have created a staggered start to the school year, which will allow students to become familiar with the guidelines for each school day. Students will be introduced to new routines, starting with temperatures being taken before entering any building, mask requirements, following appropriate signage, and encouraging proper handwashing and social distancing.
It is our goal each day to support the health, safety and emotional well-being of everyone in the GCS community, and much thought has gone into our students' emotional well-being and safety as they walk through our doors on North Street for the first time this September. This year, in addition to following health protocols under the guidance of our full-time nurse, we are offering a new telehealth program to assist our families with physical and emotional well-being.
After all, it is the GCS community who has helped our school to prosper for the past 50 years; our parents, teachers, staff, alumni, and most importantly, our students. And while we are the same community now as we were on March 12th, in many ways, we are much stronger. We are more informed. We are more determined. We are more united.
We may be wearing masks, but behind them, we are smiling. And we have never been more ready to get started.