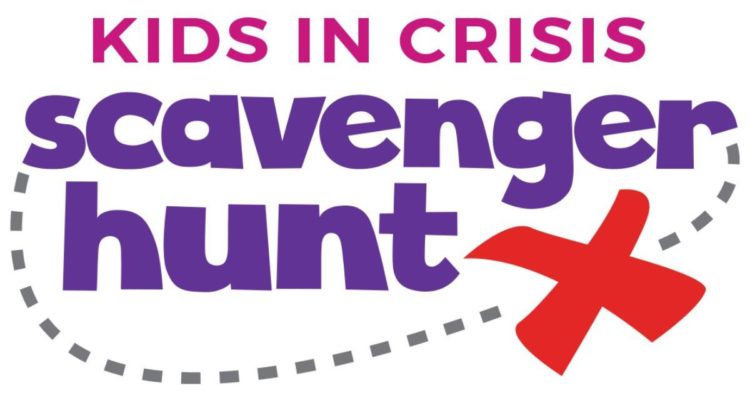 Kids In Crisis will run its first ever, family friendly, community-wide Scavenger Hunt July 27 through August 7. This two-week long virtual event is free to all participants and will include 60 missions, in categories that include 'Family Fun', 'Do Good' and 'Community Awareness & Support'. This is a great way to have fun this summer with friends, family and even co-workers.
Registration is now open, via smartphone or computer, through a free app called Goosechase, and challenges will go live at 9 a.m. on July 27. Players will have the full two weeks, until August 7, to complete challenges. And sharing successes via social media is also encouraged using #KICCHALLENGE, and #KICSCAVENGERHUNT. Facebook.com/kidsincrisisct and Instagram_Kids_In_Crisis
Teams and individuals are welcome to play. Once you're in the game you'll be required to 'snap evidence' of your completed mission through the app in real time, and your game organizer can award special points and prizes along the way. Players will have access to a leaderboard to see how they stack up against other teams, as well as an activity feed to chart progress.
This game is being made possible by voluntary donations and sponsors like Shoff Darby Insurance, Liberty Mutual/SafeCo Insurance and Granoff Architects. Additional sponsors are being sought, and those interested are asked to contact Beth Jabick bjabick@kidsincrisis.org
"While we've had to cancel all of our in-person fundraisers in lieu of the Corona Virus pandemic, we thought a virtual Scavenger Hunt would be the perfect way to stay connected with supporters, raise funds, and also help spread awareness about the agency and the work we do", said Executive Director Shari Shapiro.