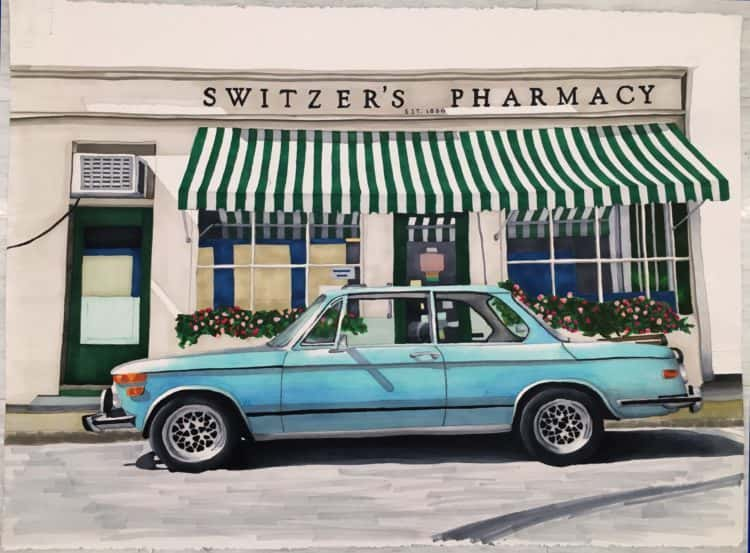 Beginning June 27, the Bruce Museum will display the art of high school students throughout Connecticut, New Jersey, and New York in the iCreate 2020 exhibition. This annual juried competition is in its 11th consecutive year and will feature 55 works of fine art selected from 850 submissions, collected from 123 high schools across the region.
This exhibition highlights an array of works infused with the creative spirit and impactful voices of budding young artists. iCreate serves as an outlet for these emerging artists, amplifying the scope of their pieces' influence and providing the community a glimpse into local artistic potential. The works are of diverse mediums and explore different themes ranging from critiques of traditional social constructs, to playful portraits, to statements regarding race, identity, and animal welfare.
On Saturday, June 27, the Museum revealed the eight honorees who were awarded prizes, ranging from $100 to $500, and two Berkley One Awards.
A People's Choice Award will be determined with public input and will be announced on August 2. In order to have a voice in the voting process, make sure to view the participating artists' video in the online exhibition at brucemuseum.org. Please cast your vote by email to youthatbruce@gmail.com by 5 p.m., July 31.
Admission to the Bruce Museum beginning June 27 will be by advance reservation, with timed ticketing to ensure the comfort and safety of visitors and staff.
For more information, visit brucemuseum.org