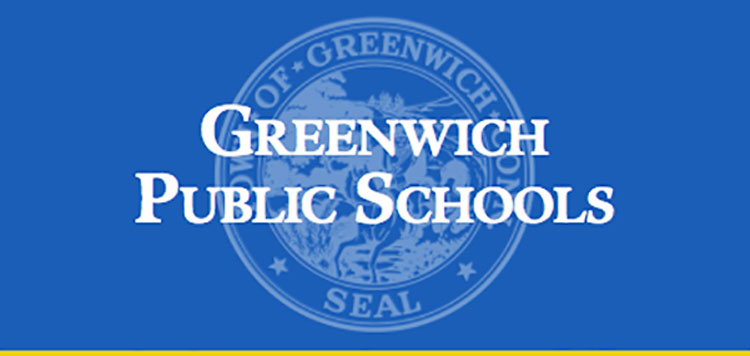 By Richard Kaufman
With the Fourth of July holiday in the rear view mirror, school districts around the state are beginning to hone-in on return-to-school plans for September.
On Monday night, Superintendent of Greenwich Public Schools, Dr. Toni Jones, presented a first draft on reopening plans to the Board of Education. The district's plans must be submitted to the state by July 24.
The reopening plans, which were crafted based on a framework handed down from the state, focuses on transportation, food service, social distancing in buildings with face coverings, and security and facility sanitization, among other issues. 
The district must account for a low transmission risk of COVID-19, moderate risk, and critical risk. Each tier presents different guidelines. The district must also prepare for three different scenarios: a full return to school, a hybrid return featuring in-person and distance learning, and a full-distance learning model.
All families will be able to opt-in to distance learning if they feel uncomfortable about sending their kids to school.
Jones said that right now, the district is considered to be at low risk, but the situation remains fluid and a lot of things can change between now and September. On Monday, she presented a checklist and guidelines the district must follow to be in compliance with the state.
On busses, students will be required to wear masks at all times, and they will be provided with them if they forget them at home. Students will have to board the bus from back to front.
"We're going to ask our families to help, and have more parents transport their children. We're hoping we can get that, because if we load our busses with 50 students and the're sitting 2-3 to a seat, then going to school and doing any sort of social distancing or cohorting really doesn't carry the same impact that it would if we can keep our busses where we have some social distancing," Jones said.
In a change from the past, the district will have to utilize multiple doors and staggered entrances for students, so they can spread out, and get to classrooms quicker.
"This is a change for us, in that generally we have utilized 1-3 points of entry for safety and security. COVID now is requiring a different viewpoint, monitoring more doors and making sure we have multiple points of entry," Jones added.
Floor mapping for directionality, similar to grocery stores, will be installed. Plexi-glass and plastic guards will be put into offices, and hand sanitizer and wipes will be available in every classroom. Jones said the district will order Personal Protective Equipment.
Every building will be sanitized throughout the day, with attention on door handles and high-touch surfaces. Every night after school, each building will be sanitized.
Classroom spaces will be set up to maximize social distancing. If desks are available, they should be six feet apart when feasible, and facing the same direction.
Students and staff must wear a mask at all times, unless on a prescribed "mask break." They must maintain social distancing, wash hands often, and utilize hand sanitizer when a hand washing station is not available. 
Teachers will be responsible for monitoring their own health, and should stay home if they feel sick. Students and staff must stay home and quarantine if they come into contact with someone who tested positive for COVID-19, or if a member of their family is positive.
On Monday, Jones said full entry is expected for elementary school and middle school, with cohorting, social distancing and staggered arrivals in place. 
Cohorting is designed to keep small groups of students and teachers together to limit exposure to COVID-19. The state has mandated that cohort levels be set to 50 people, 100 people, or 150 people.
Jones called Greenwich High School "challenging" because of its size. 
On Monday, she proposed a hybrid schedule where no more than approximately 50 percent of the students would be on campus at one time. She said teachers are advocating for one group of students to come for in-person learning on Monday and Tuesday, with everyone staying home for distance learning on Wednesday. The other group of students would then come into the building on Thursday and Friday.
"This is a flexible framework. I don't know that you can have a definitive plan today for reopening around Labor Day when the world is shifting under our feet," said BOE Chair, Peter Bernstein, on Monday after Jones' presentation. "This is iterative, it's based on where we are today, and there are state mandates. Right now those are non-negotiable. Those could change."
Jones put together a "return-to-school" team, which has held focus groups on the reopening plans with district stakeholders and parents. The team was set to meet on Tuesday, with the BOE reconvening on Thursday for more discussion. 
BOE Vice Chair, Kathleen Stowe, said now is a good time for the community to give feedback.
"We have to keep having this conversation. This is going to be going on for a long time. This is a moving target. Based on what we know about the virus, the state guidelines are changing, the CDC guidelines are constantly changing," she said. "I think the key is we need to remain flexible, and very clearly the team has been doing that, and we're willing to do that, and to keep soliciting parent input. We're not going to please everyone but we're going to do our best."
BOE member, Peter Sherr, said he believes the BOE should hold a public hearing type meeting to get input from the community on such an important topic.
Bernstein said he would speak with Jones and Stowe about a possible hearing, but he referenced the several surveys the district conducted on reopening amidst a pandemic and said he wasn't sure what else could be learned. The district received 6,500 individual responses to the surveys.
Parents/guardians and certified staff were asked if conditions remain the same as they are today, how comfortable are they returning to school for five days a week, with class size at 20 students-plus, and social distancing in place?
Of the parents/guardians who responded, 30 percent said they were "very comfortable;" 29 percent "somewhat comfortable;" 19 percent "a little comfortable;" and 22 percent "not at all comfortable."
Out of the certified staff, 11 percent felt "very comfortable;" 22 percent "somewhat comfortable;" 24 percent "a little comfortable;" and 43 percent "not comfortable."
"We know we have work to do to make our teachers more comfortable," Jones said.
To that end, the BOE discussed changing the school calendar, and delaying the start of the school year so teachers can make adjustments to their classrooms and acclimate themselves to new protocols and a new environment.
Jones proposed that Sept. 1 and 2 would be professional learning days, and Sept. 3 would be used for orientation. Friday, Sept. 4 would be the first day of classes, right before Labor Day Weekend. Sept. 2 is the original start date.
BOE members said they weren't sure of the value of starting right before a long holiday weekend. They suggested perhaps beginning after Labor Day. 
The BOE is scheduled to reconvene on Thursday to discuss more.
Last week, during a webinar in which education and health officials from the State of Connecticut discussed the reopening plans, state Education Commissioner, Miguel Cardona, said planning for the fall is difficult since the coronavirus is constantly changing. He said public safety will be a top priority.
"We want schools to open, but only as long as public health data continues to support moving in that direction. Students need to feel safe and educators need to feel safe," Cardona said. "Public health data matters, and while Connecticut's health data is among some of the best in the country thanks in part to all of you, a change in the data to Connecticut will mean different things for the reopening of schools in the fall."
Gov. Ned Lamont said public safety and being cautious will be his "north star" as the state looks at what they're doing with education and schools in September.
"We have to make sure that whatever we do, public health is first; your health, the health of the kids, and the health of the broader community," he said. "We really want folks to get back into that classroom, and we think we can do that safely."
To watch the entire Board of Education special meeting from Monday, click here.