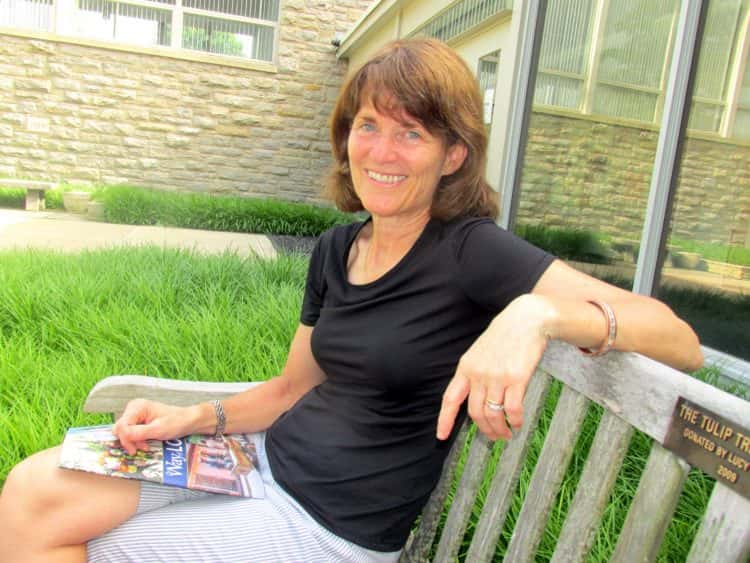 By Anne W. Semmes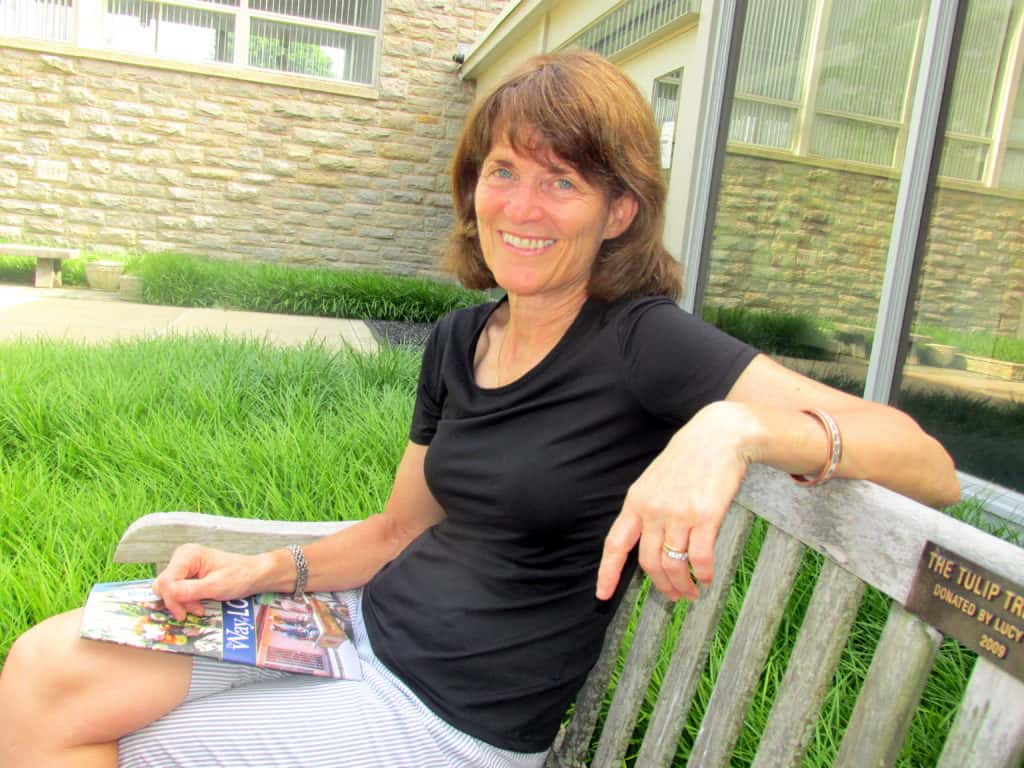 It's not exactly that Bible story of Jesus feeding the 5000 from five loaves of bread and two fish, but how Greenwich's Christ Church has managed to fund 30,000 free meals to those in need in the midst of a pandemic is a story of magic and mindset.
The impetus was to match the Church's successful effort last year. "We held a "packathon" to provide 27,500 meals to hungry families in Greenwich and surrounding areas," says Lucy Rinaldi, who co-chairs the Church's Outreach Committee. As with last year her committee was concerned, "that [public school] children who get school lunches don't have access to those lunches in the summer months."
The packathon idea Rinaldi tells originated with organizations packing up nutrient-rich dry foods for people in Africa. But what about those hungry people in our communities? The organization – Outreach Program – was found with a focus on feeding people in this country. "We contacted their New England regional director," she says. "Their deal was for the cost of 30 cents a meal they would bring you the supplies and teach you how to organize these packing stations."
"We had 150 people, old and young, who packed food here in the Parish Hall last year," Rinaldi recalls. "It was great fun. You had to wear hairnets and gloves, and no masks. After now, we would, right?" Her committee had solicited donations beforehand, but, at the Packathon, "People kept donating at the door. The meals went out to Neighbor to Neighbor (N2N) and to the Food Bank of Lower Fairfield County that distributed the meals over the summer."
"So, we planned to do this year's Packathon on Sunday, June 7," says Rinaldi, "We're all up in the air about how the church is going to survive during this whole Covid thing. We can't hold the actual event." But, back in March the Outreach Program representative had suggested to her committee if they would send money, "We will pack at our local areas, and then distribute to your state," relates Rinaldi.
The game changer came two weeks ago when Rinaldi and her committee received a "heart wrenching" email from a church in Waterbury forwarded by the Outreach Program. "It literally said," Rinaldi shares, "We've heard about your Outreach Program. We run a food pantry. We are now feeding six hundred people a week. I understand you have food. We have no money. Can you send us some food?"
So, why not "stand up and tell everybody" in the June 7 virtual Christ Church Sunday service, about the Waterbury church needs, and need to raise the necessary funds for a Virtual Packathon, to be packed this year by the Outreach Committee for 30,000 meals! "We've got 150 people from last year's Packathon who know about it," she argued. "Plus, other people have heard about it."
"It was her brilliant idea to make the announcement on that very day of the planned Packathon," says Dan Broderick, Rinaldi's co-chair. "We were saying we can't do the Packathon in this pandemic. But Lucy stepped forward in Church and asked for the money and inspired a lot of people."
Even with that blip – Rinaldi's church mike was not turned on. "So, I send out an email at the end of the day," she says, "saying oops, didn't have the mike on – here's what I said and within 24 hours we had raised over $6000. And we knew we had to raise a little over $8000 to match last year. And we've definitely done that. So, 50 boxes went to that church in Waterbury with 600 people a week ago. N2N is picking up their meals this week and the Food Bank of Lower Fairfield County is picking up theirs next week."
"Lucy is the driving force behind all we do in Outreach.," states Broderick. "She is such a caring person. She helps with everything. She's the most organized person I've ever met."
Rinaldi, who is British and a confessed "diplomat brat," stepped into cochairing the Church's outreach committee five years ago, with a new assignment to transform the outreach effort. "So, the first thing we did was we focused down – we were giving grants to 21 or 22 organizations," says Rinaldi, who brings a financial savvy as chief investment officer of the Albert & Mary Lasker Foundation.
Rinaldi came to Greenwich from London with her American husband Marc in 1996. She sees an analogy of living here and in London. "Within a mile of the city of London you went into some of the poorest areas." She found in Greenwich, "there are pockets of huge poverty, right here, and huge need. You absolutely have the whole range here. You look at those 1800 hundred kids who are getting free or reduced lunches in school. Most people would be astonished by that."
So, where does this passion for outreach come from in Rinaldi's "diplomat brat" life? Perhaps that boarding school she went to in London, leaving her parents behind.
"It was not a typical English boarding school. It had started in 1553 as essentially an orphanage for poor boys and girls of London, set up by Edward VI." But its move to the Surrey countryside left girls behind. "It became a feeder school for the Navy," until a 400th anniversary reminded that girls were missing. Enter Lucy in the mid-1950's.
"In order to get there, you had to come under one of three categories: your parents were abroad, like mine; your parents were divorced because this is the very early 1970's and it was still rare and considered awful; or your parents were dead, one or both."
Rinaldi had arrived from Malaysia, "living a country club existence where school was in the morning and you went to the country club in the afternoon. Everybody had enough money and no issues." But everybody at her boarding school, she says, "had parents living month to month in terms of paychecks. So, it really brought me up short that this was reality, not what I was living."
She recalls that challenging arrival. "You were taken to the city of London. You stood on a mat, you promised to obey all the rules of the school…You weren't allowed to say goodbye to whoever was with you. You were put onto a coach and taken down to the school. You were measured up, given a uniform and your clothes were sent home. It was a heck of a leveler."
In the fifteen years Rinaldi has served on the outreach committee she has seen the investment her fellow parishioners have made of their time. Not only was there a refocusing onto those "core relationships," such as N2N and the Food Bank, but also on the expectations of parishioners. "Look, people have basic time, talent, treasure, right? And people are at different stages of their lives," says Rinaldi, who chose to be an at home mom raising her two sons.
"You cannot judge somebody who says, no, I don't have time to do any of this, but I can write a check. You can't say that person is any worse than me who has the time to do this. You have people who say I don't have the money, but I'm willing to volunteer. We just wanted to provide opportunities for all those different things. If you can write a check – great. If you can take your time once a week, once a year, whatever it is and give it – that's phenomenal."