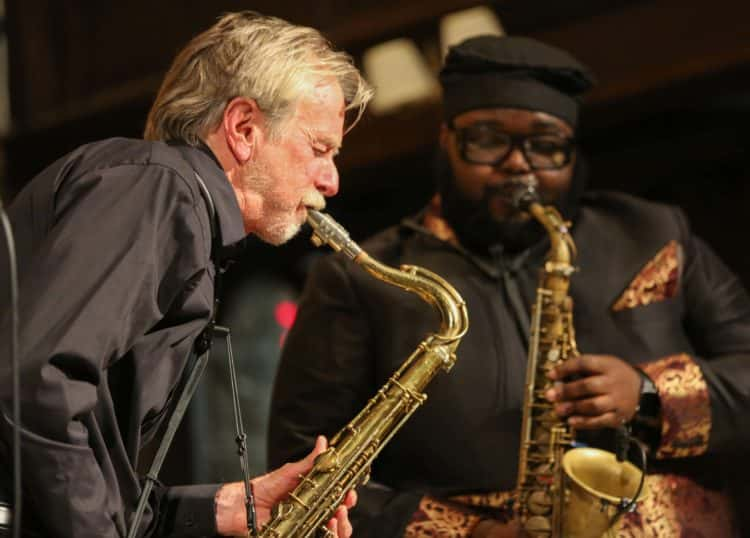 BackCountry Jazz (BCJ) is hosting intimate outdoor jazz concerts throughout the summer to support its music education programs. A variety of musical themes and guests artists will be featured throughout the summer series. BCJ's purpose is to transform young lives and build community through the power of music.
This week's garden concert will take place Saturday, June 27 at 4 p.m. at a private home in Greenwich (details available upon registration). All supporters including children are welcome and should bring blankets and/or chairs. Beverages will be provided by BCJ. The outdoor location allows for ample social distancing. Sign up for this week's event with Jeanette Wallace at 203-561-3111 or jeanette@backcountryjazz.org
"During this unusual and difficult time, BackCountry Jazz is presenting a series of outdoor concerts for small audiences as a gift to the community and our supporters," said BCJ founder and renowned tenor saxophonist Bennie Wallace. "Along with all other philanthropies in our area, we were forced to cancel our largest fundraiser of the year in the spring but we remain committed to providing summer music education programs for our  talented BCJ students. We hope our supporters will come out for a performance and help us cover the gap in our fundraising to keep our music education going strong."
Wallace started BackCountry Jazz in 2007 to bring the music of major jazz artists to Greenwich and inspire and educate young musicians. Since then, BCJ has served over 22,000 students through concert programs and trained young musicians at its summer music camp and after school programs to pursue higher education and careers in the arts. For the past 13 years, BCJ has been presenting outstanding concerts with major jazz artists and rising stars and educating and inspiring youth.
BCJ provides high-quality music programs for underserved youth that engage the creative spirit, encourage self-expression and stimulate academic achievement. As a producer, BCJ delivers concerts that celebrate the masters and feature some of the most talented jazz artists on the scene today. This year alone, BCJ served more than 2,700 young people in Bridgeport. Tuition-free programs* include the Summer Music Camp for Bridgeport students, the After-School Music Program, scholarships, student performing ensembles, instruments, workshops, master classes, and exciting concerts and events with artists and educators who perform and teach at the highest level of excellence. Through concerts and music education programs, BCJ celebrates, preserves and expands the rich tradition of America's art form.
To learn more about the work of BackCountry Jazz and support music education, visit backcountryjazz.org