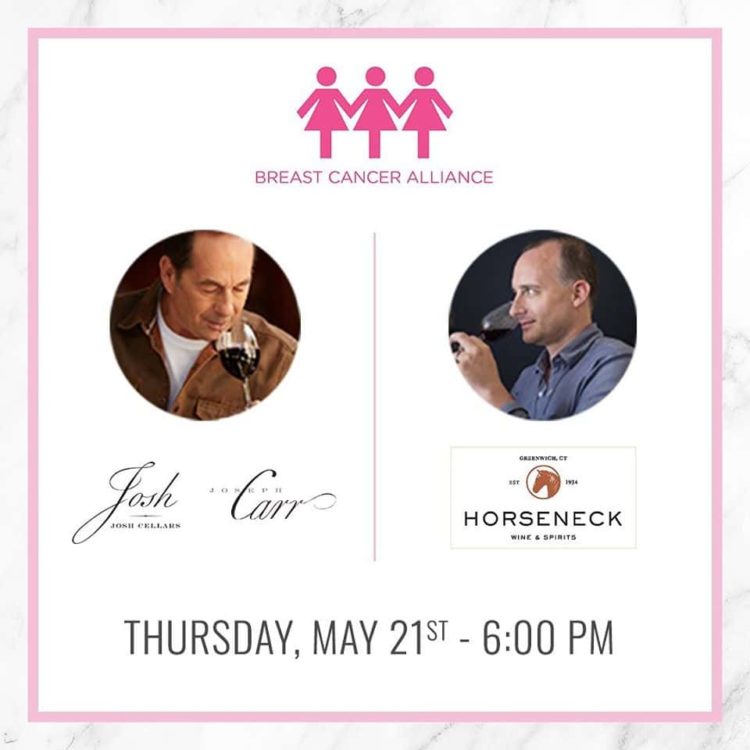 Breast Cancer Alliance presents a special wine tasting with Joseph Carr, Founder, Josh Cellars and Joseph Carr Wines, on Thursday, May 21 at 6 p.m. via Zoom.
Joseph Carr's winemaking philosophy is balance, sophistication and approachability; an old-world style producer, but distinctly Californian. In 2010 Carr began working with Aaron Pott, Food and Wine Magazine Winemaker of the Year. Together they have produced wines that offer a district level of sophistication and value.
Packages range from $150 to $1,000, to be delivered. Orders outside the Greenwich, CT and Westchester, NY area must be placed by noon, May 18.
For more information, contact 203-861-0014 or info@breastcanceralliance.org , or go to https://breastcanceralliance.org/events