May 7, 2020
Yale New Haven Health: There's Encouraging News Across Connecticut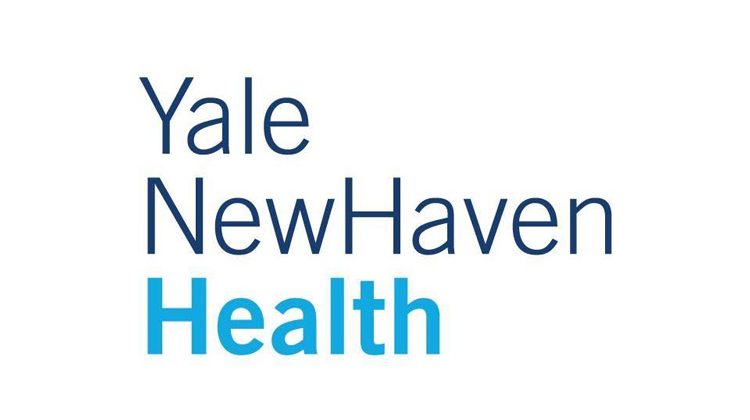 By Richard Kaufman
Sentinel Reporter
Officials from Yale New Haven Health System gave their weekly update on the coronavirus on Thursday, and said there is encouraging news across the state.
On a rolling average, Connecticut has seen a consistent decline in COVID inpatient admissions to hospitals, and Yale New Haven Health System is no exception. Greenwich Hospital in particular has seen a steady decline, as they now have 54 patients in-house as of Thursday afternoon. At one point, the 200-bed facility had a high of 126 COVID positive patients.
"Greenwich Hospital was ground zero for Connecticut at the epicenter. The virus that was coming over the New York border didn't recognize when the Merritt Parkway crossed over into Connecticut. They were really seeing as much COVID volume as the Westchester County hospitals were," said Yale New Heaven Health CEO, Marna Borgstrom. "[Greenwich Hospital is] in a good place."
Since the pandemic began, Yale New Haven Health has conducted 35,000 tests. Borgstrom called that an important milestone, but noted they need to increase capacity.
Chief Clinical Officer at Yale New Haven Health, Dr. Tom Balcezak, said they are trying to find ways to assist the state in reopening as cases continue to decline. One big area that will be crucial is testing.
Yale New Haven Health is currently processing 1,000 tests in the laboratories per day. Next week, they plan on increasing to over 3,000 per day, and by the middle of June, the goal is 10,000 per day. 
"Hopefully by the middle of summer, we will get to 20,000 tests per day. The Governor's task force has recommended that across the state of Connecticut, we need to have between 30,000 to 50,000 tests per day," Balcezak said. "We think we can contribute pretty materially to that, and relatively soon. I think that's going to be one of the most important things we do, together with contact tracing and continuing with social isolation and other things, to prevent the further spread of this disease."
Of the 35,000 tests, 9,000 have produced positive results, and roughly 2,500 patients have been admitted into the Yale New Haven Health System. Currently, there are 600 COVID-positive patients being treated across the Yale New Haven Health System, down from over 700 last week. Overall, the health system has discharged more than 2,000 patients since the pandemic began. 
Christopher O'Connor, Executive Vice President and COO of Yale New Haven Health, said the System is beginning to enter a "parallel universe" in which COVID-positive patients will still be served, testing will be implemented, and recovery will begin.
O'Connor said that it's important to bring in patients who have foregone what is deemed as "necessary care" because of their concerns about leaving the house. 
"I think it's really important that the healthcare system begin to bring those patients within the system and treat them. We're beginning a very iterative process that will be slow and deliberate, understanding the importance to maintain Personal Protective Equipment as well as testing as we begin our recovery efforts," O'Connor said.
Yale New Haven Health is beginning to explore the ramping up of oncology/cancer surgeries, which can be delayed safely for a bit, but not forever. 
"We're anticipating that we're likely to see the week of the 18th some of those procedures come on line, but it's going to be slow and gradual to ensure that we're able to serve those patient populations safely," O'Connor said.
"We don't want to be in a position where we open too quickly, more people get sick, we've introduced surgeries, and we suddenly find that we can't accommodate our staff and our patients safely," Borgstrom added.
On the financial side, Borgstrom said Yale New Haven Health is finding that they're losing about $1.5 million per day because of the coronavirus. Elective procedures and admissions, which generally bring in more revenue, are not being done.
"COVID positive patients are very complex, critically ill medical patients and in the bizarre ways that healthcare is paid for, those are very intensive patients but they're generally less well-reimbursed," Borgrstrom said. "At the same time, we've actually outspent our budget, which is kind of counterintuitive given that in aggregate we've had fewer patients."
Although Yale New Haven Health has benefited from federal funds and has experienced more than double the number of COVID-positive patients than any other provider in the state, Borgstrom said they still expect to end the year with an operating loss.
"A lot of what we've gotten from the state is really more like a loan or cash flow support. Some of what the federal government has put in will require that it be paid back," she said.
Borgstrom, Balcezak and O'Connor each took time to speak about healthcare workers and staff, who have put themselves on the frontline of the coronavirus pandemic since it began.
"These people really are heroes in many different ways. I particularly want to thank our nurses, because this is nursing month and its National Nurses Week. Anybody who has been in healthcare for any period of time knows that the nurses are so much the heart and soul of any organization like the Yale New Haven Health System and the work they do is phenomenally inspiring," Borgstrom said.
Balcezak relayed a story of when he was recently making rounds in one of Yale New Haven Hospital's new ICU units. While chatting with a nurse who was staffing one of the units, Balcezak asked if she had everything she needed as far as PPE, and if she was being successful in facing any challenges. 
The nurse assured Balcezak that her needs were being met, but she asked something of him.
"She said, 'Don't forget about me,'" Balcezak recalled, saying that he asked what she meant.
"She was concerned that as time goes on, that as support perhaps wains, that our communities will collectively forget what these nurses are doing for all of us," Balcezak said. "That was quite poignant for me, and I think it's important for all of us to remember that as this crisis evades hopefully, we need to continue to support our nurses and our other frontline staff and workers."
Tags:
Covid-19
,
greenwich
,
Greenwich Hospital
,
Greenwich Town Hall
,
Town of Greenwich