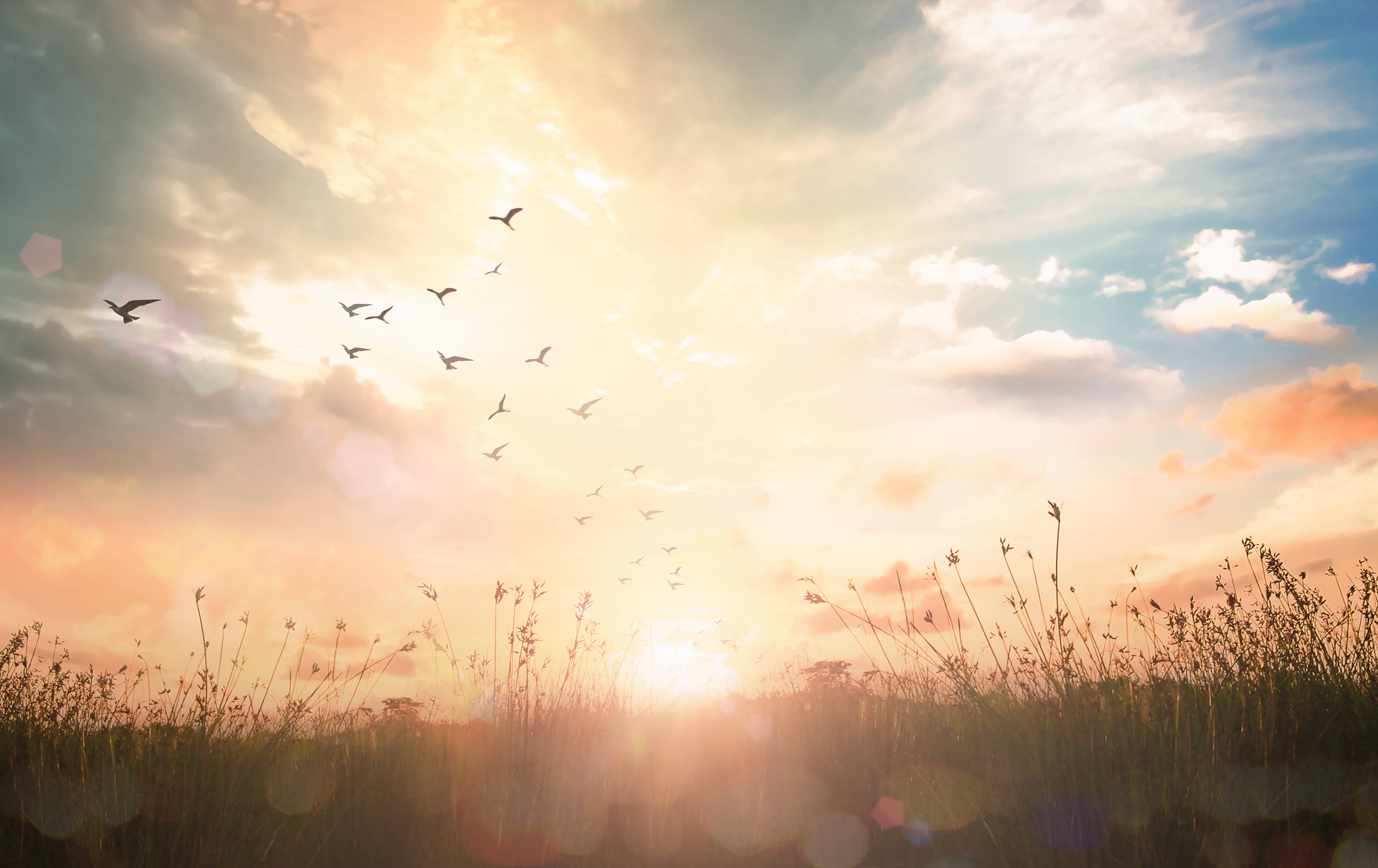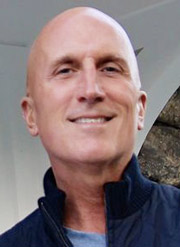 By: Chris Franco
In 1969, George Harrison was coming off a bad year. He had briefly quit the Beatles, been arrested for possession of marijuana, and suffered from some minor health problems. George had endured "a long, cold lonely winter", and while he was staying at the country house of his friend, Eric Clapton, he was feeling a sense of relief at the imminent arrival of spring. Inspired by that feeling, George composed the classic Beatles song, "Here Comes the Sun", which went on to become an anthem for the hope and promise of better times.
Better times. My brother, Dr. Michael Franco MD, is a top pulmonologist and the Medical Director of the Medical Surgical Intensive Care Unit (ICU) and Respiratory Care Services at Greenwich Hospital. He told me some things a few days ago that made me feel hope for better times. When I asked him what it was like to be on the front line in the COVID 19 pandemic, working to save the lives of very sick people, he said that in many respects "it has been unbelievable, like being under siege in a battle", but also that "it has been amazing to work with such courageous professionals, especially the nurses, who work shift after shift, not knowing if they are putting their own lives on the line". Dr. Mike went on to say that it feels incredibly rewarding when they are able to save a patient. He explained that almost all of the patients in the ICU are "intubated" – placed on a ventilator – and that it's a big deal when one of these very sick patients gets "extubated", and comes off a ventilator; many ICU patients never do. And then Dr. Mike told me that Greenwich Hospital has long had a practice, when a new baby is born, of playing a short, sweet nursery rhyme over the hospital sound system, and that since the onset of the COVID 19 pandemic a new practice has been instituted; when an ICU patient is extubated – taken off a ventilator – the hospital sound system now plays "Here Comes the Sun."
It has become almost common to say that our nation's health care professionals have been the "heroes" of this pandemic. While that's certainly true, the generality of that statement should not deflect attention from the specific and extraordinary accomplishments of our own local health care professionals during the pandemic. At Greenwich Hospital, the staff – including the senior management, who were right there working in the trenches – did an amazing job managing through the COVID 19 crisis, from the initial "preparedness planning", to the "peak management", eventually leveling off to the "plateau", and ultimately receding to where we are presently – "serious but manageable". The work to accomplish all of that was intense, arduous, and fascinating, and the professionals who pulled it off did it with competence, endurance and grace under pressure.
The COVID 19 pandemic has been a huge medical challenge for Greenwich. Dr. Mike described the disease as "an extremely virulent bug" due to its newness, and that as a result "it has ripped through our population, much the same way smallpox did with the Native Americans". Worse, he explained that the virus may involve multiple organs, not just the lungs, and that we may find that it has negative influences on the kidneys, blood vessels, blood clotting, and possibly even our blood platelets.
The ICU at Greenwich Hospital is designed for 10 beds; at the peak of the pandemic there were 24 patients in the unit, and as of the end of April they were down to 15. To accommodate the surge in patients, one of the biggest challenges was to physically prepare the ICU for two to three times its normal capacity. To do that the hospital took over the adjacent telemetry "step-down" unit supporting the ICU, which required significant upgrades to qualify as a proper ICU. Other than the actual addition of the beds themselves, one of the most significant was the addition of appropriate "monitoring" capabilities. Intensive monitoring is a foundation of modern ICU care, and these capabilities were added in real time, while the patient load in Greenwich was soaring. These included bringing in ICU-quality monitors, as well as reconstructing rooms to allow medical professionals to monitor the patients through glass that was added to the "new ICU" room doors. In addition, rooms were re-wired, video carts and remote tele-medicine carts were added, and various necessary medical technologies was "hijacked" from other areas of the hospital and re-deployed in the ICU.
In addition to the physical work necessary to expand the ICU, Greenwich Hospital needed to supplement its staff of nurses and attending physicians. In this regard, the hospital's status as a member of the Yale New Haven Health System was a significant benefit. The hospital was able to recruit nurses, and to a lesser degree, attending physicians, from other YNHHS hospitals in Bridgeport, New Haven, New London, and Westerly RI. These supplemental staff people – mostly nurses – stayed at local hotels, such as the J-House, and at other facilities that were arranged for them. Incredibly, Greenwich Hospital was able to maintain the desired ICU ratio of nurses to patients throughout the arch of the pandemic. This was invaluable, because in the words of Dr. Mike, "Greenwich Hospital was hit first and hit hard", with many patients coming from Westchester, Yonkers and the Bronx.
The health care professionals at Greenwich Hospital did an amazing job working through the physical and staffing challenges of getting through the worst of the pandemic. Perhaps as difficult, however, were the emotional challenges they experienced from the pandemic. The work environment was often frightening – it was common for nurses to be called upon to rush in to a room when a patient was in distress, or in severe cases, when a patient had "coded" and had ceased breathing or showing a pulse. This might require a nurse to quickly put on the necessary "PPE', or personal protective equipment, before they could attend to the patient. At other times a ventilator might have become dislodged, discharging infected air in to the room. Also, nurses were called upon to compassionately support their patients, as well as the affected families, under circumstances where most families were not permitted to visit in person with a desperately ill family member. Nurses had to provide emotional support to the very sick, and at the same time support grieving families. This has all been very tough for the nurses, and the support they have given to the patients, to the families and to each other has been draining.
Greenwich Hospital is now providing several different types of support for health care staff who might experience a form PTSD as the pandemic winds down. Several counseling experts have been employed who can help the staff work through their frayed emotions, and the hospital has established "quiet rooms" where staff can go to decompress. This is helpful and welcomed by the health care professionals, many of whom feel like they have lived through a war. Also helpful have been things that the community has done to show appreciation and gratitude for the sacrifices made by our brave medical professionals. People sending lunches, dinners and well-wishes have been deeply appreciated, and spirits were lifted when the town organized a parade of fire trucks and police vehicles to pass by the hospital to show solidarity, and when a local landscaping company flew a giant American flag from a tree-pruning rig to honor our hospital workers.
Dr. Mike spoke for many of them when he said, "all of that makes a difference – to feel appreciated is an important positive emotion to counter the negatives. The outpouring of support makes us feel proud of what we have accomplished, and makes us feel connected to the community." I would say to my brother, and to all of his colleagues, that they are our local heroes and we thank them. The pandemic has left an indelible mark on them and on our community. It is good that we are starting to see light at the end of the tunnel – as spring unfolds in Greenwich we can hope that "sun, sun, sun here we come".