April 10, 2020
Greenwich Jewelry Store Robbery Update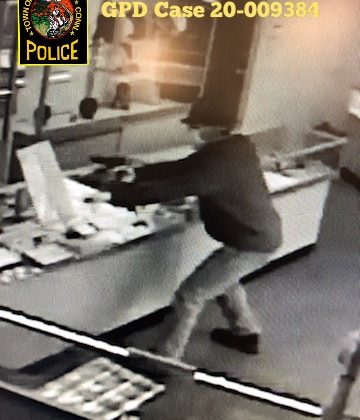 On March 18, a robbery of a jewelry store in Greenwich was committed by a lone suspect. The Greenwich Police Department conducted a thorough investigation, which included an extensive crime scene search, a canvass for witnesses and a review of area security camera evidence. After sending out flyers on the crime, including surveillance video footage, and working in concert with law enforcement partners in New York, including Yonkers PD and New Rochelle PD, Greenwich Police Detectives were able to identify a possible suspect in the robbery and an associated auto theft. It was determined that this suspect was in violation of his parole and with the assistance of the FBI and NY Parole authorities, the suspect was taken into custody in NY after a tactical raid involving a FBI SWAT team and Greenwich Police. Pending the completion of a Connecticut arrest warrant, Greenwich Police is withholding identification of the suspect who remains in custody in NY on a parole violation.
While working collectively with our area law enforcement partners, including Stamford PD, it was determined that the suspect in the Greenwich jewelry store robbery on March 18th was allegedly involved in the March 28 robbery/homicide in Stamford. The FBI announced today that they will be federally charging three suspects in the Stamford crime, including the suspect in the Greenwich robbery.
"Mutual efforts several police agencies resulted in all of the suspects being taken into custody and bringing justice to the victims of these crimes. Greenwich Police Detective Carlos Franco was crucial in obtaining early evidence which led to the identification of the Greenwich robbery suspect and provided critical information for both investigations. Additionally, Yonkers Police Detective Chris DeMatteo linked a stolen car in Yonkers with the Greenwich robbery which provided a significant break in the case. We hope that these efforts provide some solace to the victims and we want to assure the public that we will aggressively pursue any criminal who targets our community."— Captain Robert Berry, Greenwich Police Detective Division.
Tags:
burglary
,
GPD
,
greenwich
,
Greenwich Police Department
,
jewelry store
,
robbery