April 10, 2020
Camillo: We can't take our foot off the pedal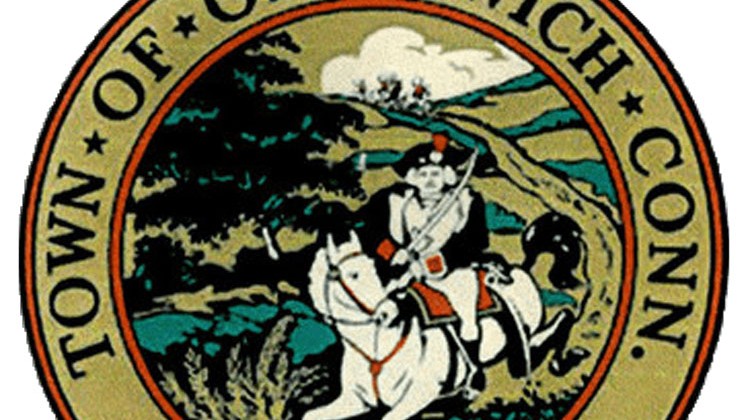 By Richard Kaufman
While the effects of mitigation and social distancing are starting to show across the country, officials are alerting the American people that now is not the time to ease up on restrictions.
That's certainly the case in Greenwich, as First Selectman Fred Camillo and Diane Kelly, Chief Operating Officer of Greenwich Hospital, stressed on Friday the importance of continued social distancing and safety precautions.
Kelly noted that while the hospital is seeing a steady number of admissions over the last 4-5 days of COVID-19 patients, the number of discharges are increasing every day, with a total of 171 patients to date who have been sent home to finish recuperating. There were no fatalities reported at the hospital on Thursday, and as of Friday afternoon, there were 19 patients in the ICU.
"We cannot let people give up on social distancing and the usage of masks and gloves. We have to keep very vigilant, regardless of what we see in the numbers," she said.
Camillo agreed. "Even when we're on the other side of this, until there's a vaccine, we really have to be careful," he added. "The trends I think are going in the right direction, but we're nowhere near the point where we can take our foot off the pedal. It's good, we're going in the right direction, but we're in the second inning of a nine inning game when it comes to that. At least it's going in the right direction."
According to the Greenwich Health Department as of Friday, there are 289 Greenwich residents who have tested positive for COVID-19, up from the 251 cases reported on Thursday.
"As the number of cases continues to increase in Greenwich, so does the work performed by the Greenwich Health Department team," Camillo said on Friday.
The Health Department staff, with the support of the town's Medical Reserve Corps, are monitoring these patients and their families each day through contact tracing. They are also manning the phone lines for residents seeking information about the coronavirus, and contacting supermarkets and food establishments to ensure they are following proper personal and food handling protocols.
"I can't thank [the health department team] enough," Camillo said. "They're working on this around the clock."
As of Friday, there were 115 COVID-19 positive patients being treated in several different hospital units. To date, 2,918 people have been tested at the hospital's outpatient tent with 1,134 testing positive. All of these numbers reflect patients who live in Greenwich as well as from other municipalities in Connecticut and Westchester County.
Kelly said that the hospital continues to be stable as it relates to equipment. "We get reports every day from our system and we know what our burn rate is. We're as expected, so we're still in good shape," she said.
Here are some resources for residents and businesses and other helpful tips
The Department of Public Works, in conjunction with the Greenwich Police Department, are continuing to reach out to landscaping crews with flyers written in Spanish to provide guidance to workers of the necessary precautions they should be practice during the course of their work.
The flyer can be found in spanish here.
Additional prevention information in Spanish can be found here.
To reach the Domestic Abuse Services staff at the YWCA, please call the 24/7 hotline at 203-622-0003.
Residents, who need assistance with basic needs, including food, can call the Department of Human Services at: 203-622-3800.
Members of the public are encouraged to sign-up for the Town's Emergency AlertNotification System at greenwichct.bbcportal.com/Entry
The Department of Health has five phone lines specifically dedicated to the public for questions and answers about COVID-19. They are: 203-622 -7865; 203-622-7703; 203-622-7614; 203-622-7842 and 203-622-7836.
If you are concerned about an activity or a group not following guidelines issued through COVID-19 related Executive Orders and emergency declarations, please call the Greenwich Police Department's non-emergency phone number at 203-622-8004.
Many people with COVID-19 are asymptomatic or pre-symptomatic, meaning they can transmit the virus without knowing they have it. Easy to follow instructions to make cloth facial masks can be found here.
Tags:
Covid-19
,
greenwich
,
Greenwich Town Hall
,
Town of Greenwich