April 7, 2020
Considering endurance in a time of trial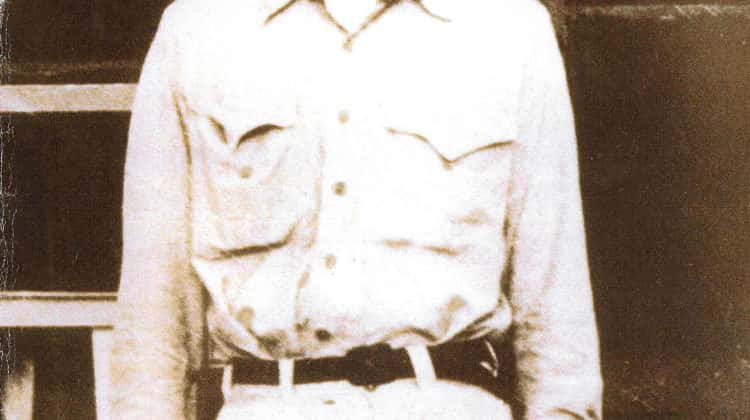 By Anne W. Semmes
When I recently passed by Greenwich Hospital and saw a health worker arriving for work outfitted to deal with COVID-19, the word endurance came to mind when I thought of what he faced. A discovery made later of another endurance at a higher level over that hospital comes later.
Endurance is defined as: "The act, quality or power of withstanding hardship or stress; the state or fact of persevering; continuing survival."
"From my perspective one cannot have unlimited endurance without faith," shared a friend of longstanding, recently in Greenwich Hospital and now at home recovering from Covid-19. He tells of driving to the ER to be tested as directed by his doctor, then waiting interminably for the result returning positive, then being hospitalized. What was toughest for him were those days being on oxygen, not knowing he said, "If I am going to survive." The time had come for prayer. "I just said I've got too much to do in the world for you, God." Slowly, "little by little," he began to feel better. His prayer was being answered: "I knew He wasn't going to let me die."
In that same Greenwich Hospital years earlier came a man "Unbroken," so the movie told of Louis Zamperini, Olympic runner and WWII prisoner of war. How he survived on that life raft alone for 47 days in the middle of the Pacific Ocean is astonishing endurance. He came to Greenwich to speak to the boys at Brunswick School but landed in the Hospital with a lung-infection. Half a dozen students were allowed a brief visit with him in his hospital room. One of them, Michael Chronert, then a senior, had shared his takeaway of survivor Zamperini.
Allowed one question as Zamperini was short of breath," Chronert asked, "If you could give us any values by which we should live the rest of our lives, what would those values be? "It's simple," said Zamperini, "be happy, be gritty."
That grit impressed Chronert, who'd become a triathlete and pre-med student. "Mental tenacity," he said, "enabled Mr. Zamperini to endure the physical suffering during his journey of survival, and the mental suffering he faced after." And, "In Mr. Zamperini's case and often in our society it is not about who is bigger, faster, stronger, or smarter. It is the man that has the mental tenacity to never give up, to never give in, that can overcome any mental or physical battle…Mr. Zamperini should also inspire us all to find happiness in what we have been blessed with, and to face mental and physical struggle with grit that is unbreakable."
My particular fascination with endurance began with learning the story of another WWII hero with a Greenwich connection, Draper Kauffman, brother of the late Beth Bush, the wife of Prescott "Pres" Bush, older brother of President George H.W. Bush, also late of Greenwich.
Beth, I was privileged to call friend, wrote a fine biography of her hero brother, "Father of the Navy Seals." Her manuscript: "More Enduring Than Fame" became titled as "America's First Frogman." That word endurance spoke to her.
It's that photo of Draper during the German bombing of Britain in a hole working against time to defuse a huge bomb that grips. He was doing this for the British Royal Navy as his eyes didn't measure up to join the US Navy. But by Pearl Harbor time his defusing fame had crossed the Pond and he was on his way to disarm an enemy bomb at Pearl Harbor, newly inducted into the US Naval Reserve. The rest is history of how he was recruited to create that Navy Seal school to address the mines the Germans were laying down on the beaches of France.
Beth had shared her favorite quote of her brother's – "Physical endurance will give one control of one's nerves long after the breaking point seems to have been reached."
Draper's story inspired my (unsuccessful) pitch for a four-part series on "Endurance" to National Geographic Television. Besides Draper there was: Eric Weihenmayer, at age 33 a world class athlete and first blind person to reach the summit of Mount Everest; and two sailors: Ellen MacArthur, a brave Brit, at age 24 the youngest (in 2000) to sail her boat solo nonstop around the world in the punishing Vendee Glob; and also Brit sailor, Peter Goss, who sailed the Vendee Globe. Entering a terrific storm, he receives a Mayday message from another Vendee sailor. That horrific story of rescue surely made it into the movies.
Another Mount Everest story of rescue that made it into the movies ("Into Thin Air: Death on Everest") concerns a man I amazingly met on a birding cruise of the West Indies. The story begins on my flight to Florida en route to the sailboat. The pilot suddenly announces in so many words he is in awe of a passenger on board with what that person endured, but doesn't tell us who or what! We all look around mystified.
That night having drinks aboard the sailboat, I note a couple where the man is missing part of his nose, half an arm, and has no hands. Soon after the tour director introduces the man as Beck Weathers who I learn was on my flight. We then hear the extraordinary story of his being left for dead on Mount Everest, in his own words.
But back to Greenwich Hospital. Being an osprey steward for Osprey Nation a program operating out of the Connecticut Audubon Society where we monitor local osprey nests, I recently learned of an osprey nest atop Greenwich Hospital's giant cell tower! Finding a vantage point, I raised my binoculars and suddenly flying in overhead an osprey arrives! Struggling to zoom in on him with my camera I find him ridiculously perched atop a tall rod, his total focus on his mate at some distance below, sitting on a straggly nest.
Having just seen those armored health workers arriving to step into the trenches, it was uplifting to say the least to see these birds, who endure thousands of miles of travel to come here to raise their families, intent on making new life.