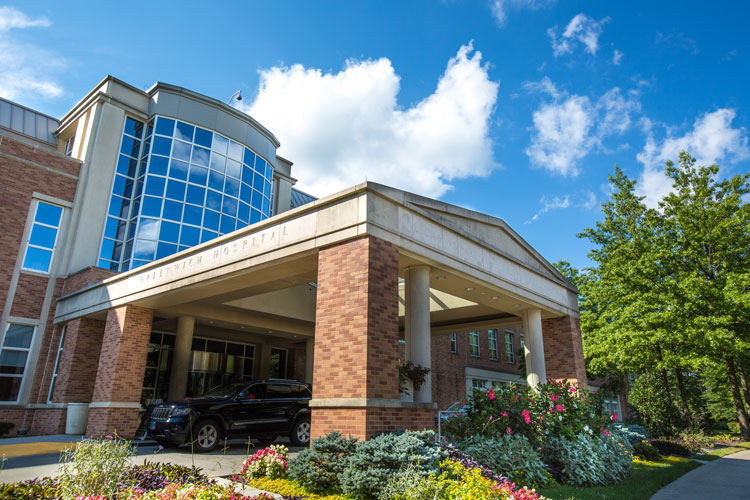 As of Monday, 16 patients in Greenwich Hospital have died due to COVID-19, says Dianne Kelly, COO of Greenwich Hospital.
Although patient details were not released, Ms. Kelly said that all 16 deaths were older patients with one or more comorbidities. "Some patients were coming in with significant issues– comorbidities– and they tested positive for COVID. Does that mean that [COVID] was the only precipitous for them passing? No."
According to Marna Borgstrom, CEO of Yale New Haven Health, Greenwich Hospital has become "kind of ground zero for the state of Connecticut."
107 patients are being treated at Greenwich Hospital, while 119 positive patients have been discharged from the hospital to continue their recuperation at home.
Greenwich Hospital leadership has been working hard to expand their bed capacity, and stated they have nearly a hundred more spaces before they would need to consider alternatives. Medical workers are continuing to manage their personal protective equipment, conserving where appropriate.
To date, 2,520 people have been tested at the Hospital's outpatient tent with 935 testing positive. Not all positive cases are from Greenwich, however. As of Tuesday, 217 Greenwich residents have tested positive for the virus, up from 212 reported on Monday.