April 3, 2020
Greenwich Rises to The Occasion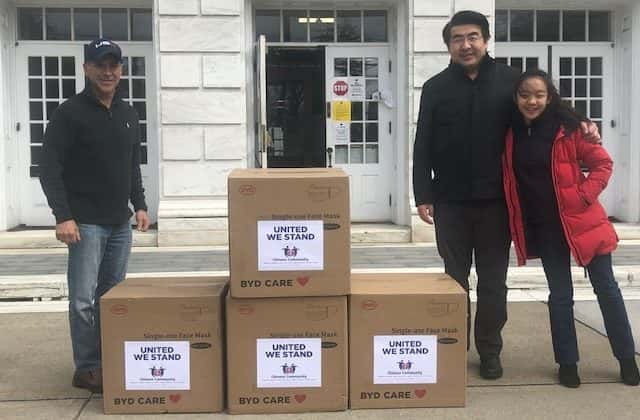 First Selectman Fred Camillo thanked Greenwich resident Andrew Mao and his daughter who, on behalf of the Chinese American community, donated 7,000 masks to the town of Greenwich.
"We can't thank them enough," stated Camillo. ""In times of great crisis and tragedy, we often see the very best of people emerge. That has never been truer than at the present time in Greenwich."
He also said former State Senator Scott Frantz and his wife Icy who have been delivering masks over the past several days. The Frantz' have been purchasing masks and donating them to first responders throughout town.
Scott Dahnke, Co-CEO of L Catterton, a Greenwich based investment firm, announced the firm is making a $75,000 donation to be split between the police department, fire department and GEMS.
Camillo continued "I am eternally grateful for the kindness, compassion, and love that our residents have shown for not only those afflicted with this virus, but for all the first responders, healthcare workers, and nonprofits stepping up to the plate to help. The people of Greenwich have risen to the occasion."
Individuals interested in donating personal protection equipment (PPE) to Greenwich Hospital can contact DonationsPPE@ynhh.org. Businesses wishing to sell their products can reach out to the Yale New Haven Health System, of which Greenwich Hospital is part of, at ProspectiveVendor@ynhh.org
Tags:
Chinese American community
,
L Catterton