March 25, 2020
Update on Greenwich COVID-19 Patients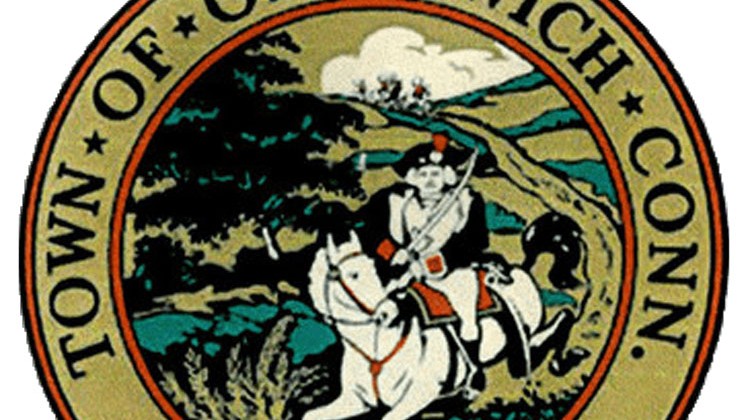 As of Wednesday, March 25, 2020, there are 55 Greenwich residents who have tested positive for COVID-19, according to Greenwich Health Director Caroline Baisley. That is up from 45 reported on Tuesday, March 24.
As of noon today, Wednesday, March 25, 2020, there were 133 total patients at the Greenwich Hospital outpatient site, who have tested positive. Also, as of noon Wednesday, there were 37 positive patients in the hospital, and as discussed during the media teleconference Monday, they are being treated in several different units.
***
The food scrap program which was scheduled to be rolled out to Greenwich residents in April will be delayed until further notice. "There is so much face-to-face contact in instructing residents, we think it is sensible to wait until it is safe to have that contact," said DPW Commissioner Amy Siebert.
Also postponed is the annual spring household hazardous waste collection day. It will berescheduled in the fall, according to Ms. Siebert.
***
Greenwich Commission on Aging/Greenwich Senior Center has once again teamed up with faculty and staff from Greenwich Country Day School to launch the new digital program, CONNECTT- Connecting Our Neighbors Naturally Enriching Community Through Technology. CONNECTT is a way to socially connect with other people for free and participate in enjoyable programs and activities – all from the comfort of their own home. Participants can connect to a live session via computer, tablet or smartphone. If they aren't comfortable with technology, they can even call in on a landline. Each session is open to all. No registration is necessary.
All sessions are interactive and remote. Participants can see the instructor and ask questions or take part in games, book groups, conversations, even Zumba and Gentle Yoga in the comfort and safety of their own home. The first 30-minute CONNECTT session will launch on Thursday, March 26. A variety of additional topics and sessions will be posted soon for the week of March 30.
Upcoming Scheduled Sessions:
Thursday, March 26, 10:30 – 11:00 am: "Trivia"
Older adults will have fun answering questions about their favorite songs or who won the World Series ten years ago and many more questions.
Friday, March 27, 10:30 – 11:00 am: "Gentle Chair Yoga"
Anyone who can sit in a chair can do this. All it takes is listening and being willing to move. Great for reducing stress!
Jen Donnalley, director of Greenwich Country Day School Center for Public Good and a middle school math teacher, spearheaded the program with the Greenwich Commission on Aging/Greenwich Senior Center. "Through technology, participants will meet local students, teachers, artists, other older adults, their friends, and the Greenwich Senior Center staff," Ms. Donnalley said.
Ms. Donnalley collaborated with Greenwich Commission on Aging Director Lori Contadino, Greenwich Senior Center Administrator Laurette Helmrich and Steven Katz, Vice-Chairman for the Greenwich Commission on Aging.
According to Ms. Helmrich, this program is an expansion of an already successful, intergenerational relationship the Senior Center and Commission has with the staff and students of GCDS.
"This was never possible before now," Ms. Contadino said. "We are so lucky to have the capability, coupled with compassionate volunteers who truly want to help. It can and will make a huge difference in the daily lives of so many people."
Additionally, CONNECTT is offering one-on-one opportunities:
Daily Phone Calls From a Friendly Volunteer
Older adults can receive a free daily phone call from a friendly Greenwich Country Day School family who has been assigned to them. Connect, chat, check-in. Email cpg@gcds.net or call (203) 863-5653.
Get Technology Help
For older adults who need free, basic, one-on-one help with their computer, smartphone or laptop, they can sign up and a Greenwich Country Day School volunteer will contact them to assist. Email cpg@gcds.net or call (203) 863-5653.
To CONNECTT to a free live session:
On your desktop or laptop, 10 minutes before the scheduled session, go to this Zoom link: https://zoom.us/j/624949129
On your smartphone or tablet- first, download the free Zoom app from the App Store. 10 minutes before the scheduled session, go to this Zoom link: https://zoom.us/j/624949129
On your phone: Call (929) 205-6099 and enter 3032051305#
If you have questions or need help, email cpg@gcds.net or call (203) 863-5653. Leave your name and phone number and they will call you back.
Reminders and other helpful tips:
The CT Office of Early Childhood is reminding first responders and healthcare workers that child care is available for essential workers. Where possible, for those who have to work, first look to trusted friends, neighbors, and family members who are not in a high- risk category to fill in care for children. For healthcare workers and first responders who are not able to find trusted family or friends for child care, please call the 2-1-1 dedicated number 860-756-0864 for support.
Violators of the Town-wide parks closure declaration may be cited for trespassing or more severe criminal sanctions in accordance with Connecticut General Statutes.
The Health Department is continuing operation of dedicated phone lines to receive residents' calls and answer concerns. The numbers are: 203-622 -7865, 203-622-7703, 203-622-7614, 203-622-7842 and 203-622-7836. For more information on limited services during this time please visit the Department of Health's webpage .
The Police Department reminds residents that if you are experiencing mild symptoms of illness and are not in a high risk group that you contact your personal physician rather than call 911. If you have mild symptoms, do not go to the emergency room before contacting your doctor for direction. If you have any serious symptoms, please do not hesitate to call 911. Please save 911 for real emergencies.
Other resources for residents and businesses:
For those residents experiencing challenges with food, finances, and living arrangements, please call the Department of Human Services at 203-622-3800.
In addition to social distancing protocols, residents are encouraged to review CDC guidelines on preventing the spread of COVID-19.
If you experience price gouging, please contact the State Attorney General's Office which has a dedicated phone line and website to collect information: 860-808-5318 or online at https://www.dir.ct.gov/ag/complaint/
The U.S. Small Business Administration is offering designated states and territories, of which Connecticut is included, low-interest federal disaster loans for working capital to small businesses suffering substantial economic injury as a result of the Coronavirus (COVID-19). Please visit their website for more information on eligibility and how to apply: https://www.sba.gov/disaster-assistance/coronavirus-covid-19
Governor Ned Lamont has provided a list defining essential businesses that are allowed to continue to operate during this time. Information can be found here. Also, there is a process to will allow business owners to file for an exemption from the order. That information can be found here: https://portal.ct.gov/DECD/Content/Coronavirus-for-Businesses/Essential-Business-Designation-Form
The Greenwich Chamber of Commerce has compiled a listing of food-related businesses that are offering take-out and delivery services. The list can be found here: http://business.greenwichchamber.com/news/details/news-release-3-18-2020
Tags:
covid19
,
greenwich
,
patients
,
Update