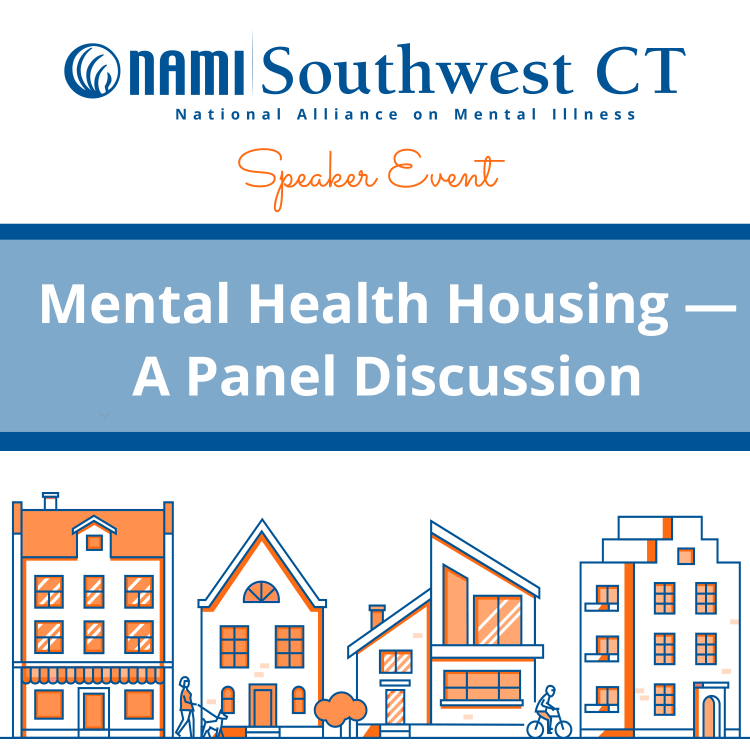 For someone with a mental health condition, the basic necessity of a stable home can be hard to come by. NAMI Southwest CT (an affiliate of the National Alliance on Mental Illness) has assembled a panel of professionals who will discuss different types of housing and the varying degrees of independence and care they offer. The panel discussion, "Mental Health Housing," will be held on Thursday, Feb. 20 from 7:30 to 9 p.m. at the Tully Center Auditorium, 32 Strawberry Hill Court, Stamford. The event is free of charge and open to the public.
Panelists include: Floren L. Schertzer, LCSW and Social Worker, Sarah Bell, Director of Community Outreach at BlueSky Behavioral Health, John Labieniec, LCSW, Vice President of Acute and Recovery Services, Continuum of Care, Inc., and Valerie S. Williams, Executive Director, Keystone House, Inc.
The presentation will be followed by an audience question-and-answer session.
NAMI, the National Alliance on Mental Illness, is the nation's largest grassroots, nonprofit organization aimed at improving quality of life for people living with mental health conditions and their families. NAMI Southwest CT, an affiliate of NAMI, serves lower Fairfield County, CT. For more information, please visit namisouthwestct.org. Please contact Susie Gatto at 203-629-5987 or namisouthwestct@gmail.com for additional information