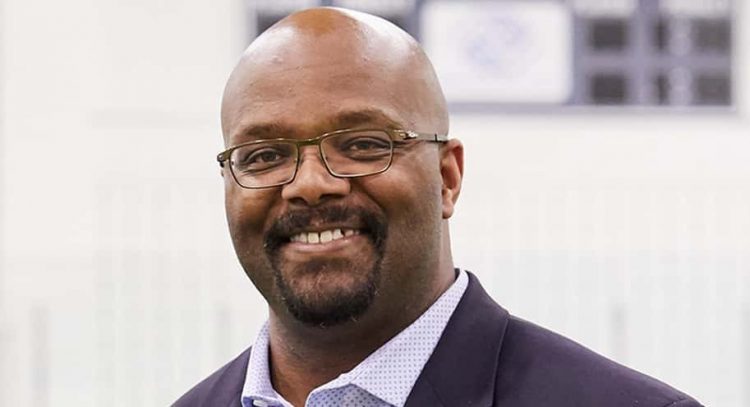 By Richard Kaufman
After five-and-a-half years as the head of the Boys & Girls Club of Greenwich, Bobby Walker Jr. is leaving for a position at Greenwich Academy.
It was announced on Tuesday that Walker will depart his role as CEO of the Club later this year to become Assistant Head for Student and Community Life at GA.
Walker is no stranger to GA. His wife, Becky, is the head of GA's middle school campus, and the couple has two daughters who attend the private school. They also have a son at Brunswick School.
"Bobby is an outstanding leader and has helped the Boys & Girls Club of Greenwich make enormous strides in expanding ways the Club helps improve the lives of the kids we serve," said George Fox, Chair of the Board at the BGCG, in a written statement from the Club. "Greenwich Academy is fortunate to have the benefit of Bobby's experience, talent and leadership skills."
Since coming to the BGCG from the King School in Stamford, Walker has played a pivotal role in the Club's development over the last few years. During his tenure, the Club has expanded its Academic Success programs, created the Youth of the Year Award dinner, established Friday Night Teen programs, and increased the popularity of the Muddy Up 5K fundraising event.
"The past five-and-a-half years have been some of the most rewarding years in my professional career. Working at the Boys & Girls Club of Greenwich and living its mission each day has allowed me to participate in improving the lives of thousands of young people in our town," said Walker in a statement. "I know we have changed many young lives for the better, but the most significant impact has been on me. The marvelous staff, inspiring members and their families and the broader Club community have helped me strive to be a better person in all that I do for young people."
Walker will remain in his role at the Club until a new CEO is selected. According to the Club, a search committee of the board has commenced a search. The Strategy Group, LLC, a nonprofit consulting firm with strong experience with executive searches, has been retained to advise this committee.
Additionally, when Walker leaves, he will remain involved with the Club as an Advisory Board member.