January 29, 2020
Obituary: Polly Koehler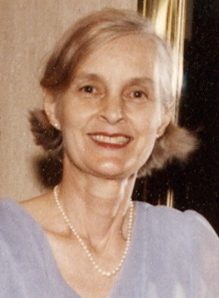 Polly French Koehler died peacefully in her sleep on the morning of Jan. 23, at her home in Riverside where she had lived for 50 years. She was 91 years old.
Polly was born and raised in Grand Rapids, Mich. and graduated from Smith College in 1952. She moved to New York City after college and worked as a buyer at Bloomingdales and later as a High School English teacher at Packer Institute in Brooklyn. She was a member of the Junior League of Greenwich, the First Congregational Church of Greenwich and was a regular at many local bridge games and tournaments.
She was predeceased by her husband, Hugo Gladstone Koehler, and survived by her daughter Ellen Koehler Kiley, son Hugo William Dallas Koehler (Bill), and daughter-in-law Skye Koehler. She is also survived by two grandchildren, Allison Koehler and Elizabeth Koehler, and two brothers, Sydney Watson French and O. Nathan French.
A service will be held on Saturday, Feb. 22 at 11 a.m. at the First Congregational Church of Greenwich, 108 Sound Beach Ave., Old Greenwich.
Tags:
greenwich
,
Polly Koehler
,
riverside