December 30, 2019
Obituary: Scott Rippel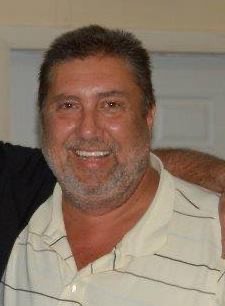 Scott Rippel born David Scott Rippel, a life long resident of Greenwich, CT has passed on December 19, 2019 in Stamford Hospital. Scott was born in Greenwich, CT on September 24, 1956 to Albert and Harriet Rippel and he was the beloved husband of Barbara Rippel (Fischer) with whom he spent the last 35 years of his life. He was a devoted father to Melissa Carroll (husband Matthew), Stephanie Hastings (husband Michael), Erika Hughes (husband Christopher) and Tori Rippel.
He is survived by his brothers Albert Rippel (wife Andrea), John Rippel (wife Sandra), his brother in laws John Fisher (wife Nancy) and Henry Fischer, his six Grandchildren Cayla Hughes, Tyler Hastings, Emily Hastings, Brayden Hastings, Anthony Hughes, and Rylee Carroll, as well as many loving friends and extended family members.
Scott graduated from Greenwich High School where he met many of his life long friends. Most people will remember Scotty from the Bruce Park Grill and Greenwich Taxi where he worked for twenty plus years. In 2017 he retired and devoted his time and to his grandchildren and considered this time the best years of his life.
Scott enjoyed life to the fullest, and taught those around him to appreciated the simple things. His most cherished memories where made right at home spending time with family, at island beach going for a float and telling a good joke. Scott was the epitome of a family man, raising four daughters and creating a loving welcoming home for everyone they cared about. His love was pure and unquestionable, he will be deeply missed by so many. We will always remember his special smile, caring heart and warm embrace.
Scott believed life should be celebrated and for that reason, we will gather to share some of our favorite memories, our stories, to laugh, to cry and remember a wonderful person who is greatly missed. Please join us on January 4, 2020 at the Mianus River Boat & Yacht Club from 12 to 4 p.m.
Tags:
greenwich
,
Scott Rippel