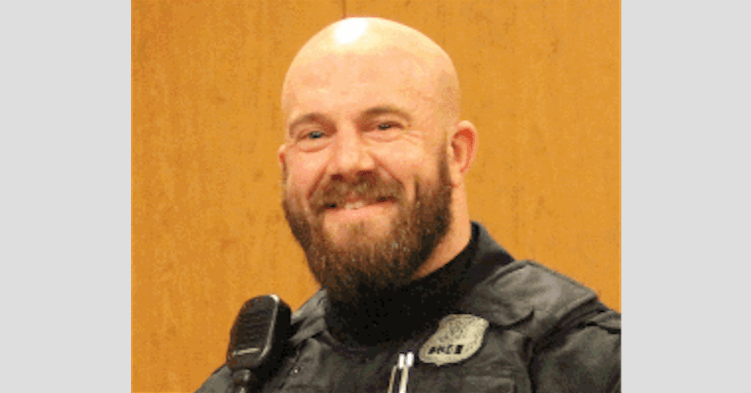 By Richard Kaufman
The following is a statement from the Greenwich Police Department:
The Greenwich Police Department regrets to announce the death of Police Officer Justin Quagliani. At approximately 5 a.m. [Tuesday] morning, Officer Quagliani suffered a medical emergency at his Greenwich residence while off-duty. Police and Greenwich Emergency Medical Service (GEMS) personnel responded to his residence, attempted lifesaving efforts and then transported him to Greenwich Hospital where he was eventually declared deceased.
The cause of death has not been determined, but there is no sign of foul play. Notification of next of kin is on-going. We wish to extend our heartfelt thoughts and prayers to the family and friends of Justin and ask the public for its support during this difficult time. There is no further information available at this time and any future releases will be through the Greenwich Police Public Information Officer.
Prior to joining the Greenwich Police Department in 2015, Quagliani served in the United States Army and had attained the rank of Sergeant. He served as an MP during Operation Iraqi Freedom.
Quagliani, 38, had a distinguished career in Greenwich. Earlier this year, Quagliani was honored by the GPD for assisting a woman who was unconscious. Quagliani responded to a residence on Jan. 25 where the woman was located, and performed cardiopulmonary resuscitation until paramedics arrived and took over. The woman was taken to the hospital, and recovered.
On Tuesday night, First Selectman Fred Camillo issued a statement on Quagliani's passing.
"During the four years he has served the Greenwich Police Department, Officer Justin Quagliani continuously demonstrated that he possessed the qualities and the abilities to be an asset not only to the Department but to the entire Greenwich community," Camillo said. "My thoughts and prayers are with his family and his police brothers and sisters who mourn his sudden passing. I have asked that Town flags be flown at half-staff in his honor."