November 8, 2019
Riverside School to Host Annual Veterans Day Ceremony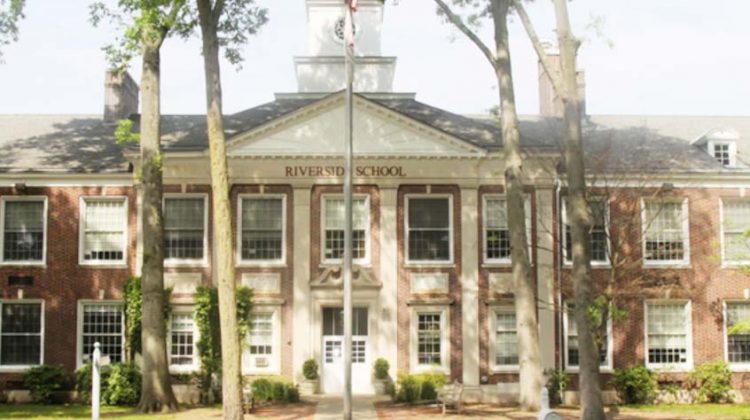 On Monday, November 11, Riverside School is hosting its annual school-wide Veterans Day Ceremony to honor service men and women, both past and present. An annual tradition for the past 15 years, the school invites local veterans, parents and community members to participate in the ceremony, scheduled to kick off at 8:45 a.m. in the school's gym. The 4th and 5th grade chorus, trumpet players and the school's Women's Chorus are all scheduled to take part in the event. Fifth grade school leaders will announce the special guests and lead the community in the Pledge of Allegiance.
This year, the school has invited notable guests who will be present at the ceremony. New Superintendent of Greenwich Public Schools, Dr. Toni Jones is slated to speak as well as state senator Alex Bergstein. Also attending will be Deputy Superintendent Dr. E Ann Carabillo, First Selectman Peter Tesei, Selectman John Toner, State Representative Steve Meskers, Police Chief Jim Heavey, and Assistant Fire Chief Robert Kirk. Additionally, veteran Vince Masi, aged 92, will be present and posting the colors, as he has done so since the first Riverside School Veterans Day Ceremony.
"Veterans Day is an important event that provides an opportunity for students and the community to recognize and learn about the critical contribution America's veterans have made," said Christopher Weiss, Principal, Riverside School. "We are proud of our tradition of honoring veterans on this day and celebrating the contributions they make to our country."
As part of its annual ceremony every year, Riverside School alumni veterans who died in foreign wars are recognized. Phillip Edward George Jr., Henry Bradbury Johnson, and Clarence Brodie Keith, veterans of World War II; Thomas Budd Kean, Nevell Brackett Safford, and Louis Francis Zaccardo veterans of the Korean War; and Richard Horsfall, veteran of The Vietnam War are all recognized.
Following the ceremony, students engage in various activities throughout the day which provides opportunities for them to learn about the critical contribution America's Veterans have made. Students in grades 3-5 will participate in a talk and Q&A session led by a veteran, while the younger grades engage in other age appropriate activities. "Perhaps one of the most important things we can teach our students, is to simply thank a veteran," Weiss said. "That is a reminder not just for today, but for every single day of the year."
Community veterans and parents of Riverside School students are invited to attend the event. All veterans in the community are invited to participate and asked to contact Jennifer Wolfe for details at jennwolfe2004@gmail.com
Tags:
greenwich
,
riverside
,
Riverside School
,
Veteran's Day Ceremony