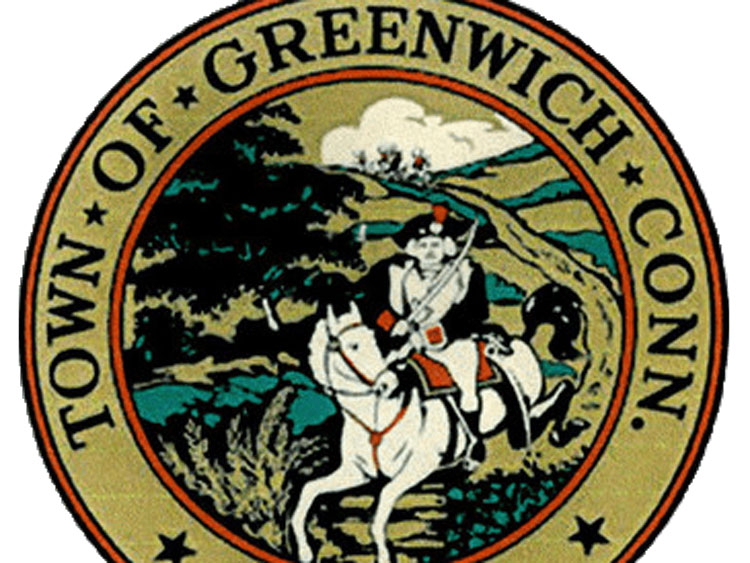 By Richard Kaufman
Greenwich Republicans are outraged over unauthorized and fraudulent campaign lawn signs which cropped up around town on Friday morning that attempt to link First Selectman candidate Fred Camillo with national politics.
According to a statement from Richard DiPreta, Chair of the Greenwich Republican Town Committee, the signs were not authorized by the RTC or Camillo's campaign. There is no wording on the signs saying who paid for them.
"While all Americans are entitled to free speech, they are not entitled to make it appear as if their free speech is coming from another person. These signs do exactly that. This is why these actions are outrageous and disrespectful to the political process in Greenwich," DiPreta said in his written statement. "This type of divisive behavior has no place in Greenwich. It is not who we are and not who we have ever been."
DiPreta went on to say that Camillo and his Selectman running mate, Lauren Rabin, have run a positive campaign, "talking about local issues that impact Greenwich residents each and every day."
DiPreta said Camillo and Rabin will unite Greenwich. "It is now more than ever where such leadership is sorely needed in our town," he added.
Camillo called the signs "desperate, dirty and fraudulent." 
"It is time for Jill Oberlander and Sandy Litvack to disavow not only the signs, but all the emails and rhetoric that are coming from the Greenwich chapter of this national Indivisible group that is using our town as a platform to push a national agenda," Camillo said. "Coming on the heels of an unprecedented campaign finance violation, this fraudulent tactic is exactly why our opponents do not belong anywhere near the public trust they continue to violate."
Oberlander, Democratic candidate for First Selectman, denied having anything to do with the signs Friday afternoon. She said she knew nothing about them until she noticed them early Friday.
"I assumed they were either produced by, or in support of, the Camillo campaign. The first that I heard that they weren't was from a reporter," Oberlander said. "They're not my concern, they're [Camillo's] concern, and if they're not his he should disavow them and remove them. I had nothing to do with them, and I don't know anyone who did or would. It is not the campaign that I've been running at all."
Sandy Litvack, Oberlander's running mate for Selectman, also denied knowledge of the signs.
Litvack's wife, Joanna Swomley, is a co-founder of Indivisible Greenwich along with Nerlyn Pierson. The two released a joint statement on Friday also denying any knowledge of the signs.
Camillo and Oberlander took part in their final public debate on Tuesday. They will meet again before the election at Greenwich High School for a debate on Nov. 1, which is for students only.