October 17, 2019
Education Feature: The Benefits of a Boarding Education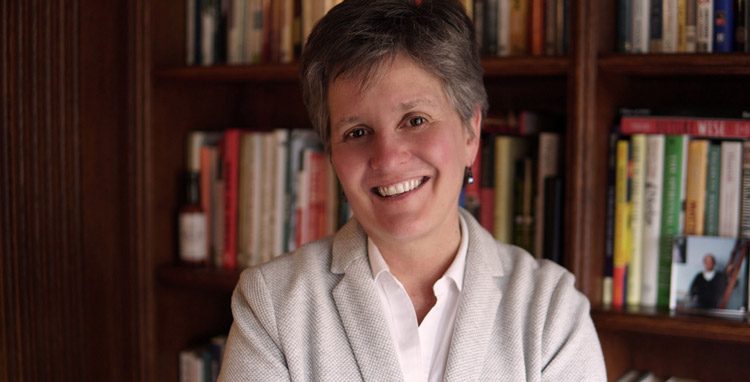 By Laura Danforth
Educating children to the best of one's ability is a universal parenting priority, and selecting the right school is a crucial part of this process. From public and private day schools to boarding, charter, and parochial schools and homeschooling, there are a variety of options available to families. This proliferation of choice has impacted all educational institutions, which are seeing an increasingly competitive environment.
Boarding schools have responded by adjusting and enhancing their programming to better serve the needs of today's students. As research from The Association of Boarding Schools (TABS) shows, in addition to providing strong academic programs and cutting-edge facilities, boarding schools are deliberately focusing on community life, character development and social-emotional growth.
The Masters School, a day and boarding school founded in 1877 and located in Dobbs Ferry, New York, is a prime example of this evolution; its expanded offerings have made the learning experience more meaningful and relevant for today's students.
In response to increasing demands from current and prospective families, Masters added new programming to its well-established seven-day boarding program. The new five day-day boarding option is ideal for students who wish to spend weekends at home but are seeking the benefits of a boarding school, such as after-hours access to faculty, no commuting time, on-site sports and extra-curricular activities, and a tight-knit and authentically diverse community.
Boarding schools are uniquely suited to address the complexities associated with the high school years, and in recent years have begun prioritizing wellness and practical offerings to ease the pressures associated with this time in children's lives. To this end, The Masters School enhanced its seven-day boarding option so that, in addition to its traditional weekend outings, students can now participate in driver education and test preparation classes; group college visits; sports and language lessons; and life-skills courses in personal finance, cooking, home, and auto repair. In addition to regular visits to New York City and the Hudson Valley, outdoor excursions and yearly visits to Boston, Philadelphia and Washington, D.C.
Many families considering boarding school may see affordability as a deterrent, since the high cost of operating a boarding school campus is reflected in the school's tuition. What these families may not be aware of is that because boarding schools highly value a diverse and inclusive community, many offer competitive financial aid packages. In fact, according to the National Association of Independent Schools (NAIS), nearly 40% of students in boarding schools receive financial assistance.
Alumni of boarding schools cite their residential experience as having helped them foster independence, resilience, responsibility, the value of a tight-knit community, and a better understanding of other cultures and backgrounds. Families considering boarding schools today also list these as priorities for their children's education.
Data from TABS shows the average boarding school in the United States is substantially more diverse than many public schools. Boarding schools tend to have a more pluralistic mix of races and ethnicities, and enroll students from countries around the world. That is certainly the case at Masters, where students hail from more than 30 countries and a dozen states.
Students who learn and live in diverse environments deepen each other's education; they build close and lasting friendships; they learn to understand, honor and celebrate their differences. They learn to self-propel, to be a part of something larger than themselves, to practice being a power for good, even in one small corner of the world. These are the traits that today's young people need to be successful in college, career and life.
The advantages of a boarding school are not just for boarding students. Parents and students in the day program underscore how interacting with students from other countries, states and backgrounds enriches the student experience in and out of the classroom, and how a vibrant, seven-day campus contributes to a deeper sense of community.
Laura Danforth is the Head of School at The Masters School and a board member at The Association of Boarding Schools (TABS).
Tags:
Boarding Education
,
greenwich