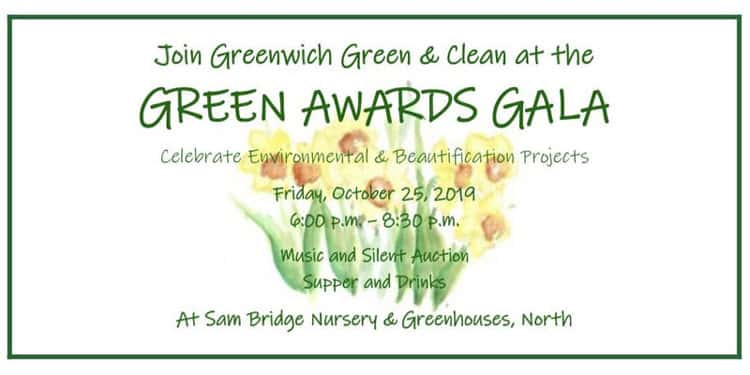 Greenwich Green & Clean will host their first Annual Green Gala on Friday, Oct. 25 at 6 p.m. at the Sam Bridge Nursery on North Street. Prizes will be awarded to those individuals, businesses and groups who have created either horticultural or environmental improvements to our town.
Festivities will include drinks, food, music and silent auction opportunities while we celebrate and give thanks to otherwise anonymous heroes. All are invited, as are nominations for winners. Photos of candidates are needed of individuals or landscape statements visible from public space. Please, no back yards or trees planted by previous homeowners.
For more information, visit greenwichgreenandclean.org or call 203-531-0006.