September 24, 2019
BCA, Greenwich Merchants Partner for 'GoForPink' Event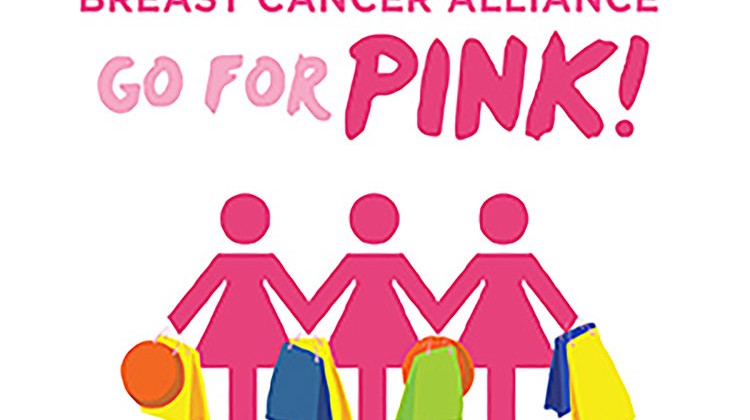 "GoForPink" is a series of events Breast Cancer Alliance (BCA) dedicates to Breast Cancer Awareness Month in collaboration with the Town of Greenwich and many of its merchants. Beginning with special events on Oct. 3, the local community will come together for special days of shopping, dining and education throughout the month of October, raising awareness and critical funds furthering BCA's mission of eradicating breast cancer.
On Thursday, Oct. 3 at 9 a.m., there will be a BCA flag raising ceremony at Greenwich Town Hall with First Selectman Peter Tesei, Dr. Barbara Ward, Director of Breast Care Services, Greenwich Hospital, and Mary Jeffery, President, Breast Cancer Alliance.
Then, at 10 a.m., Richards (359 Greenwich Ave.) will host a complimentary educational program and breakfast: Love, Loss and Cancer: An intimate conversation with authors Lee Woodruff and Allison Gilbert. (RSVPs preferred: info@breastcanceralliance.org)
Participating merchants will be making a donation to BCA, with in-store, online sales and donations of items to BCA's Annual Luncheon Auction/Raffle taking place on Oct. 21.
For merchant registration and donations to BCA Auction, visit: BCAgoforpink.org
For more information, contact 203-861-0014 or info@breastcanceralliance.org, or visit BCAgoforpink.org
Tags:
BCA
,
breast cancer alliance
,
breast cancer awareness month
,
GoForPink
,
greenwich