September 11, 2019
The 12th Annual Dazzling Dahlias Show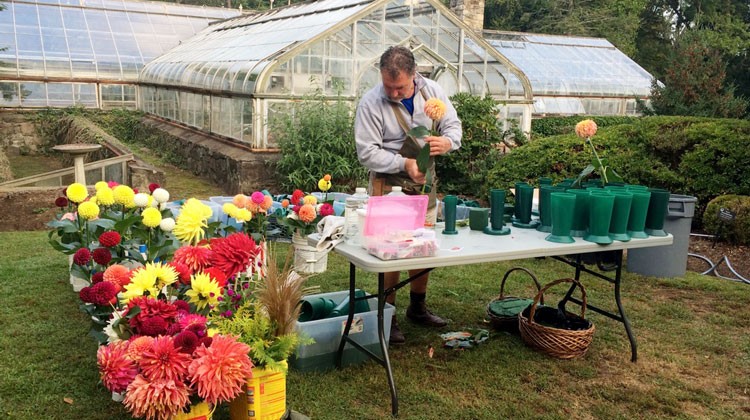 Greenwich Botanical Center will host the 12th Annual Dazzling Dahlias Show on Saturday, Sept. 21 from 2 to 4 p.m. and Sunday, Sept. 22 from 10 a.m. to 3 p.m. The show is open to the public and admission is free (donations are welcome). All dahlias will be sold on Sunday, Sept. 22 at 3 p.m.
Entries will be accepted on Friday, Sept. 20 from 1 to 5 p.m. and Saturday, Sept. 21 from 7 to 11 a.m. Those interested in entering their homegrown dahlias can find the complete program schedule and guidelines at greenwichbotanicalcenter.org. Novices are encouraged to participate and volunteers will be on hand to help stage your blooms: classification numbers can be added when entering, or identified at the American Dahlia Society website.
Philanthropic sponsorships of the seven major trophies start at $150; naming opportunities and memorial recognition begins at $50. $100 gifts name King, Queen, Prince, Princess and Duke of Show. Prizes are given to winners in all categories.
GDS membership is $25 a year.
Tags:
Dazzling Dahlias Show
,
GBC
,
greenwich
,
Greenwich Botanical Center