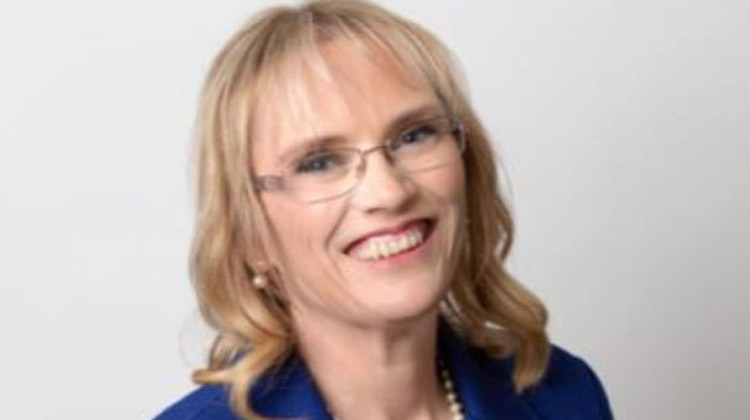 According to the NAGC, "The Gifted Coordinator Award is presented annually to an administrator who has made significant contributions to gifted children in their school district. This includes developing gifted programs, using research based identification protocols, providing ongoing professional development on the needs of gifted children, and advocating for those children in the district and wider community." O'Regan shares this award with Dennis D. Jutras, Coordinator of Gifted and Advanced Learning, Baltimore City Public Schools and Geoffrey Moon, Gifted Education Program Lead, Santa Fe Public Schools. Award winners will be recognized at the NAGC 66th Annual Convention in Albuquerque, NM, November 7-10, 2019.
Superintendent of Schools Dr. Toni Jones said, "Bonnie's expertise and passion for learning has impacted students across our entire district. Our team at Greenwich Public Schools celebrates Bonnie and this national recognition."
Ms. O'Regan has been with Greenwich Public Schools for over 20 years, and began leading the Advanced Learning Program in 2011. "This award recognizes the community of people who have created and continue to facilitate our robust Advanced Learning Program," said Ms. O'Regan. "I proudly share this award with our educators, program staff, parents and many others."
Bio Brief: Bonnie O'Regan
Bonnie O'Regan is the Advanced Learning Program Facilitator for Greenwich Public Schools. O'Regan is responsible for managing the identification and evaluation of advanced students; planning, developing and providing access to the academic curriculum for advanced students; assisting in recruiting and interviewing prospective teachers; guiding personnel through effective professional learning programs and faculty meetings focused on curriculum and instruction; and establishing clear program goals and a holistic accountability structure.
Prior to leading this program, O'Regan was a teacher in the Advanced Learning Program responsible for delivering Language Arts, Mathematics and Interdisciplinary Science curriculum to elementary students. Beginning her career in education in 1988, O'Regan has been a teacher in numerous districts across the United States with a strong focus in advanced and gifted learning.
O'Regan has been recognized by numerous associations for her work including: Model Teaching at Spalding Catholic Schools (Granville, IA), International Future Problem Solving Evaluator (1998, 1997, 1996, 1994), Who's Who Among American Teachers (2005, 2004, 1996), and most recently, was awarded Connecticut Association for the Gifted "Administrator of the Year" in 2012.
Currently serving as President of the Connecticut Association for the Gifted, O'Regan focuses on advocating for the unique educational needs of gifted and talented children.
O'Regan earned a Bachelor of Science in Elementary Education from Dana College (Blaire, NE), a Masters of Science in Gifted Education from Buena Vista University (Storm Lake, IA), a Masters of Science in Educational Leadership from Sacred Heart University (Fairfield, CT) and is currently pursuing a Doctor of Education in Cognitive Diversity at Bridges Graduate School of Cognitive Diversity in Education (Studio City, CA)