July 12, 2019
Column: Real Love by Design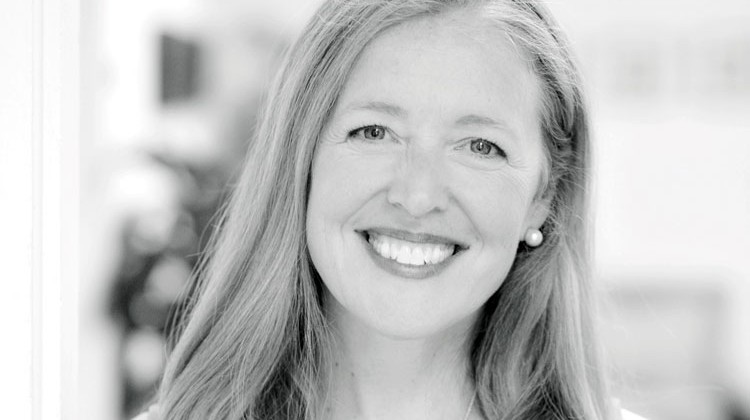 By Rabbi Mitch & Rev. Heather Wright
Rev. Heather Wright:
In honor of Rabbi Mitch's daughter's wedding this Sunday, let's take the time to share some Jewish and Christian perspectives on Love.
Most religions have a category for love or kindness. From our shared tradition, found in the book of Genesis, I would describe that we were made by a Creator from love, in love, and for love.  God determined that there would not be just one person on earth, but a pair whose love multiplied would populate the earth. After every day of creation, we are told it was "good;" in Hebrew TOV; meaning good, beautiful, right, and fitting for its purpose.  When humans were created we are told in Hebrew, it was very TOV. 
In both Jewish and Christian understanding the purpose of marriage is to "leave one's family and cleave to one's spouse," to become spiritually one.  The Biblical love poem, Song of Solomon, can inform us as to what love is meant to be. 
2:10-13
My beloved spoke and said to me,
    "Arise, my darling,
    my beautiful one, come with me.
11 See! The winter is past;
    the rains are over and gone.
12 Flowers appear on the earth;
    the season of singing has come,
the cooing of doves
    is heard in our land.
13 The fig tree forms its early fruit;
    the blossoming vines spread their fragrance.
Arise, come, my darling;
    my beautiful one, come with me."
The lover calls his beloved to come with him, to start a new journey. We say people in love see the world through rose-colored glasses.  That could well describe the color of spring, rebirth, flowering bushes, trees and plants.  Blossoms are heavy and full of fragrance.  Spring calls us to the present moment, to be here now: to pause, enjoy the moment, get caught up in the wonder of creation.  Song of Solomon (chapter 2) speaks to the joy, desire and blessing of love the way God intended.
Chapter 8:6-7
Place me like a seal over your heart,
    like a seal on your arm;
for love is as strong as death,
    its jealousy unyielding as the grave.
It burns like blazing fire,
    like a mighty flame.
7 Many waters cannot quench love;
    rivers cannot sweep it away.
If one were to give
    all the wealth of one's house for love,
    it would be utterly scorned.
In discerning these lines we find more insights into love. The words, "Place me like a seal over your heart" convey the image of the stamp attached to a person by a band on arm or neck or worn as a ring.  When pressed into clay it created an image that assigned ownership of an object. 
You are mine powerfully and permanently.
"Love is as strong as death; its jealously unyielding as the grave"
means that we can have resolute devotion, true love demands our fidelity. Something special between the two of you that isn't for everyone else.  Love is intimate and faithful.
That love "burns like blazing fire" speaks of desire but it is also the symbol for God.  The Fire of the Lord showed up in Moses' burning bush, it traveled with the people of God in the wilderness, then on and in the tabernacle.  This sign of God's presence is part of the human covenant of love.
Waters cannot quench it, floods won't destroy it despite any loss, grief and destruction that come.  It can withstand the floods and we know God will not let the floodwaters overtake you. As we read in Isaiah 43:2, "When you pass through the waters, I will be with you, and through the rivers, they shall not overwhelm you." 
All the wealth of one's house for love would be utterly scorned.  It is of inestimable value; for it there is no price that would make it worth selling
So Love is poetic and calls us to the present.  Love is powerful, inextinguishable, indestructible and invaluable. 
Rabbi Mitch: 
The Hebrew word for Love is Ahavah.  At every morning and evening prayer service we liturgically recite the prayer: v'ahavta et adonai elohecha… "You shall love the Lord your God with all your heart, all your soul and all your might…" The Golden Rule as taught in the Book of Leviticus, chapter 19: v'ahavta l're-acha kamocha … "You shall love your neighbor as yourself.  Additionally, God declares: v'ahavta lo k'mocha ki gerim hayinu beretz mitzrayim… "You shall love the stranger as yourself for you were strangers in the land of Egypt."
We are commanded by God to love, not just our own family and friends, but, our neighbors, strangers and God.  Love isn't simply a feeling, it's a divine obligation.
The Rabbis acknowledge the idea of romantic love; Song of Songs is part of the Biblical Canon, and, as Rev. Wright notes, extremely important.  But, we are to be careful to understand that romantic love isn't enough. Ahavah  — Real Love  — can't simply be the feelings of our heart.  Real Love calls upon us to take certain sacred actions.  Real Love demands at times that we contract our own needs and wants so as to meet the needs and wants of the "other."  Ahavah is the commandment that obligates us with the need to pursue our commitments and our responsibilities.
With my daughter's upcoming marriage, I acknowledge that she and her husband initially came together because of romantic love.  But, their relationship really took hold when they understood their mutual obligations to each other. It's this Ahavah, actively and constantly pursued, that will keep their marriage strong and perpetually renewed.
As Rev. Wright so eloquently point out, "We were made by a Creator from love, in love, and for love." God created us from love, but immediately, God taught us that we humans have sacred responsibilities. Ahavah/Love is a verb, not a noun.  This is why "Love is stronger than death." 
Mitchell Hurvitz is the Senior Rabbi at Temple Sholom in Greenwich. The Rev. Dr. Heather Wright is the Pastor of Care and Connection at Stanwich Congregational Church.
Tags:
greenwich