July 11, 2019
Column: Christianity, Capitalism and Cuba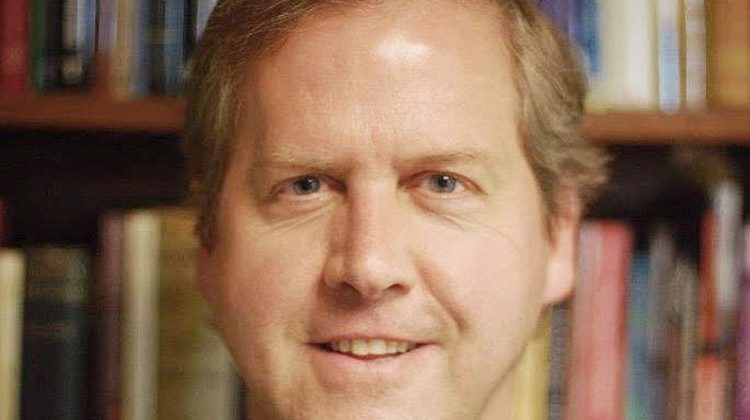 By Marek P. Zabriskie
A group of nine of us recently traveled to Cuba for a week-long visit with leaders of three Episcopal congregations, as well as Bishop Griselda Delgado del Carpio, who will be the guest preacher at Christ Church, in Greenwich, on Sunday, July 28th.  She is the first woman consecrated as a Diocesan Bishop in all of Latin America. 
Although the United States' government recently cancelled travel visas to Cuba and forbid U.S. cruise ships from visiting, Americans can still travel to Cuba on religious visas, which is what we did, as we were meeting with Cuban religious groups.
The Episcopal Church in Cuba is part of the Anglican Communion, a worldwide body of 80 million Christians living in 165 different countries.  The Episcopal Church in Cuba was founded in 1901 by the Episcopal Bishop of Minnesota, who happened to be traveling by boat to the Dominican Republican when a storm left him stranded on Cuba. When the Minnesota Bishop learned that there was not a single Protestant church on the island, he started one.  Hence, the Episcopal Church of Cuba was born.  Today, there are 46 Episcopal churches served by 24 Episcopal priests.  Many of the churches meet in homes, because hurricanes destroyed their sanctuary, and the Castro government would not allow them to rebuild.  Now, the government is granting them permission to rebuild.
The Episcopal Church of Cuba was cut off from the wider Episcopal Church following the Cuban Revolution in 1959.  All contact was severed by 1966.  Last summer, U.S. Episcopalians voted to reunite with the 5,000 Cuban Episcopalians, who struggled valiantly to live their faith under an atheist, Communist regime.
When Fidel Castro seized power in 1959, he declared Cuba an atheist state.  Christians who practiced their faith suffered retribution.  Many Cuban Christians fled the country.  Gradually, the oppression against Christians stopped. Those who attend church in Cuba are extremely resilient and dedicated to their faith. They have endured a revolution, Communist oppression, poverty, being cut off from much of the world and retribution for living their faith.
The United States first imposed an arms blockade on Cuba in 1958.  Two years later, the U.S. banned all food and medicine and persuaded its allies to join the blockade.  Only Mexico and Canada resisted.  The U.S. is now the only country that does not trade with Cuba. 
Cubans have to go thousands of miles away for medical supplies, tractors, trucks and food that they could receive from our country only 90 miles away.  The Cubans call it bloqueo and spiritually they are right.  It's been a blockade of our own hearts and minds to appease Cuban refugees in Florida at the expense of 11,500,000 Cubans living in Cuba. 
After 60 years of trying, we should lift the embargo, because it has failed to transform Cuba into the country that we hoped that it could become.  We would be wiser to help transform Cuba through mutual concern, engagement, religion and an infusion of capitalism.
Between 1905 and 1922, Cuba received 40 percent of its imports from the United States; after World War I, 65 percent.  And that's not to mention the number of banks, mills, sugar and tobacco fields that were bought by American capital.  But Cuba turned to Russia for support and tensions with the United States spiked with the threat of nuclear war. 
Marxists believe that God has to be denied for humanity to advance.  It is our job to show that this is not true.  Bishop Griselda was raised in Bolivia.  She received a scholarship to the study for the priesthood in Cuba and never left.  After serving as a priest, she was eventually elected Bishop.  She works tirelessly to strengthen the congregations in her Diocese. 
One of her visions is to have a water purification system installed in every Cuban parish, which will allow people throughout the community to have purified water.  Cuban water is unhealthy and hard and destroys the teeth.  Small changes like water purification are game changers.
Roman Catholicism is the biggest religious group in Cuba, followed by Santeria, a fusion of African traditional religion fused with Christianity.  Only about 7 percent or 800,000 Cubans are Protestant.  They are divided into some 50 denominations, including Methodists, Presbyterians, Pentecostalists, Quakers, Episcopalians and others. 
The Methodists are starting 20 new congregations a year in Cuba, and soon hope to have at least one congregation in every Cuban city.  There are also 7,000 Muslims and an emerging Jewish community in Cuba. 
Reaching out a healing hand to a member of a different race, culture or religion often requires that we check our traditions at the door in the interest of meeting one another on neutral ground.  Yet, we can help Cubans by drawing on our religion and culture, not by avoiding them. 
My group brought suitcases full of medicine, medical and school supplies, soap, shampoo, toothpaste and toothbrushes, which are hard to come by in Cuba.  We purchased and carried two water purification systems, which will benefit entire communities. 
Columbus mistakenly thought himself in the Orient when he landed on the Cuban shores in October of 1492.  He wrote, "This is the most beautiful island my eyes have ever seen."  There are over 800 kinds of trees on the island, beautiful beaches, pineapples, papayas, mangos, guavas, limes, lemons, oranges and coconuts.  Parts of Cuba resemble the Garden of Eden. 
Castro and his revolutionaries tried to redistribute the wealth of Cuba after the Battista regime, American corporations and the Mafia syphoned off Cuba's wealth.  Castro killed tens of thousands Cubans for resisting the revolution.  They have oppressed their people like slave masters.
Yet, the regime has done some good things.  It has nearly eradicated illiteracy and has provided free medical care and education.  Yet, there is no freedom of the press.  The government controls the television, newspapers and radio, following Lenin's lead which views the press as an ideological instrument of the revolution. 
Cuba is extremely safe.  There's hardly any violence, prostitution or drugs.  But Cubans live with only the most basic necessities.  If ever there is a place where American Christians can incarnate Jesus' words to "love your enemies," Cuba is it. 
Now, after meeting with Bishop Griselda, clergy, and lay leaders in Holguin (Cuba's third largest city) as well as the small town of Maniti, we hope to impact both. For Holguin, we hope to raise $100,000 to buy a building there to renovate so the small church can grow and many lives can be transformed.  We also hope to support the church in Maniti, which seeks to start a preschool and install washing machines for the entire village to use.  We will return to Cuba to pursue this vision.
To quote the words attributed to St. Francis, where there is hatred, we will try to sow love.  Where there is doubt, faith; where there is despair, hope; where there is sadness, joy.
Rev. Marek P. Zabriskie is the Rector at Christ Church Greenwich.
Tags:
greenwich