June 26, 2019
Greenwich Police and Human Services Team Up to Reduce Opioid Overdoses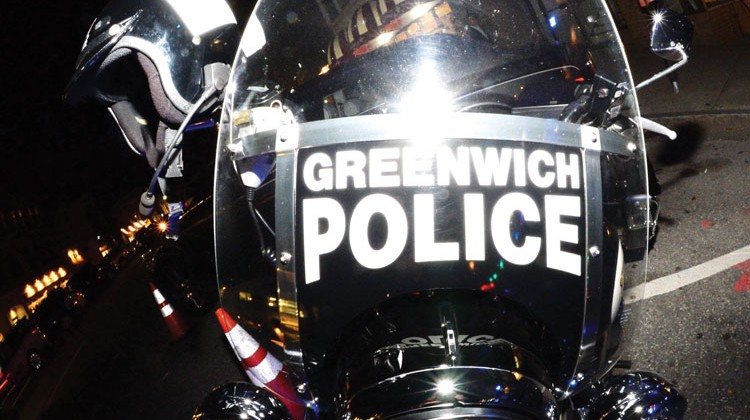 By Richard Kaufman
The opioid epidemic knows no boundaries, and Greenwich is doing its part to help those affected by the scourge of drugs.
Greenwich Detectives have been working collaboratively with social workers from the Greenwich Department of Human Services to conduct outreach to local residents known to be struggling with drug addiction. The intent of this program is to steer people toward treatment programs rather than the criminal justice system. The program has been running for over a month, and 10 people struggling with addiction have been contacted.
According to a release from the Greenwich Police Department, the program has been considered a success as several individuals have entered a variety of treatment programs. 
"This is a dynamic issue with no easy solutions—one person contacted and directed to services later overdosed on opioids. However, each time someone breaks the chain of addiction, another life is saved," the release said in part.
A recent multi-state drug investigation involving Greenwich Police and law enforcement authorities from Westchester County, N.Y., resulted in the arrest of seven suspects, who were indicted in New York for selling and distributing narcotics within Connecticut and New York. Greenwich Police subsequently asked to partner with Human Services social workers to reach out to those persons identified in the investigation , as not involved in dealing narcotics, but suffering from addiction.
The contact team includes two detectives and a social worker, who coordinate a meeting time with each person in a non-confrontational setting in order to explain options for addiction treatment, including in and out patient services. After an initial introduction, detectives usually leave the meeting to allow the social worker to speak confidentially with a prospective client.
"Even with some setbacks, hope continues that this program and other treatment options may continue to assist individuals and their families overcome the challenge of addiction," the release said.
Additional information on dealing with drug addiction is available at: www.GreenwichTogether.org (coming soon); www.communities4action.org; www.thehubct.org; and www.drugfreect.org.
Tags:
GPD
,
greenwich
,
Greenwich Department of Human Services
,
Greenwich Police Department