June 14, 2019
Junior League's 'Touch-A-Truck'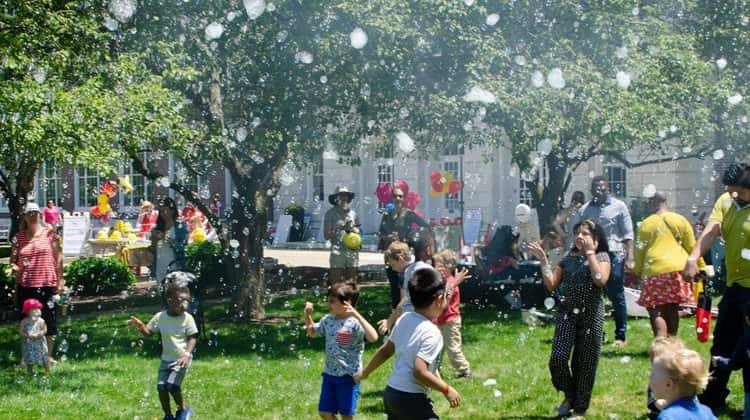 Great weather shines on bubbles, ice cream, fire trucks, police motor cycles, and much more.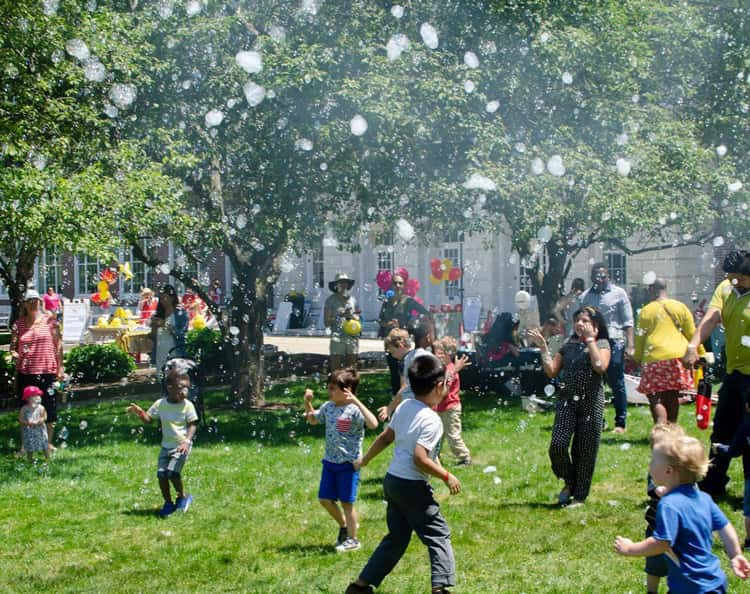 By James Duffy
The Junior League of Greenwich hosted their 17th annual Touch-A-Truck event on Sunday, June 9 at Greenwich Town Hall, where Greenwich families and residents were invited for an afternoon of great food, live music, bouncy houses and, of course, trucks of every shape and size.
Children were encouraged to come on board and take a first-hand look at what goes on behind the steering wheel of our community vehicles. They were given a front row seat to fire trucks, garbage trucks, excavators, and even the Greenwich Police motorcycle.
Events such as these that rely heavily on community volunteering are characteristic of the JLG and exemplify the organizations mission of promoting voluntarism and enhancing the community through the proactive leadership of its trained volunteers.
Some past JLG projects include the Audubon Guiding Program, Environmental Education, Woman to Woman, and Youth Employment Services (YES). Volunteers for the "Touch a Truck" event consisted of members from the Boys and Girls Club who participated in the management of general admission as well as the fire men, police officers, and a number of other town workers who showed up to teach children and adults the ins and outs of their town trucks and vehicles.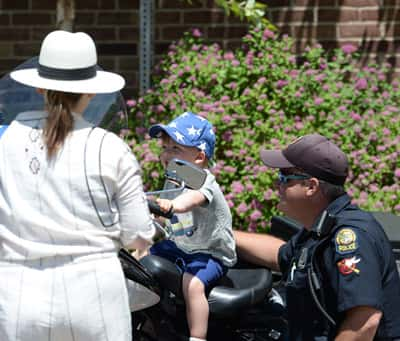 At the heart of this event, one could find the Paul Green Rock Academy stealing the show with their live musical performance that covered a variety of artists, songs, and genres. This musical academy is composed of an unbelievably talented group of young musicians ranging in ages from 10 to 18, orchestrated by founder Paul Green and program director Loren Teolis. With two schools situated in Philadelphia, Pa. and just up the highway in Norwalk, the Paul Green Rock Academy is a music school focused on giving serious and dedicated young musicians the best Rock n' Roll education possible.
In the past, Paul Green's students have played with artists such as Jon Anderson (lead singer for Yes), Dr. Know, and John Medeski. Paul has even brought his students to play at venues such as Carnegie Hall, The Forum (London), Lollapalooza, and Webster Hall. This summer Paul and Loren will be taking their Rock Academy on a 14-show tour down the East Coast, from July to August.
It was obvious by the smiles on both children and adults, the Junior League of Greenwich put on a spectacular event that wrapped up nicely with a sweet visit from the Ice Cream Truck.
Tags:
greenwich
,
JLG
,
Junior League of Greenwich
,
Touch A Truck