June 14, 2019
Column: How are You Leading Your Life?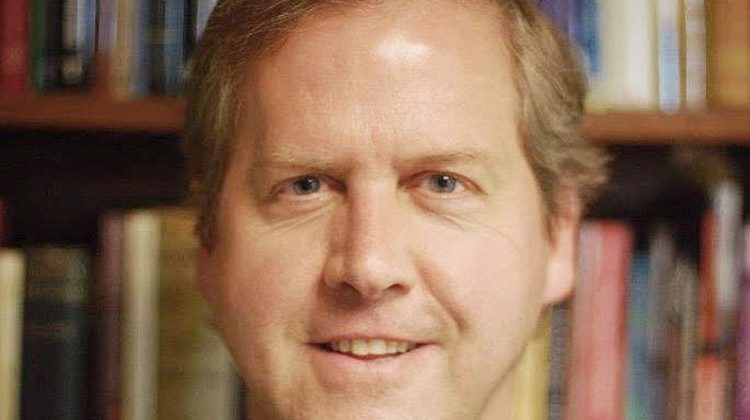 By Marek P. Zabriskie
I've listened too lots and lots of eulogies – hundreds of them.  You learn a lot about people and about life when you listen to so many eulogies.  You learn what matters, what's important and what leaves a legacy.
I once attended a funeral for a friend's father.  I allotted one hour in a busy day to attend the service.  As I sat down in the church, I saw that each of the five children was going to offer a eulogy.  I cringed and thought to myself, "This funeral will take forever.  What was the priest thinking when he permitted all five children to speak?"
Well, it turned out to be one of the best funerals that I ever attended.  Each of the children focused on one aspect of their father's life.
1) His professional career
2) His role as father
3) His role as husband
4) His sense of humor
5) His role in the community
I later told my wife that it was like sitting in a class about how to be a great human being.  Each child examined one of the facets of their father, like looking at the facets of a diamond.  He had led a very good life and the way that he ordered the loves and priorities in his life was wonderful.  It made a huge difference to everyone around him.
St. Augustine said that life is all about ordering our loves.  He noted that different things have different weights. 
If we love things that are heavy – money, jewelry, houses, cars, etc. – they will weigh you down.  If you love things that are light – generosity, friendship, beauty, forgiveness, God, truth, learning, etc. – they will lift you up.
We rise or fall based on what we love, said Augustine.  Life is about learning how to order our loves and how to set our priorities.
What are your five most important priorities?  Have you shared them with your spouse and with your children?  Have you told your friends what they are and in what order you rank them?
Is your spouse near the top of your list?  Are you investing in him or her and helping him or her to become the person God has called him or her to be?  A new friend of mine in Greenwich told me recently, "I'm in my sixth marriage to my first wife."
My wife and I recently toured an astonishingly beautiful rose garden.  The woman, who owns and cares for it, is a widow.  Her husband died several years ago.  As we walked among the roses, Astilbe, Baptista, Veronica, Russian Sage, Lambs Ear and Columbine, she spoke about her late husband.  "He had all his affairs in order," she said.  "He did that for me.  He had everything neatly organized.  When I die, you need to do this first, this second and this third."
What if we had our loves as neatly ordered and organized for the sake of those whom we love?  What if our priorities were in all the right places?  How would we be remembered?  What difference would that make to others now and to others long after we had died?
St. Irenaeus of Lyon was born around 1:30 a.m. and died around the age of 72 years old.  He was a Greek bishop noted for guiding and expanding churches in the south of France, defining orthodoxy and combatting heresy.  He was said to have heard John the Evangelist, who authored the Gospel of John.
So, essentially, he was the next generation from one of the Apostles of Christ.  He was chosen as bishop of Lyon in France.  Irenaeus once famously said, "The glory of God is a human being fully alive."  I love that.  That's my kind of theology.  Do you feel fully alive? 
A lot of people are stuck.  They don't mean to be, but they're stuck, as if the wheels of their car are buried in mud and they keep spinning and they cannot get anywhere.
How do we get unstuck?  Our mission in this life is to be fully alive and help others to do the same.
Greenwich is a gold mine of people with good character, bright minds, tremendous education, great sophistication and enormous talent.  They are what David Brooks calls "weavers," creating culture, knitting together people, connecting resources and ideas, building connection and community and forming purpose and providing meaning for others. 
More and more people are living into their 80s and 90s.  They are quietly pouring their money, ideas and talent and their very souls into many causes.  They may have retired but they're active as ever.  They are striving to be fully alive to the very end of their lives.  There is so much to admire.
The Rev. Marek P. Zabriskie is the Rector of Christ Church Greenwich.
Tags:
greenwich