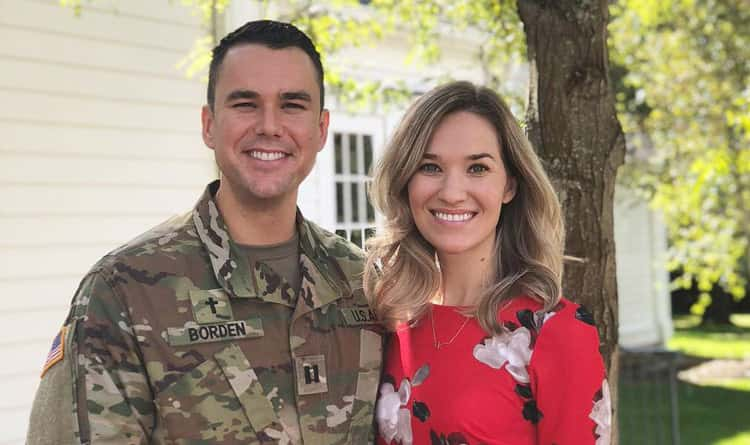 By Nathan Hart
I first met David Borden about three years ago when our church hired him to lead our Stamford initiative. I was immediately drawn to him: he has that rare combination of lighthearted youthfulness and spiritual depth. When we hired David, we knew that he was an Army Reserve Chaplain and that a deployment would be an unlikely possibility. Honestly I didn't think it would actually happen. But then it did.
In March of 2018, the Army called up David to a 13-month deployment starting that fall. As of today, he has been overseas for over eight months and is scheduled to return to the U.S. in Sept., 2019.
Thanks to modern communication technologies, I have frequently remained in contact with David and recently asked him some questions:
What first inspired you to become an Army Chaplain?
While in college, I had a professor who was an Army Reserve Chaplain. He told me that "soldiers need good pastors just like civilians do." At that point I knew I was called to be a pastor but was still unsure about Military Chaplaincy. My senior year of college I found out about the Army Chaplain Candidate Program. This program allows people to be an intern in the Army with no service obligation. I applied and was accepted. That summer I went to Fort Knox Kentucky to minister to soldiers. Something clicked there. I realized that I loved and cared for soldiers, and I had a natural ability to connect with them. I had opportunity after opportunity to care for soldiers who would never walk into a church building. I left that summer knowing I was called "to bring God to soldiers and soldiers to God."
What is a typical day like for you?
Every day is different. I spend much of my time doing site visits. My soldiers are spread across different bases and it is my job to connect with them. When I travel I provide different trainings like ethics, spiritual health, and suicide prevention. I also provide religious services. Whether it's on the hood of a Humvee or in a chapel, I set up field services where soldiers can take part in both Word and Sacrament.
Whenever I travel to a location I speak to each soldier. I learn their names and something about each. I do this in order to lay a foundation of relationship. The better this foundation the more likely they are to reach out. Much of my job is relationship building. 
What are some things you miss about life in the U.S.?
I miss my wife. We talk regularly, but because of the time difference it is hard to connect for long. Rachel is my life partner, when we got married I never expected to be away from her for so long. This year has grown my love for her in a new way.
I miss variety. I have very little variety in the foods I eat and the things I do. Routine is good, but sometimes there is a need to switch it up. This is why I enjoy travel to different places, because I get to experience more variety.
I miss my Stanwich Church family. Healthy Christian friendships are different than any other kind of friendship. At home I have multiple life-giving friendships. What do I mean by that? When I spend time with these individuals I am encouraged and energized. Being in a secular organization this year, I find that relationships are approached in a different way. Most often relationships are viewed as a transaction, as in "what can you do for me?" I don't have very many life-giving friendships here. I miss that.
Describe a major challenge you face as a chaplain.
One of the major challenges of a Military Chaplain is caring for individuals who are spread out geographically. My "congregation" (my unit) is in many countries. This is why relationships with other Chaplains is so important. When I first travel somewhere I find the local base Chaplain and introduce him or her to my soldiers. I want to make sure my unit has access to a Chaplain.
Also, I am an advisor to the Commander of religious and ethical issues. Commanders have a lot of pressure, and sometimes they need a confidant who can hear their ideas. I view this as an important role and a welcome challenge for my ministry.
I ask you to join me in praying for David, his wife Rachel, and the troops he serves.
Rev. Dr. Nathan Hart is the Senior Pastor at Stanwich Church.