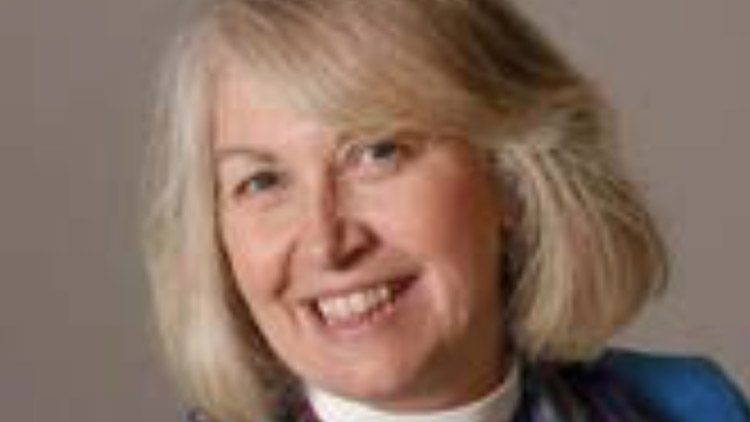 By Stephanie Johnson
In a previous column in April, I wrote about why care of creation was a theologically grounded, important ministry for people of faith. Building on this idea that God invites us to care for the earth, I want to spend some time exploring the concept of social and eco-justice. Charity and social justice are two ways in which people seek to help others. Charitable works address pressing human needs, such as soup kitchens and food pantries. Social justice strives to change institutions and structures to ensure fairness and equity for all people.
The calling of faith traditions in seeking justice can be found in numerous Biblical passages. Possibly the most well- known and eloquently articulated directive  toward justice is in the passage from the prophet Micah 6:8:
"He has told you, O mortal, what is good; and what does the LORD require of you but to do justice, and to love kindness, and to walk humbly with your God?"
The prophet Micah was thought to have been a contemporary of the prophet Isaiah who also prophesized in the southern kingdom of Judah during the 8th Century BC. Micah focused much of his exhortations on injustices perpetuated by the authorities. He encouraged his hearers to return to God with an open heart. His prophetic voice has been for many faith traditions a clear call to seek social justice as a loving response to God.          
In the Episcopal tradition, when we celebrate Baptisms, we reaffirm out commitment to "striving for justice and peace among all people and respecting the dignity of every human being."  As we renew our baptismal promises in our worship service, we remind ourselves and affirm to God that our primary call to serve is to ensure social justice and peace.
The concept of eco-justice from a faith based perspective has at its core the same respect and dignity for all life. Originally coined in the years after Earth Day, eco-justice was seen as a beacon call to consider the interconnectedness of all life forms.  Framing the call to eco-justice is the pressing need to preserve and protect communities and natural habitats from destruction and devastation. Eco-justice is a moral and ethical engagement which responds to the reality that the poor, people of color and indigenous  people  face unfair burdens of pollution and climate change.
Acknowledging this fact in 2011, the Episcopal Bishops issued a pastoral letter to the church that read in part:
''It is the poor and the disadvantaged who suffer most from callous environmental irresponsibility. Poverty is both a local and a global reality. A healthy economy depends absolutely on a healthy environment.' 
In this pastoral letter to our congregations, the Bishops encouraged our churches to become engaged in the national, local and regional effort to respond to local environmental problems. They have charged  us with living more sustainably and to have "honest debates in our churches" about how we have contributed to environmental degradation and to live into "new ways of thinking and being"  for God and God's creation.  The Bishops have committed to "seek to understand and uproot the political, social, and economic causes of environmental destruction and abuse. (https://www.episcopalchurch.org/posts/publicaffairs/episcopal-church-house-bishops-issues-pastoral-teaching)
Around the Episcopal Church in the United States and in the 17 countries where the Episcopal Church has congregations, numerous organizations and individuals have responded to this call for eco-justice. These groups are active in local projects relating to deforestation, mountain top removal and protesting against infrastructure projects which threaten vulnerable communities.   
Here in Connecticut the Interreligious Eco-justice Network (IREJN), which was established by the Reverend Thomas Carr in Hartford, is the only non-profit  in Connecticut which brings together an interfaith coalition to work for the environment. IREJN has a committed group of volunteers and staff who identify local and regional issues of eco-justice. Among their ministries is supporting lobbying efforts to advocate for environmental regulations at the state level and teaching people of faith about the links between environmental pollution and justice.
Just like the prophet Micah, we are encouraged to turn our hearts back to love of all people through the seeking of justice. Thousands of years later, Micah's message resonates today as we seek to help heal a struggling earth and improve the lives of many people who face environmental injustices.
The Reverend Stephanie Johnson is the Rector at St. Paul's Episcopal Church in Riverside.