May 15, 2019
Greenwich RTM Passes 2019-2020 Town Budget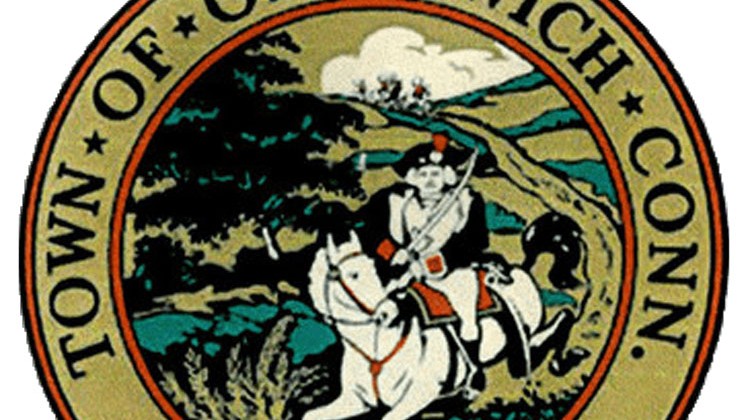 By Richard Kaufman
On Monday night, shortly before 12 a.m., the Representative Town Meeting approved Greenwich's $444 million, 2019-2020 town budget, along with a $51 million capital budget, by a vote of 149 in favor, 30 opposed, with two abstentions. Few cuts were made, but the spending plan was adopted without funds to find a site for a new Northwest Fire Station.
The budget represents a 2.98 percent increase in the mill rate, which is used to determine property and vehicle taxes. This marks the 18th consecutive year in which the rate of increase in the mill rate was 3.5 percent or less.
Last year's budget weighed-in at $421 million with no increase in the mill rate, but rising health care costs and other factors led to an increase in spending for '19-'20.
"This budget maintains valued town services at the community desired level, and provides a responsible capital investment plan," said Board of Estimate and Taxation Chair, Jill Oberlander, in her budget message. "It continues support of high quality schools within Board of Education established class size guidelines, performs state of good repair investment and necessary improvements in town and school infrastructure, and funds important planning and risk management initiatives."
Most of the debate on Monday night centered around the proposal of a new Northwest Fire Station.
RTM members voted 102 in favor, with 91 opposed, to delete $100,000 that would have been used for due diligence in finding property for a joint fire and Greenwich Emergency Services (GEMS) facility. The RTM did, however, approve $75,000 that will be used to conduct an independent study of town wide fire coverage.
Nearly 40 people signed up to speak on the matter. Opponents of the cut cited safety concerns and the need for coverage in the Northwest corridor of Greenwich. 
Proponents said it has not been fully determined if a fire station is needed, and that it made more sense to wait until the study is complete and results are analyzed before allocating money towards land due diligence on properties located on King Street and Riversville Road.
Lucia Jansen, chair of the RTM's Budget Overview Committee, brought the motion to cut $100,000 forward. She pointed out that the town has not conducted an independent fire study since 1989, and that the town needs new data on fire safety before moving forward with property due diligence.
"This ready, fire, aim planning approach has not served us well in the past," Jansen said.
Jansen remarked that after the study is complete, which she said could be after 12-16 weeks, the BOC would welcome the recommendations, whatever they may be. 
"In fact, the BOC would state right now up front, that we would support an interim appropriation if necessary to implement the recommendations prior to the normal budget cycle," Jansen said. 
Rob Perelli-Minetti, chair of the RTM Finance Committee, agreed with Jansen and urged his fellow RTM members to support the cut.
"It's important to understand that this is not a vote against a Northwest station. It's a vote to understand the entire towns fire situation," Perelli-Minetti said. "It's a town-wide problem that needs to be understood, it's not purely a Northwest problem."
RTM member, Louisa Stone, said it's time to stop stalling. In 2016, the RTM shot down the purchase of property at Fairview Country Club on King Street that would've housed a joint station for fire and GEMS. 
"The need for a Northwest fire station has been studied and studied and studied," she added.
Bob McKnight, an RTM member, said the project is "simply long overdue" and the people in District 10 deserve to feel safe.
"It's purely a public safety issue. I don't think any family in the town of Greenwich should go to sleep at night feeling less secure and less safe than any other family or any other district. Not in the town of Greenwich."
First Selectman, Peter Tesei, has tried to secure a new Northwest fire station for several years. He spoke in support of the $100,000 appropriation, alongside Assistant Fire Chief Robert Kick, and Selectman Sandy Litvack.
Earlier this year, Tesei and fire officials presented a report on the need for a Northwest Fire Station. The report analyzed response times and inadequate fire coverage.
"Despite attempts to distract from the core issue, I believe it is abundantly clear there exists a deficiency in travel time in Northwest Greenwich. The town has been discussing this issue for the last two decades, and for nearly ten years, my administration has pursued a solution to this problem. There is no legitimate excuse to further delay action," Tesei said Monday night. "You have been provided the information needed to make a decision."
RTM member, Michael Spilo, questioned the data from Tesei and fire officials, and said there are problems with fire coverage in other parts of town, not just Northwest Greenwich. 
"We deserve better than the report we got from the First Selectman. We deserve clear understanding of response times, both in the Northwest as well as how the Northwest compares elsewhere in town," Spilo added. "We need to have that study done independently, and we need to wait for that before we form a conclusion about where we locate fire stations and how we respond to the needs of the town as a whole."
Another topic that garnered debate on Monday involved Greenwich High School and Cardinal Stadium. 
A motion to reduce $500,000 from the $3.9 million set aside for the repair of Cardinal Stadium's bleachers and press box, and the preliminary design, engineering and site work for handicap accessibility improvements, parking, team facilities and bathrooms, failed to carry by a vote of 68 in favor, 113 against with two abstentions. 
Wynn McDaniel, Chair of District 7, brought the motion to cut $500,000 — the amount needed for architecture and engineering for new roads and parking lots — forward. She said that while her district supports the Cardinal Stadium renovation and the fixing of unsafe bleachers and adding bathrooms and team storage facilities, there were serious concerns about phase 2.
"Phase 2 is not just about Cardinal Stadium, but a major reconfiguration of the GHS campus, including adding almost 100 new parking spaces and a new campus entrance on the Post Road," McDaniel said, adding that the public needs more engagement from the Board of Education to understand the scope of the entire Cardinal Stadium upgrade and expansion project, which would end up costing $21 million. 
Many speakers said phase 1 would only fix the bleachers and press box, and making the cut would hamper future plans for the project.
"When you start cutting the A&E money for phases two and three, you're cutting the very things that need to be done," said Susan Fahey, chair of the RTM Education Committee.
Kim Blank, chair of the RTM Education Committee, opposed the cut and said there has been plenty of opportunities for the public to learn about the project. 
"The project is planned in three phases, and this motion would cut A&E work for the later phases. To me, this is penny wise and pound foolish," Blank added. "Even if you don't want to do all of the components of the full plan, at minimum you should understand the full plan before moving ahead with earlier phases. If you don't, you might wind up doing things in phase 1 that will make future phases harder and more expensive."
Board of Education chair, Peter Bernstein, said there will be more opportunities in the future for public input. 
Elsewhere, the RTM voted 128 in favor, 62 against with one abstention to reduce the salary increases from 2.5 percent to two percent for 55 town and Board of Education management confidential employees. The entire reduction totaled $38,567.
The RTM also voted 118 in favor, 67 opposed, to cut $200,000 for a second propane fueling station for Greenwich's Fleet Department. RTM members felt one tank is already sufficient, and that it wouldn't make sense to commit to another tank when another environmentally friendly option to fuel the fleet could be available in the future.
Tags:
greenwich
,
greenwich representative town meeting
,
RTM
,
Town of Greenwich