May 1, 2019
CT Pioneer Branch NLAPW Opens Exhibit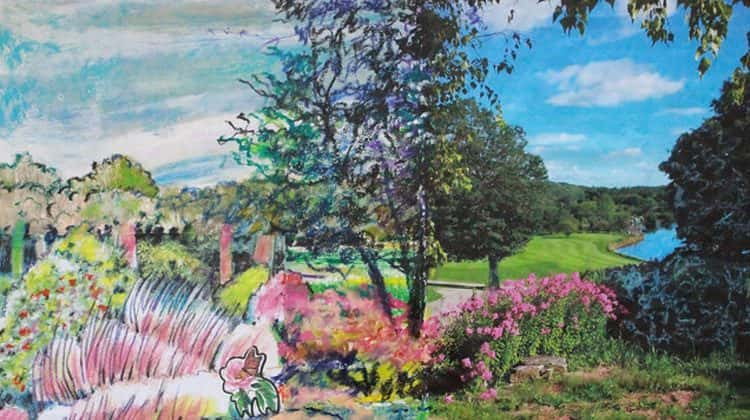 "Spring Forward," the CT Pioneer Branch of the National League of American Pen Women's annual exhibition of art, music, and writing, will be featured at the Gertrude White Gallery of the Greenwich YWCA, 259 East Putnam Ave., from May 3 to 29. There will be a reception with performances Friday, May 3 from 6:30 to 8:30 p.m.
Among the featured visual artists are Lucie Anderes, Vivian Bergenthal, Carol Nipomnich Dixon, Grace LeVander, Joan Rudman, and Katia Streiff. The program at the reception will include piano performances by Patti Preiss-Harris of her own works plus compositions by Marica Preston, readings of her poetry by Elvira Sisca, and a reading from her recently published memoir by Vivian Bergenthal.
This year there will be two Junior Awards. The Junior Art Award will be given to Greenwich High School student Alexia Towle. The Junior Music Award will be given to Kate Aillery, a Stamford High School Senior, who has been mentored there by Gloria Sinaguglia. Kate has studied voice with Denise Esposito, piano with Alma Hamilton, and violin with various teachers. In April, she was awarded a 2019 Outstanding Arts Award from the Connecticut Association of Schools in Recognition of Excellence Achieved in the Performing Arts. At Friday's reception, she will sing accompanied by her sister Lynnes Aillery-Palma.
Tags:
CT Pioneer Branch
,
Exhibition
,
greenwich
,
National League of American Pen Women
,
Spring Forward