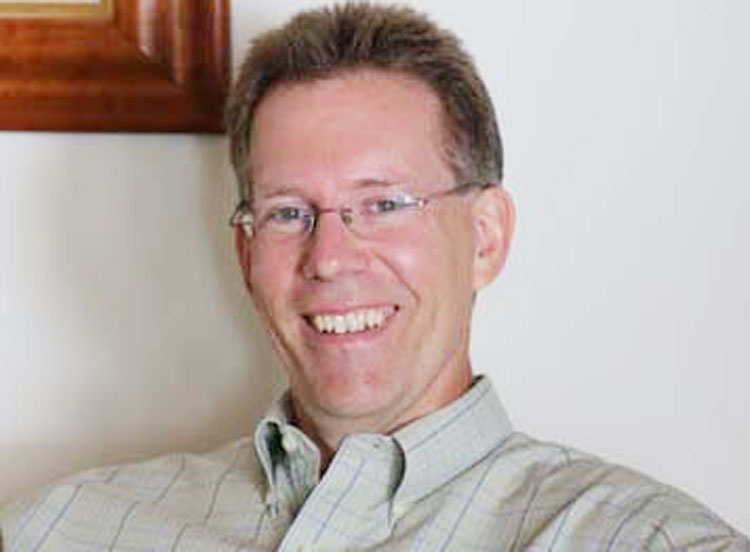 By Rev. Dr. Ed Horstmann
When author Stephen King was six years old, he shared a short story that he'd written with his mother. He loved the look on her face as she read it, apparently charmed by his creation. But, when she asked him if he had used someone else's ideas to tell the tale, he admitted to borrowing heavily from material in his comic book collection. Although she showed some disappointment at this admission, she turned the occasion into a teachable moment: "Write one of your own, Stevie," she said. "I bet you could do better. Write one of your own."
In a book he wrote on the craft of writing, Stephen King singled out those words as a decisive moment in his writing career. He said that his mother's encouragement gave him "an immense feeling of possibility. . . as if I had been ushered into a vast building filled with closed doors and had been given leave to open any I liked. There were more doors than one person could ever open in a lifetime, I thought (and still think)."
Stephen King has remarked in interviews that he has no interest in organized religion, but this is a story that organized religion would do well to hear. Do the sermons we preach, and the decisions we make, and the programs we offer usher our congregations into "an immense feeling of possibility?" I wonder about that. Jesus told his followers that "greater things shall you do than I have done." Given that the people hearing those words saw Jesus heal the sick and raise the dead, it seems fair to say that Jesus was setting the bar high. But what if we took Jesus at his word and allowed ourselves to bask in the possibilities of that promise? What if we took him at his word when he said, "You are the light of the world"?
Walter Brueggemann, a Biblical scholar whose books have brought the Bible alive for several generations of readers, once said, "We do well to consider the impossibilities of which God is capable." When I prepare sermons from week to week, I am consistently brought into contact with stories that stretch my imagination to respect the capacities of God. Again and again, the Biblical narratives introduce me to women, men, and children who aligned themselves with the wildest dreams of God for the whole fragile world. Their lives were not tuned to survival, but to the heartbeat of their creator, whose call to them was to be free, faithful, and compassionate activists for the power of love.
Thank God for the people, and encounters with nature, and the mysterious touch of the Spirit by which we are ushered into immense feelings of possibility. At such moments, we are called to shed those habits or ways of looking at the world that diminish our God-given capacity for love and creativity and compassion. We find ourselves welcomed into a world of wonder, where we are allowed to imagine how our gifts might be channeled to make the common good as good as it can get.
The forty days of this year's Lenten season would be a good time to expand our sense of what is possible because of the God who is alive and at large in our world. Maybe a simple question like "What if?" could be a catalyst to set our faith in motion. What if we not only read the Greenwich Sentinel for information about our community, but held in prayer some of the people featured in its stories? What if  we brought to God an area of our personal lives in need of tenderness and re-imagination? What if we made a change in our spending habits in order to channel more support to a cause worthy of our faith in God? How might such explorations become a playground for faith, a way to imagine doors opening into new worlds of hope and love?
What if?
Ed Horstmann is the Senior Pastor at Round Hill Community Church.