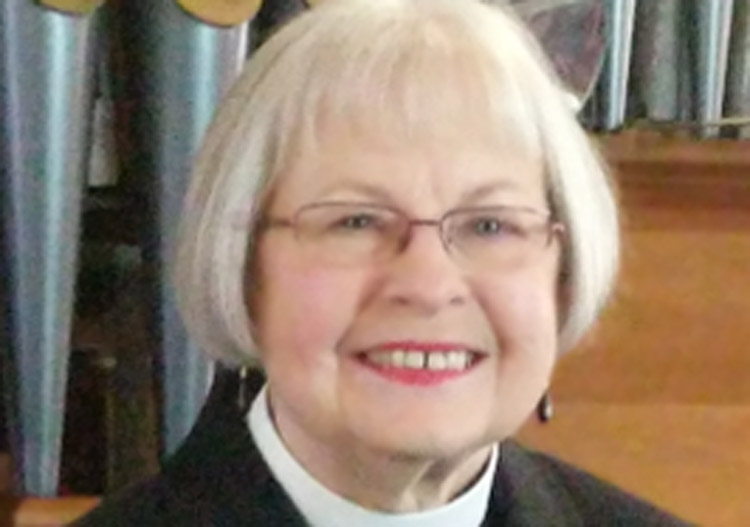 By Carol Bloom
It is a difficult time if you count yourself among the people called Methodist. If you missed the headlines last week, a special called session of General Conference (the highest legislative body of the denomination) was held and delegates voted to strengthen prohibitions against the ordination of LGBTQ+ clergy and same-sex marriage and define penalties for clergy and congregations who violate them.  We have long recognized that, as a denomination, we are not of one mind on these issues.  The hope was that we could find a way forward together, acknowledging our differences but agreeing to love one another and work together.  Sadly, that was not the case.
I watched the proceedings via livestream and it was heartbreaking in many ways.  There was very little evidence of the church I love. We are all hurting – there were no winners in the action taken – and we are hurting publicly.  According to the Rev. Dr. Mark Holland, Executive Director of mainstreamumc.com, the whole world watched as our church "spilled rather than shattered.  It spilled like a giant box of Legos" all over the General Conference floor and onto the front pages of every major newspaper.
It was very difficult for me, as a lifelong Methodist and as a pastor, to do anything other than grieve as I watched the pain of my LGBTQ+ siblings in Christ who were told that they were not valued and loved.  I am still bouncing around in the stages of grief.  What has helped me is the outpouring of concern and support I have received from clergy colleagues here in Greenwich.  We have a strong and active Fellowship of Clergy and I have felt their prayers, love, and support.
But I am a pastor and cannot simply process my own grief.  The congregation of Diamond Hill United Methodist Church is grieving as well.  The decisions that were made at General Conference are in direct conflict with Diamond Hill's position as a member of the Reconciling Ministries Network, an organization that works for full inclusion within the denomination.  Not least among my concerns was what I was going to say to the congregation on Sunday morning.  Where was the Good News in all of this?  Could there be a message of hope?
The answers came through prayer and studying the readings for the week.  Sunday was Transfiguration Sunday.  The scriptures tell us that Jesus took three of his disciples – Peter, James, and John – and went to the top of the mountain.  While they were there, Jesus was transfigured into an image of blinding white and he was joined by Moses and Elijah.  The disciples witnessed this, and the ever-eager Peter suggested that they build three shrines for Jesus, Moses, and Elijah.  They were then enveloped in a cloud and heard the voice of God telling them that Jesus was the Son, the Chosen One, and that they should listen to him.  What a powerful, uplifting text!  But how does it relate to what the UMC in general and Diamond Hill in particular are facing?
The Transfiguration happened to Jesus, but it affected the three disciples.  Jesus' form did not remain a blinding white; Moses and Elijah did not remain.  When they came down from the mountain, the world had not changed.  But they had.  They were not transfigured but transformed.  They could not unsee what they had seen, and it changed them; they could not look at the world in quite the same way.  The same must be true for us.  We must be transformed by what we have seen and heard.  We must be renewed and re-energized to share the love of God through Jesus Christ with the community.
So, what's next for the denomination and for Diamond Hill?  For the denomination, the answer is we don't know yet.  The legislation must be reviewed by the Judicial Council (the Supreme Court of the denomination) to determine (UMC) constitutionality.  That will not happen until the end of April.  There is talk of churches walking away; of planting a new denomination; of vowing to stay and fight.  It is too soon to know how everything will play out.
What I do know is this: Diamond Hill UMC remains an open, welcoming, and safe space for everyone – regardless of gender identity, sexual preference, ethnicity, age, ability, or economic status.  That has not changed and will not change.  The people of Diamond Hill UMC remain a people of love, a people of service to the community, a people called Methodist.
Rev. Carol Bloom is the pastor of Diamond Hill United Methodist Church in Cos Cob.