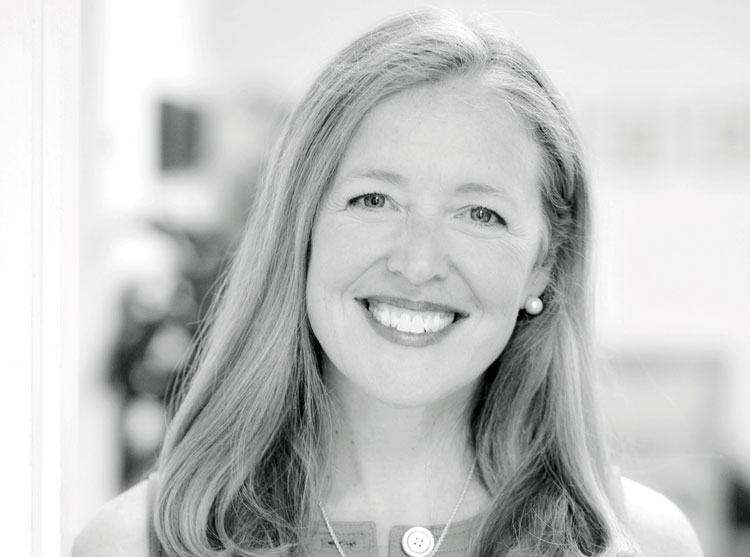 By Heather Wright
Recently, I had lunch with a dear friend.  We have worked on Greenwich Fellowship of Clergy leadership together for 13 years.  Rabbi Mitch Hurvitz from Temple Sholom offered me his take on Jacob.  I loved what he had to say.  Jacob was physically damaged but spiritually renewed through this encounter.  Through struggle we grow and become the person we were meant to be.  He said in suffering, so often we find blessings that come even if not in the ways we expect.  Can you see those truths in your own life?  I can see them in mine.
In his story in Genesis, Jacob's life was a mess and is on the run from his angry father-in-law and now approaching a brother who is coming at him with 400 men. It is no wonder he had difficult sleep and a tormented night.
What does he encounter in the night watches? A "man" some translation say stranger, angel of the Lord/messenger, later we understand this to be God himself – wrestles with Jacob physically throughout the night till pre-dawn. 
Despite being strong and a good fighter, the man/God touched his hip socket, and Jacob's hip was put out of joint.  God disarms his foe by dislocating of the hip at the wrestler's pivot of strength.  Jacob realizes he is not in charge or in control.  Jacob requests a blessing, owns his name, and then gets a new name, Israel, and a blessing. Jacob leaves this exchanged wounded but blessed.
This scrappy, persistent, shrewd – "thinking through all contingencies guy" – believed this night could well be his last.  He had reason to fear, he stole his brother's birthright and blessing and is a deceiver.  This was not going to be a friendly reunion if he got what he deserved. Yet, God uses this guy with a limp.  He was out for his own interests, yet is our hero. Later in Scripture, God is identified by his given name, along with his father and grandfather, "the God of Abraham, Isaac and Jacob." His new name, Israel, becomes the nation of Israel, meaning "the people who struggle with God."  From deceiver to prevailer.
I like to think that the hip wound made walking difficult and running impossible. Jacob had to face his brother in a broken, vulnerable condition. God knew what he was going to encounter the next day and had something better in mind that Jacob couldn't have manufactured or controlled.  God already prepared Esau's heart to have forgiven and be able to welcome his brother back.   The greeting of his twin brother was like that of the father of the prodigal son, Esau ran to his wayward brother to embrace him.
If you are like me, we are planners, trying to manage risk, on our less faithful days, we feel somewhat confident about trying to make life work with only an occasional prayer for thanks that God has blessed our extraordinary efforts.   But life, suffering, even events that God permits to happen – are often the rich soil in us for seeing God face to face. 
The Lesson this text reminds me is that God is in control, and he also will get right down in the messiness and honors how hard it is to trust. Made Jacob more vulnerable to receive the gift that awaited him with his brother.  Jacob named the place of his wrestling, Peniel, "For I have seen God face to face and yet my life has been delivered." He came face-to-face with God.  What is your limp?
I confess at times I, like Jacob, resist God's work in my life.  Unfortunately, God has to work to get my attention, to risk change, and to have the courage to face disappointing others. I wonder if Jacob was a little like that.  Strong-willed and eager, a little tempestuous.  Yet, somehow he never lost sight of God's presence and provision.  He was setting up stones as memorials to honor God throughout his life.
This Scripture has spoken to me personally the past four months.  After 7 wonderful and stretching years as the Executive Director of Greenwich Center for Hope and Renewal, I have felt called to a new ministry opportunity in town.  I was approached by Rev. Dr. Nathan Hart at Stanwich Church to join his team as their Pastor of Care and Connection.  It has been 25 years since I have done congregational ministry.  Leaving a ministry and people I love was a tough decision, but my sense of God's leading, wrestling and blessing in this process has been undeniable and compelling. 
Jacob's wrestling was a metaphor for my own and gave me permission to work through till the light dawned and I learned God's invitation can be to surrender to his good purposes for our lives.  In Christian Scriptures, we read God's plans are better than what we can ask or imagine.  May that be true for you as well as you embrace this holy season: the beauty, joy, wonder, or wrestling, suffering and limps that can come with surprising blessings.